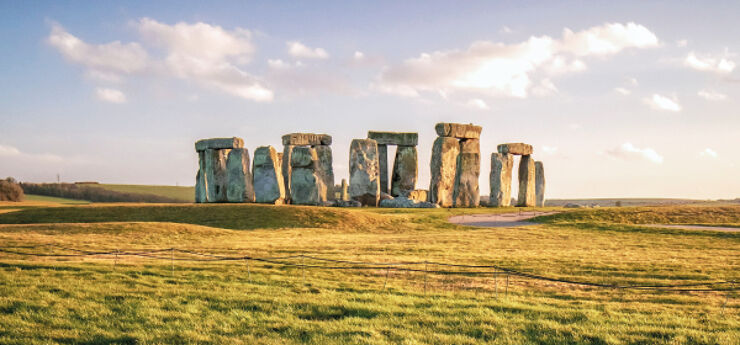 NEC Users' Group platinum member Highways England has chosen the NEC4 Engineering and Construction Contact (ECC) Option C (target cost with activity schedule) to deliver a £1.25 billion upgrade of the A303 upgrade near the 5,000-year-old Stonehenge monument in Wiltshire.
Following the appointment of technical partner Aecom-Mace-WSP under an eight-year, £50 million NEC3 Professional Services Contract (PSC) in 2017, Highways England issued a construction contract notice in July 2019. The highly sensitive scheme is expected to start in late 2021 and is due for completion by the end of 2026.
The existing 13km single-carriageway section of the A303 between Amesbury and Berwick Down bisects the Stonehenge world heritage site and runs within 165m of the prehistoric monument. It is also a notorious traffic bottleneck on what is one of the main highways between London and the south west.
New tunnel and bypass
The upgrade contract involves building 13km of new dual carriageway including a 3.3km bored tunnel underneath the world heritage site. The new route will closely follow the existing A303 but will be 50m further away from the monument and bypass the village of Winterbourne Stoke. There will also be new junctions with the A345 and A360 and seven bridges.
Highways England project director Derek Parody said, 'We expect this scheme to be of interest to some of the world's best construction companies, who want to be part of delivering this transformational project – a scheme which will not only unlock congestion along this vital A303 route, conserve and enhance the outstanding universal value of the world heritage site but also benefit the local and regional economy by providing skills and job opportunities for businesses large and small.'
£17bn of NEC4 contracts
The A303 upgrade will bring Highways England's NEC4-based workload to around £17 billion. In January last year the organisation announced it was using NEC4 ECC for its new £9 billion, five-year framework for delivery of major motorway and A-road projects, and in December it chose the NEC4 Alliance Contract (ALC) for £7 billion of smart motorways over the next 10 years.
A spokesperson said, 'The majority of our contracts are based on NEC and, as a major user, the evolution of NEC3 to NEC4 makes the transition straightforward − a model contract document that can be customised to reflect our needs.'
The first two NEC4 ECC Option C (target contract with activity schedule) contracts on the 2019−2024 motorway and A-roads framework were let in July this year. NEC Users' Group platinum member Geoffrey Osborne was awarded a £61 million contract to transform a bottleneck on the A46 at Binley in Coventry, and VolkerFitzpatrick won a £52 million contract to deliver a series of improvements along the A27 near Lewes in East Sussex.