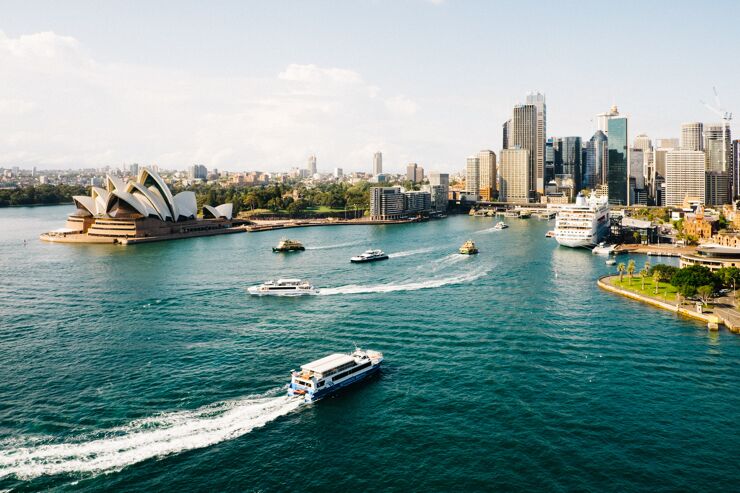 KEY POINTS
The opportunity for NEC to become a significant provider of contract forms to the Australian market has never been greater.
NEC4 suite responds to the Australian construction market's demand for greater functionality and optionality.
Unique features of the Australian market will continue to make it a challenge for the NEC contract suite to penetrate.
Australia remains a very limited adopter of the NEC suite. But the opportunity for NEC to become a significant provider of contract forms to the Australian market has probably never been greater.
The Australian poster child for NEC is undoubtably Sydney Water, with its Partnering for Success programme (see Issue 111). Sydney Water has been a leader in construction procurement reforms over many decades. It was an early adopter of the privately financed public private–partnership model, with the Prospect and Macarthur water treatment plants in 1993, the Blue Mountains sewerage tunnel in 1993 and the Illawarra and Woronora water treatment plant in 1994. Sydney Water was also a big user of the project alliance and programme alliance models in the 1990s. The market is therefore watching its new NEC-procured programme with significant interest, and several project owners are considering the adoption of similar procurement
models
The other Australian public sector client that has trialled the use of the NEC4 suite is Main Roads Western Australia (see Issue 107).
The opportunity

The primary provider of construction contract forms for construction projects in Australia for the last 40 years has been Standards Australia. But Standards Australia has failed to keep its forms current – the last update of its primary construct only form AS4000 was in 1997, and its design and construct contract AS 4902 was in 2000. Consequently, it is not possible to use them without first amending them to address legislative and court law developments that have occurred over the last 20+ years.

More importantly, the Standards Australia forms have not kept pace with market demand for:
remuneration arrangements other than lump sum or schedule of rates
commercial arrangements that can better align the financial interests of the parties, such as 'incentivised target cost' arrangements (i.e cost reimbursement with sharing of cost overruns and underruns, or gain-share and pain-share regimes that increase or decrease the profit margin of the contractor based on performance against a variety of key performance indicators, such as cost, time, sustainability, stakeholder satisfaction and social procurement outcomes)
integrated multi-party delivery models alternative delivery models such as: engineer, procure, construction and maintain; the developer partner model; design, build, manage and operate; and public−private partnerships
early contractor and supplier involvement
dispute avoidance techniques
digital engineering platforms
mechanisms that support greater collaboration
exclusions and limitations of liability.
Consequently, most project owners amend the Standards Australia forms heavily, or have created their own bespoke forms, with the result that very few projects are procured using an unamended or lightly amended standard form contract.

Standards Australia attempted to address the situation with its proposed release of AS11000,but the process was abandoned in 2017 because it, 'was not supported by the full spectrum of interests'. The Australia Procurement and Construction Council and Austroads have responded by releasing new General Conditions of Contract (NCW4). But NCW4 is just for construct-only contracts and has been drafted primarily for public sector use. It certainly does not provide the functionality and optionality that the Australian construction market is seeking.

As I explained in my article in Issue 98, the NEC4 suite responds to the Australia market's demand for greater functionality and optionality on the items mentioned above.
The challenges
However, the Australian construction market has some unique features that will continue to make it a challenging one for the NEC contract suite to penetrate.
Most public sector construction projects are undertaken by Australia's state and territory governments, rather than Australia's federal government. Australia has eight state and territory governments, each with its own procurement rules and policies and its preferredforms of construction contracts. Historically, it has been rare for a state or territory government to adopt, without amendment, the procurement policies and contracts used by another state or territory government.
Furthermore the Australian federal government does not have power to mandate the adoption of a standard form construction contract suite by the states and territories. While it could, in theory, make the funding that it provides to state and territory government for major infrastructure projects conditional upon the relevant state or territory using a particular contract, it is loath to do so because the states and territories have greater expertise and experience in the procurement of construction projects than the federal government.
Within most states and territories, construction procurement expertise exists within numerous government agencies. For example, in Australia biggest states, roads, rail projects, schools, hospitals, water infrastructure and prisons are all procured by separate government agencies, rather than a centralised department of public
works. Each of these agencies likes to do things their own way.
In addition, each state and territory has its own laws regulating construction activities, including security of payment laws, proportionate liability laws and work health and safety laws. Although these laws are often similar in each state and territory, there are differences that sometimes need to be reflected in the contract terms. Drafting contract terms that can be used in every state and territory without amendment is not easy, though this has been recently facilitated the NEC4 Y(AUS) clauses released in 2021 to deal with the security of payment legislation in each Australian state and territory (see Issue 111).
Also, a commercial reality is that the plethora of heavily amended contract forms, and the desire of government agencies for continuous improvement, generates significant work for private sector law firms which advise government agencies on their major projects. It is against the financial interests of these law firms to encourage or facilitate the use of unamended standard contract forms that can be prepared and administered without highly trained lawyers. Indeed, most actively discourage their clients from doing so.
Finally there are also concerns regarding the skillsets needed within both client organisation and suppliers due to the project management discipline that the NEC4 suite demands. So, despite Infrastructure Australia's recent endorsement of the NEC4 suite in its 2021 Australian Infrastructure Plan (Infrastructure Australia, 2021), the contracts' adoption in Australia is likely to continue at a steady rather than rapid pace.
Reference
Infrastructure Australia (2021) Reforms to meet Australia's future infrastructure needs: 2021 Australian Infrastructure Plan, https://www.infrastructureaustralia.gov.au/ publications/2021-australian-infrastructure-plan

(accessed 24 January 2022).