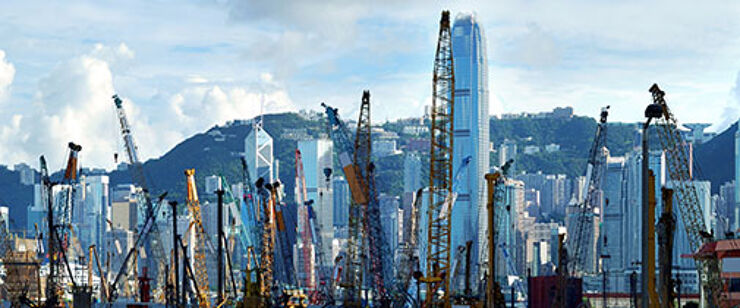 The Hong Kong Government has announced it will use
NEC3 contracts
for all its projects put out for tender in 2015/16, following a series of pilot projects in the country.
The move is expected to drive expansion of NEC in Asia-Pacific as well as lead to greater up-take of NEC by the private sector in the region.
NEC contracts
are set to make a large impact on the construction landscape in Hong Kong; the comments are materially different to the forms of contract that have been traditionally used in the past and are importantly steering dispute resolution towards efficient fast-track adjudication in the first instance, making full-blown arbitration a thing of the past.
In particular two pilot projects have been successfully completed for the
Drainage Services Department of the Hong Kong Government
, using NEC3. The HK $76 million Fuk Man Road nullah improvement project, which used ECC Option C, was designed to improve the local environment of Sai Kung town. It involved decking over an existing 180m long 12m wide open nullah, constructing a 4000m2 urban park over the top and upgrading an adjacent roundabout. Whilst the HK$678 million (53 million) Happy Valley underground storm water storage scheme is the largest
NEC3 Engineering and Construction Contract (ECC)
option C awarded by the Hong Kong Government to date. It is also the first in Hong Kong to trial the
NEC3 Engineering and Construction Subcontract (ECS)
.
The Hong Kong Government is already promoting the adoption of NEC3 for significant projects including the Architectural Services Department, where there is an invitation for NEC3 tenders for a HK $2 billion community hospital at Tin Shui Wai. Major highways, drainage and complex building projects also look set to follow suit, with private developers showing significant interest.