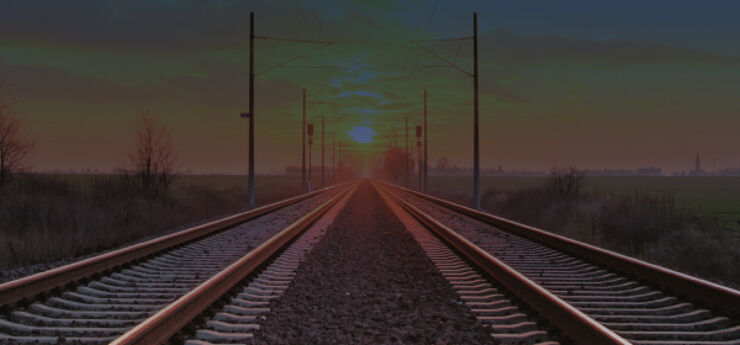 UK rail infrastructure owner Network Rail has let three new NEC3 multi-disciplinary framework contracts in southern England worth up to £7 billion.
The awards in December 2018 to NEC Users' Group members Bam Nuttall, Geoffrey Osborne and J Murphy are part of the organisation's approved £35 billion investment programme for control period 6, which runs from April 2019 to 2024.
Network Rail is gradually moving away from its traditional forms of contract having successfully pioneered NEC3 over the past five years on its Anglia, South East and Wessex routes.
Collaborative working
Cameron Burns, southern region commercial director, says, 'Over the last few years we have made a shift towards working more collaboratively and closer to fewer key contractors using NEC3 contracts, which has allowed us to deliver major improvements for passengers successfully and safely.'
Both Bam and Osborne are currently working alongside Costain and Volker Fitzpatrick on £1.2 billion of NEC3-procured multi-functional frameworks on the southern routes, which come to end in March 2019.
Last year the London North Eastern and East Midlands route took a step further by adopting NEC4 contracts − including the new NEC4 Design Build and Operate (DBO) contract − to procure a £1.8 billion framework for digital train control systems on the East Coast main line.
New frameworks
The latest adapted NEC3 Framework Contracts are for further delivery of renewals and enhancements on the Anglia, South East and Wessex routes. The awards, which are for five years with up to three one-year extensions, cover stations, buildings, civil engineering works, electrifications, power, signalling, telecommunications and track.
Call-off options available under the new frameworks include the NEC3 Professional Services Contract (PSC) and the NEC3 Engineering and Construction Contract (ECC) Option A (priced contract with activity schedule), ECC Option C (target contract with activity schedule) and ECC Option E (cost reimbursable contract).