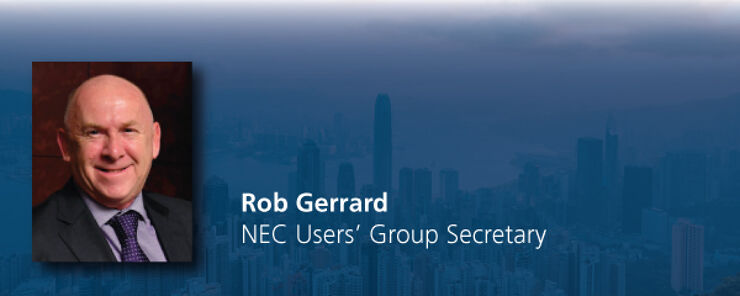 Robert Gerrard, NEC Users' Group Secretary and Consultant has made the permanent move to Hong Kong. Rob has brought a wealth of knowledge to NEC with over 30 years of experience in contract management and has been part of the NEC3 contracts working group and an NEC4 drafter.
Rob has been splitting his time between UK and Hong Kong over the past several years as both consultant and trainer to bring the key benefits of NEC to the Hong Kong construction market. Last year, NEC marked the 10th anniversary of being in Hong Kong with the HKSAR government running over 170 NEC works projects and 30 PSC projects today.
The permanent move allows Rob to continue supporting the Hong Kong construction sector. It also allows Rob to assist in the adoption of NEC in Australia and New Zealand as both markets have seen an uptake of NEC in recent months.
Vincent Cheung, Head of NEC Asia Pacific said 'Robert Gerrard moving to Hong Kong is great news for the Hong Kong construction sector. Rob has been instrumental in the adoption of NEC in Hong Kong and having his knowledge and experience here will further build confidence in NEC.
Rob will continue as the NEC Users' Group Secretary and provide guidance and consultancy to the NEC community