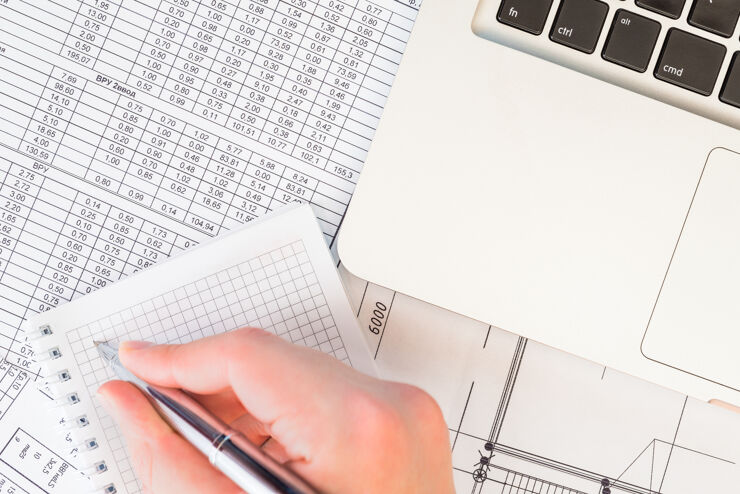 Two years ago I wrote an article titled 'NEC3 to NEC4 – evolution, not revolution; some fixes and some good ideas!'. It was published in the Institution of Civil Engineer's Management, Procurement and Law journal and is now available from the NEC website (Patterson, 2018). The article covered the then relatively new NEC4 contracts and their new language, secondary options, features and fixes. Three years on from the June 2017 launch of NEC4 contracts, many significant clients that Mott MacDonald works with have fully embraced them, including Highways England, the Environment Agency and Defence Infrastructure Organisation. So why are some other clients still reluctant to change?

As I often remind people, the most damaging phrase in the language is 'we've always done it this way' or, in this case, 'we are comfortable with NEC3, so why make the effort to change?'. I hope my previous article articulates just why, after 12 years of international learning and a lot of good thinking, NEC4 is simply better than NEC3. In this article I identify some of the perceived barriers to change and how to overcome them.

Training

Certainly it is true that staff familiar with NEC3 contracts will need a little help with training to get their heads around what is new in NEC4. But NEC4 really was an evolution, not a revolution, and there is
not so much new to learn. In any case, any team coming together at the start of a new NEC contract will benefit hugely from some refresher training – so they should make it on NEC4 rather than NEC3, and pick up the relevant key changes while doing so. If staff have qualified as NEC3 ECC accredited project managers, NEC offers a one-day course to refresh the learning and update the accreditation to NEC4 ECC.

Contract templates

If a client has developed their standard templates for the NEC3 Engineering and Construction Contract (ECC) works information, there will also be some work to do developing that into a template for the NEC4 ECC scope.

For example, there are more references from the NEC4 contract conditions to the scope than there are from the NEC3 conditions to the works information. The same principles apply to the NEC4 Professional Service Contract (PSC) and the NEC4 Term Service Contract (TSC). But in each case, this is all very clearly set out in the relevant volume 2 of the guidance notes and should not be a major exercise. The contract data is also subtly different and so an NEC4 template for contract data should also be developed. Again, this will not be a major exercise. A positive client will take these two tasks as an opportunity to learn from their NEC3 experience and make these critical documents better. They should use up-to-date guidance on how they should be completed to suit the organisation and the contract.

Z clauses

Some NEC3 clients paid lawyers significant fees to develop their NEC3 Z clauses and are reluctant to do so again. However, it is likely a number of their Z clauses were to 'correct' the odd issue with NEC3. Also, many clients are realising that far too often their Z clauses add confusion and problems, and are not really necessary.

Switching to NEC4 represents a good chance to review Z clauses in the light of experience, ideally with the help of someone with real NEC experience. We have done the same exercise with our own list of Z clauses that we advise our clients to consider – and it is now considerably shorter than the old NEC3 list. Good practice is to develop Z clauses in tabular format, with a column setting out clearly why the change is needed and what it will achieve. A brave client might share that with tenderers, but it should not be included in any contract.

Communication forms

If a client has developed forms for communication under the various key clauses of an NEC3 contract, they will need to review and update these for NEC4. But the changes will be minimal and sample forms are included in volume 4 of the guidance notes. In this digital world, for all but the simplest contracts, a sensible client will be investing in one of the many excellent cloud-based NEC contract management systems. No one that has had the chance to use them would contemplate going back to emails with 'please find attached'. All the main systems now have NEC4 versions.

NEC4 PSC options C and E

For consultancy contracts, it should be noted that NEC decided to move away from traditional rates in the NEC4 PSC target (option C) and cost reimbursable (option E) contracts. Instead of rates, for both payment and assessment of compensation events, the contract uses a defined cost. This is very similar to that for contractor's people in NEC3 ECC − and is very close to the real cost of employment. There are good reasons why a client might want to see the real costs of a consultant, but some may consider it will add to the management burden. If clients want to stick to rates, they can do so simply by adding a one-line Z clause to bring in the definition of defined cost from option A (priced contract with activity schedule), which is based on tendered people rates.

Conclusion

Based on 12 years of learning and a lot of good thinking, NEC4 contracts really are better than NEC3. They are an evolution, not a revolution, so any perceived barriers to making the switch can be readily overcome. Clients should therefore not delay in getting the extra help they need to make this worthwhile transition.

Reference

Patterson R (2018) 'NEC3 to NEC4 – evolution, not revolution; some fixes and some good ideas!' Proceedings of the Institution of Civil Engineers − Management Procurement and Law, 170(6): 269-271, available at https://www.neccontract. com/About-NEC/News-Media/NEC3-to-NEC4evolution-not-revolution-some-fix.