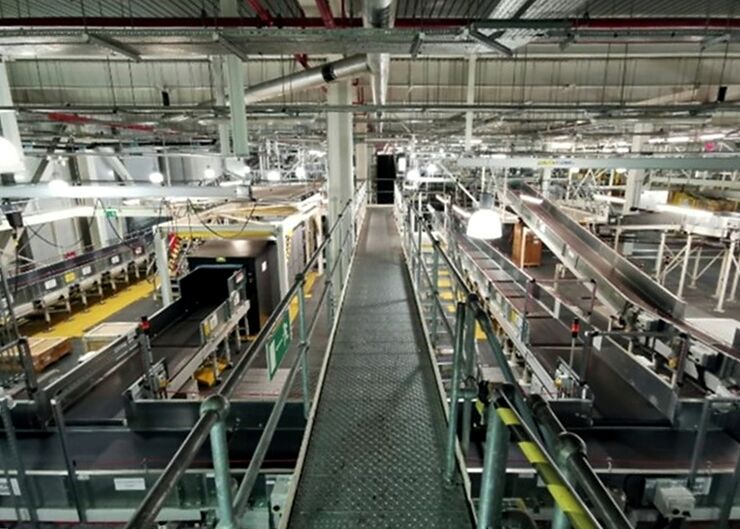 NEC contracts have been used to procure a €240 million (£210 million) upgrade to three hold baggage screening systems at Dublin and Cork Airports in Ireland.

Client DAA plc let the construction works in December 2019 using five NEC4 Engineering and Construction Contracts (ECC), with three Option A (priced contract with activity schedule) and two Option C (target contract with activity schedule). The main contractors consisted of a single building contractor to act as facilitation integrator and separate international baggage handling suppliers to act as baggage integrators for each of the three terminal projects.

The main consultants were each engaged under an NEC4 Professional Service Contract (PSC), including Turner and Townsend for project controls and contract management services, Arup for design construction oversight and interface management services at Dublin, and Jacobs for multi-disciplinary design and delivery consultancy services at Cork.

The work involved upgrading the explosive detection systems technology in the hold baggage screening systems from European Civil Aviation Conference (ECAC) Standard 2 to ECAC Standard 3. This required redesigning, reconfiguring and retrofitting all three baggage handling systems, involving significant building works within the existing baggage halls and construction of a new annex to the Dublin Terminal 1 baggage hall to increase efficiencies.

All building and baggage systems works were carried out while both airports continued to operate, requiring careful planning, co-ordination and collaboration across all stakeholders and contractors. The works were completed on time and budget in March 2023.
Managing complexity
Turner and Townsend director Tom Carey says NEC4 contracts were chosen to help manage the complexity of the works. 'The projects were a major challenge for DAA, with significant complexities involved in replacing the existing screening systems across the terminals while maintaining full operation of both airports.

'Baggage handling systems are complex in nature and require the co-ordination of several disciplines of engineering including structural, mechanical, electrical and electro-automation control systems. In recognising these challenges, the client decided to use the NEC4 form of contract.'

He says the client's goals in using NEC contracts were to achieve a fair distribution of risk across the supply chain and to achieve the high levels of co-operation and collaboration necessary to make the project successful.
Trust-based approach
'Undertaking significant building works within a live airport environment, where some existing infrastructure was quite old, required a flexible and trust-based approach to pricing, recognising that certain elements of the scope would evolve as the works progressed,' says Carey.

'To this end DAA selected ECC Option C for the building works. Owing to the fact that that the scope of the baggage integration works was more certain, the client decided to use ECC Option A, which gave greater price certainty on these aspects of the project but was nonetheless underpinned by the collaborative nature of the contract.'

He says there were several and often complex interfaces between the building and baggage contractors, which demanded the development of an integrated schedule and high levels of trust and ongoing co-operation and collaboration between all parties throughout the project.

'From a holistic perspective, the NEC4 suite of projects gave the client a means of developing and engendering the required "spirit of mutual trust and co-operation" across the entire supply chain, and that was so important in delivering a challenging, multi-disciplinary project across three live operational locations.'
Dealing with change
The projects experienced a significant level of change both relating to developing the scope, the timing of interfaces between contractors and the impact of the Covid-19 pandemic. 'While Covid-19 brought significant challenges and complexes with added restrictions, it also presented some opportunities to re-sequence certain works, owing to the reduced number of passengers during the pandemic,' says Carey.

'All of this change has been managed effectively across all aspects of the project supported through NEC-inspired collaboration. Use of Cemar contract management software also ensured seamless and efficient administration of all construction contracts across the project.'

He concludes that the benefits of the NEC4 suite of contracts and the commitment to collaboration, mutual trust and co-operation have been a central feature of this complex project. 'The success achieved might not have been possible without that ardent focus and collaboration of the project team who followed the guiding and enlightening principles of the NEC suite of contracts.'

Benefits of using NEC
NEC helped to achieve the high levels of multi-disciplinary co-operation and collaboration necessary to deliver this complex engineering and construction project across three locations.
NEC ensured a fair distribution of risk across the supply chain, with ECC Option C for building works and ECC Option A for the more certain scope of the baggage integration works.
NEC-inspired collaboration helped to ensure that the many scope changes, including those due to Covid-19, were managed efficiently and effectively.