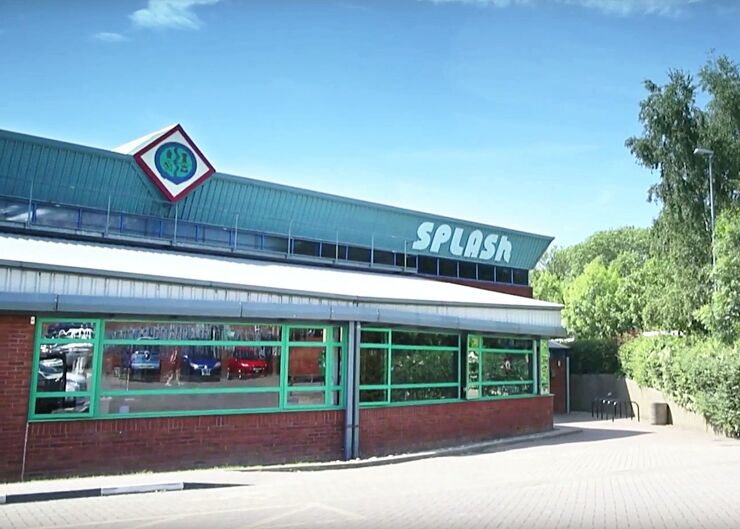 Built in 1990, the popular leisure facility features a 25m main pool, a learner pool with beach area and fountain, a health suite with a sauna and steam room, a crèche, and changing and showering facilities.
In June 2014 the council appointed Pick Everard to manage a much-needed refurbishment project over a tight eight-week summer closure. With just two weeks' lead-in time, the project team had to design, procure and install new air handling units, ducting, changing cubicles, lockers and benches as well as arrange to patch repair and clean the tiling in the pools, changing rooms, showers and toilets. With the council facing a £12,000 weekly penalty for late delivery, there was very little room for error.
To save time and help meet delivery targets, the council engaged contractor Jeakins Weir through the local-authority-owned Scape Group framework on an NEC3 Engineering and Construction Short Contract (ECSC) option C (priced contract with activity schedule), with a value of £253,000.
Through NEC's transparent and collaborative open-book approach, significant cost savings were achieved and, despite encountering a number of unexpected problems, the pool was handed over on time on 19 September.
Contract management
Pick Everard project manager Paul Gibbs says, 'Due to the high political profile of this project, the project team insisted that the NEC contractual process was administered correctly and systematically actioned and reported.
'All risks were identified from the outset on the risk register, early warning notices were raised, compensation events were notified and quotes were submitted, agreed, implemented and closed. Positive and proactive engagement by the contractor made the process a success.
'Given the tight timeframe it was also essential for all project team members to have immediate access to any risks or events occurring during the works that might affect the programme. We therefore used our preferred contract management system, Sypro NEC3.
'All events impacting on time or cost were raised as early warning notices on Sypro and then promptly reviewed via telephone and conference calls, then, if necessary, in risk mitigation meetings.
'In total there were 26 early warnings, 32 project manager's instruction and 31 compensation events. All early warnings were closed and all compensation events were agreed the day before handover.'
Solving problems
According to Jeakins Weir contract manager Andy Rich, several issues cropped up during the project which, due to the collaborative nature of NEC, were rapidly notified and dealt with.
'For example, our mechanical and electrical (M&E) subcontractor was unable to source the specified heat exchangers and filter medium from Italy. A risk mitigation meeting was held, which assisted the subcontractor to source a suitable alternative heat exchanger and filter medium within programme and budget.
'During replacement of the air-handling units, a high-level fire damper directly over the pool was found to be in poor condition and in need of replacement. Providing access would have potentially caused a six-week delay due to postponing the refilling of the pool. The project team liaised with the scaffolder on site, costs were quickly agreed and a working platform cantilevering over the pool was built in one weekend.
'Complete replacement of the tiling in the changing rooms, showers and toilets was also found to be needed, requiring additional costs. However, following a risk mitigation meeting with the locker supplier, a saving of £20,000 was found for the extra tiling by fitting new locker doors rather than replacing all lockers.
'And finally an error made in purchasing was turned into from a potential loss into a benefit. We found we and the client had double-ordered wooden benches for the changing rooms, so issued an early warning notice of additional cost to the project. A risk mitigation meeting was held, resulting in an initiative to use wooden slats from the extra benches to form new tops and plinths for the lockers, which met with client approval.'
Benefits of using NEC
Encouraged effective project management and a collaborative approach, which in turn ensured success on a project with a tight budget, inflexible programme and high political risk.
NEC processes of early notification, collaborative discussion, decision and re-programming enabled project delays to be minimised and still achieve the target completion dates.
ECSC target contract led to adoption of a thorough and collaborative open-book approach, with the ability and commitment to make decisions.
Ensured decisions were made promptly and formalised with the issue of project manager instructions, acceptance or notification of compensation events, review and agreement of compensation event quotations and issues of programme.