When: 06/10/2023, 10:30am BST
Virtual
Join us for this webinar as we go over how best to get started with NEC. NEC experts Robert Gerrard, Ben Walker and Barry Trebes will be covering the following topics:
Choosing the right contract
What does the team need to know - who should be on the team?
What are the essential soft skills required?
Are there tools I could use?
What resources are available to help me?
What are some common mistakes and pitfalls, and how do we avoid them?
There will be an opportunity to ask questions at the end of the webinar.
Event Speakers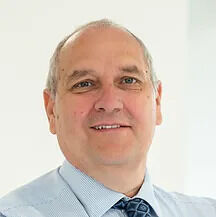 Barry Trebes, Managing Director, Trebes Consulting
Barry specializes in NEC contracts and has been using NEC contracts since they there were first published in 1991. He worked on the first large NEC contract the Heathrow Express Rail Link and it was in this contract that sparked Barry as MD of Needlemans at the time initiated with MPS the first ever web-based NEC contract management system named CCM in 1999, which is still going strong as Contract B by Digital Beehive today.

He has worked on a wide variety of NEC contracts in the UK and internationally across many different sectors.

Barry with his writing partner Bronwyn Mitchell actively contributes to the NEC body of knowledge and they have jointly authored Managing Reality (5 book set on the use of NEC ECC), NEC 3 and 4 ECC Role of the Project Manager, Supervisor and NEC4 TSC role of the Service Manager.

He is an official NEC trainer and facilitator. He also assesses and marks the NEC accreditation courses.

Barry was an NEC4 drafter and part of the NEC4 working group. He is Managing Director of Trebes Consulting.
Ben Walker, Drafter, NEC4
Ben has worked in the construction industry for 22 years. During a site-based role on a major civils project in 2003, Ben founded CEMAR, the industry's leading contract management system.

Ben has helped dozens of organisations adopt and mobilise NEC at scale, specialising in contract strategy and practical operations. Today CEMAR is part of Thinkproject, Europe's leading provider of AECO software, where Ben works as a non-executive director.

Ben is a member of the NEC4 drafting team. He lectured extensively on NEC 2008 - 2020 as a tutor for Thomas Telford and worked as an examiner for the ICE Law and Contract Management Examinations 2012 - 2018. Ben continues to work for NEC as a contract expert and digital advisor.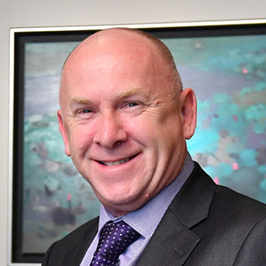 Robert Gerrard, Secretary, NEC Users' Group
Robert specialises in NEC contracts, both setting these up and successfully managing them. He has 40 years' experience in contract management and carries out training and consultancy around the world. Robert is based in Hong Kong and works as a Senior Consultant for Thomas Telford Limited.

He is an examiner for the Institution of Civil Engineers Certificate in Law and Contract Management course and has also held the position of NEC Users' Group Secretary from 2006 to date. Robert was an NEC4 Contract Drafter and part of the NEC3 contracts working group.

Robert's publications include NEC3 and NEC4 Compared (2017), NEC2 and NEC3 Compared (2005), joint author in NEC4 Avoiding and Resolving Disputes (2019), NEC4 Practical Solutions (2017) and NEC3 Practical Solutions (2015).