Which NEC4 Contract?
The principal NEC4 contracts, short contracts and subcontracts can be broadly grouped into works, services and supply as shown below. The choice of form depends on the procurement complexity and level of risk.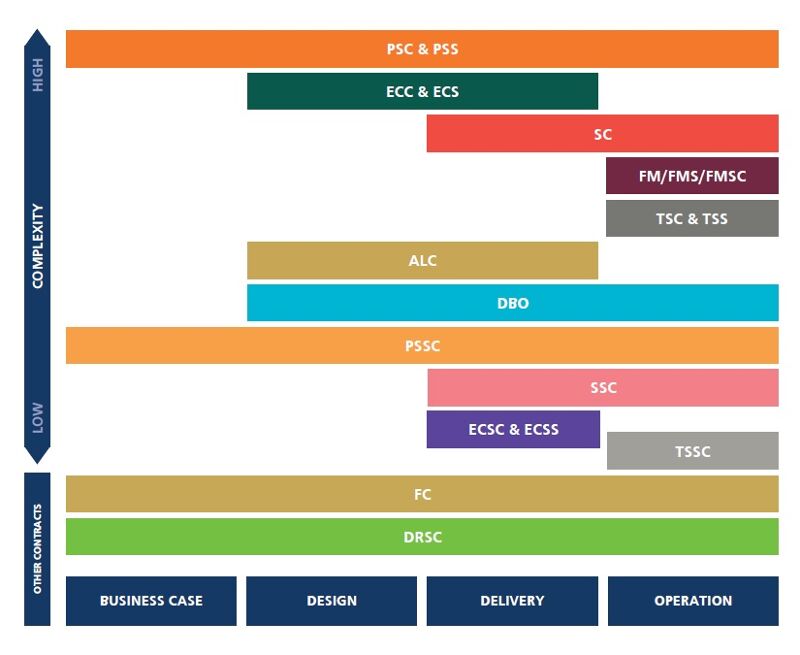 Works
The main works contracts are the NEC4 Engineering and Construction Contract (ECC), the Engineering and Construction Subcontract (ECS), the Engineering and Construction Short Contract (ECSC) and the Engineering and Construction Short Subcontract (ECSS).
They are suitable for purchases such as the design, construction, refurbishment and decommissioning of buildings, structures, process plants and infrastructure – including everything from houses, schools, hospitals and leisure facilities to infrastructure for water, energy, transport, industry and waste. In addition, the NEC4 Alliance Contract (ALC) is designed for integrated delivery teams; and the NEC4 Design Build Operate (DBO) contract is for works contracts that extend into the operational phase.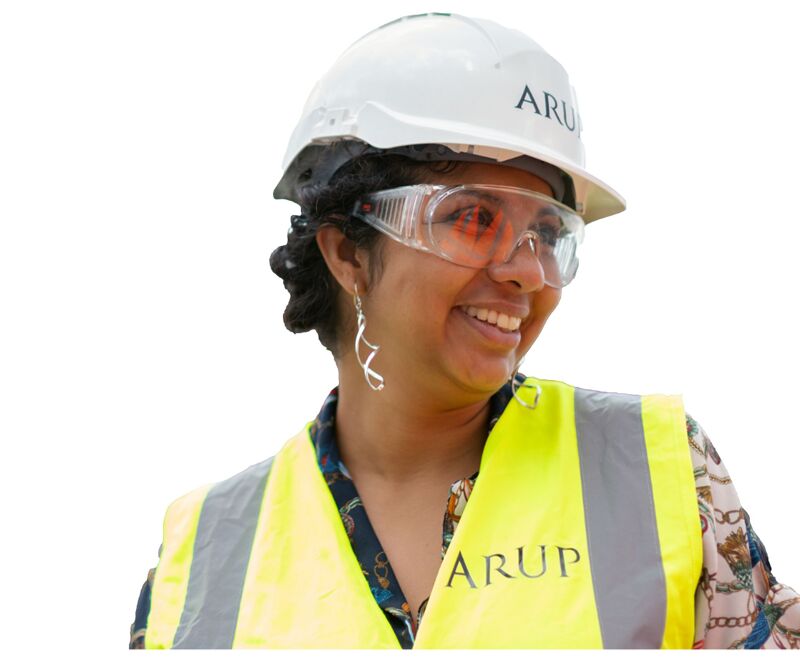 Services
The main service contracts are the NEC4 Facilities Management Contract (FMC), the Facilities Management Subcontract, the Facilities Management Short Contract, the Facilities Management Short Subcontract, Term Service Contract (TSC), the Term Service Subcontract (TSS), the Term Service Short Contract (TSSC), the Professional Service Contract (PSC), the Professional Service Subcontract (PSS) and the Professional Service Short Contract (PSSC).
They are suitable for purchasing professional services such as engineering, architectural, project management and consultancy works. They also cover composite services such as asset management and maintenance, as well as facilities management such as cleaning, catering, decorating, security, maintenance and data processing.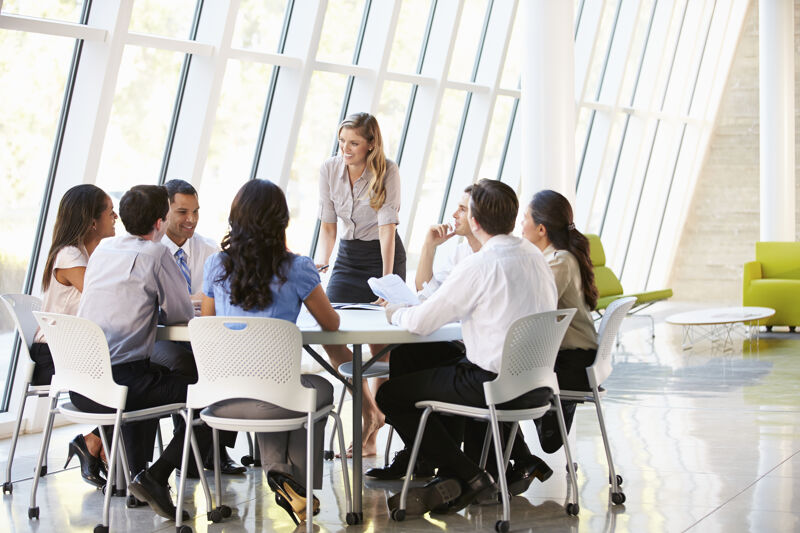 Supply
The main supply contracts are the NEC4 Supply Contract (SC) and the Supply Short Contract (SSC). These are for the supply of high-value goods and associated services such as transformers, generators, rolling stock, cranes, gantries and complex plant. They are also suitable for lower risk items such as building materials and products, stationery, personal protective equipment and parts.