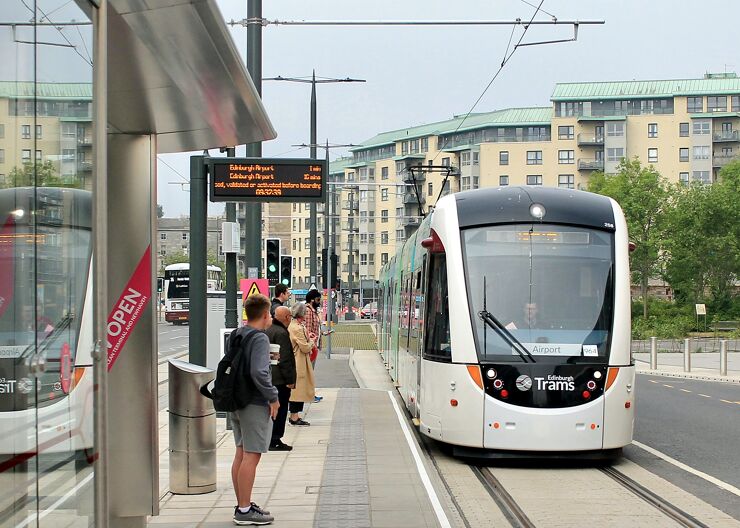 NEC contracts have been used to complete line 1 of the Scottish capital's tram system. The City of Edinburgh Council let the £207 million project for completing its 18.5 km long high-capacity light railway under two separate NEC4 Engineering and Construction Contracts (ECC) in November 2019.
Morrison Utility Services (MUS) was engaged under an NEC4 ECC Option E (cost reimbursable contract) to clear a 'swept path' of utilities, archaeology and below-ground obstructions on the 4.7 km route from York Place in the city centre to the port areas of Leith and Newhaven. Construction and implementation of the new twin tram tracks, eight stations and communications and control systems was then carried out by Sacyr Farrans Neopul (SFN) under an NEC4 ECC Option C (target contract with activity schedule).
Turner and Townsend (T&T) was engaged under an NEC4 Professional Service Contract (PSC) to provide programme, commercial and risk management, including acting as NEC project manager and supervisor for both contracts.
Despite the challenges of working in a congested urban environment, Covid-19 and supply chain disruption, the completed line was fully opened for passenger services in June 2023, providing a direct transport link between Edinburgh's airport and seaport as well as improved cycling and walking infrastructure. The remaining signage, street lighting and landscaping will be completed to the agreed programme and budget by November 2023.
Close collaboration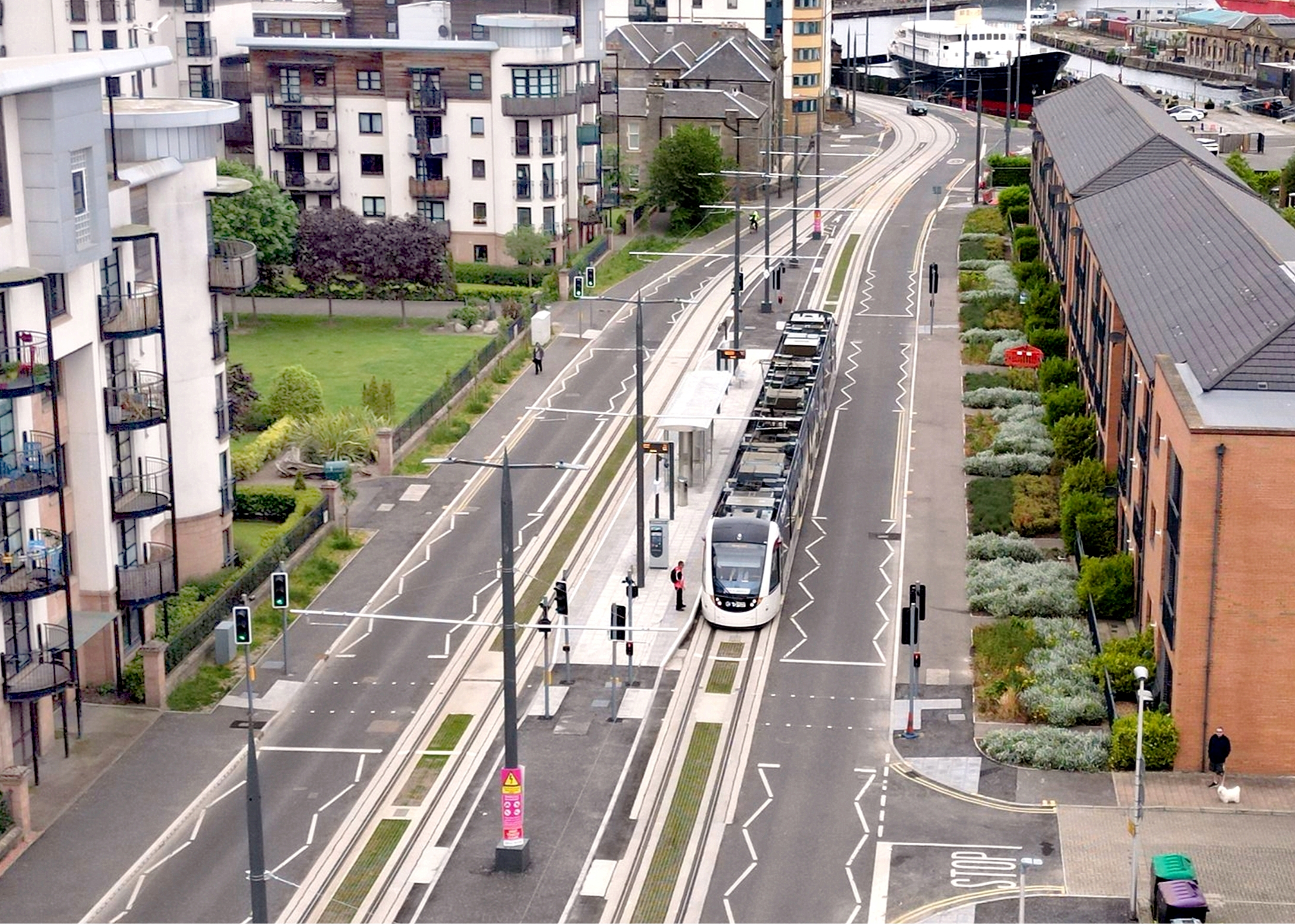 The council's senior responsible officer Hannah Ross says the NEC requirement for the parties to act in a 'spirit of mutual trust and co-operation' was vital to the success of the complex project. 'The unique construction strategy, with two separately contracted main contractors working side by side, required close collaboration from the outset to ensure the behaviour and mindset of each contractor were focused on the success of the project as a whole.'
She says a culture of teamwork was engendered from the start through use of ECC clause 22 on early contractor involvement. 'During the early contractor involvement stage, time was set aside to help forge the relationships required to deliver the project. The project team also established a project charter at the outset, which was signed by all team members and set out the high professional standards we were determined to achieve.'
Ross says the project team always strove to achieve best practice in applying NEC contract processes to ensure a successful outcome. 'Both contracts were administered using Cemar software to enable proactive contract management. This included timely early warnings, with all personnel encouraged to raise them; correctly notified and assessed compensation events; and regular programme submission and acceptance.'
Overcoming challenges
T&T director of project delivery Steve Jackson says the success of the NEC-inspired collaboration was evidenced in how the project team overcame the project's many and various challenges. 'Delivering a project of this nature through a historical city coupled with significant excavation and below-ground works was no easy task. We sought to limit impact on traffic movement by combining the expert knowledge of the council as the roads authority with input from SFN as traffic management designer and MUS as route clearance contractor, all brought together by T&T as programme manager.'
He says other challenges included the Covid-19 pandemic and widespread supply chain disruption. 'To overcome these the team deployed creative and joined-up thinking in short timescales to re-sequence works but maintain a focus on the project's critical path. Maintaining the overall programme throughout this unprecedented period could only be achieved through the input of all members of the project team appreciating the issues and coming up with solutions. As a result, the project remains to be delivered on programme and budget.'
Project highlight video
Benefits of using NEC
NEC suite provided appropriate procurement options, with ECC Option E (cost-reimbursable) for route clearance and ECC Option C (target contract) for infrastructure and systems.

NEC obligation to act in a 'spirit of mutual trust and co-operation' ensured both main contractors worked together for the good of the project and collaboratively overcame challenges.

NEC contract processes such as early warnings, compensation events and programme submissions were efficiently managed and help to ensure the project was delivered on time and budget.