Why NEC?
NEC's mission from the outset has been, 'to provide clarity, flexibility and stimulate good management'.
No other contract suite aspires to improve the procurement and delivery process, rather than just facilitate it.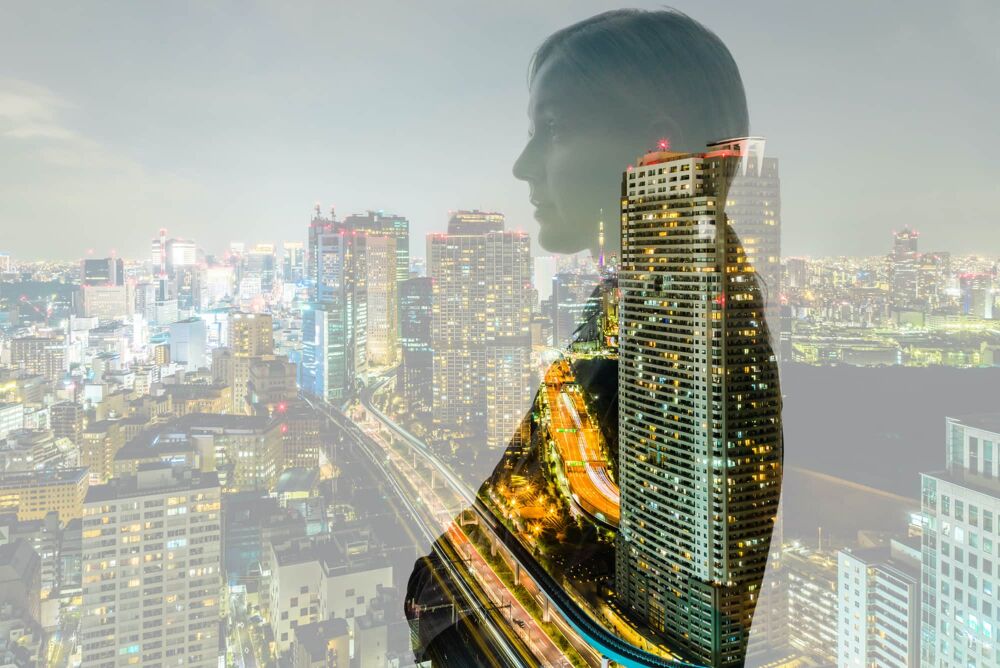 The NEC suite of contracts…has linked the projects, people and processes together to create the correct environment for successful delivery. NEC4 embraces the digital changes that are happening in the construction industry, especially around BIM, which I believe will be central to creating a step change in performance. Whilst looking forward it also builds on the fundamentals required for an effective contract. The use of NEC4 on public sector projects will help to deliver the Government Construction Strategy as we seek to improve central government's capability as a construction client to deliver further savings.
NEC creates the conditions for successful project delivery. It is the only standard contract built around proven best practice in project management and a collaborative approach to risk management.
It is a worldwide benchmark for best practice in the procurement of capital works, services and supplies that has supported the delivery of thousands of projects worldwide since its launch in 1991.
It can be used in any economic sector and any jurisdiction.
NEC4 is the fourth evolution of the NEC suite of procurement contracts that were originally launched in the UK in 1993. The contracts' origins were in the engineering and construction sector, but they have evolved to be suitable for buying all types and sizes of works, services and supplies in any sector – from billion-dollar capital schemes to parts and people.
NEC4 can be used for anything from long-term alliances, frameworks and design-build-operate contracts to short-term consultancy, maintenance and supply agreements. Pricing can be lump-sum, target cost, remeasurement or cost-reimbursable, and payments made by activity, quantity or actual cost plus fee.


The main benefits of using NEC4 contracts for an organisation's needs can be summarised as follows:
They offer a complete set of tried-and-tested, highly adaptable standard-form contracts for buying works, services and supplies anywhere in the world.
They include shorter, simpler contracts for smaller, lower-risk purchases, plus back-to-back consultancy and sub-contract forms for the supply chain. Alliance, framework and design–build–operate forms exist for larger capital projects and programmes.
All contracts require parties to work in a collaborative way under an obligation to act 'in a spirit of 'mutual trust and co-operation'. This means both parties are obliged to notify each other as soon as they become aware of something which may affect the cost, programme or quality, and then work together to minimise the impact. Any additional cost or time requirements are agreed as the contract progresses so there are no surprises at the end.
All contracts are in plain, simple, unambiguous English. They provide clear and concise guidance on the communications required between the parties and the processes for dealing with change.
There is complete transparency throughout the contract on risks, costs and programme.
They offer clients complete flexibility on pricing and payment, with a full range of lump-sum, open-book, target-cost and cost-reimbursable arrangements. There are various options for incentivising suppliers, including pain/gain sharing arrangements and early completion bonuses.
NEC4 Contracts offer a sharing of risk to each party involved in the project. Risks are collectively shared, managed and resolved through the cooperation of all participants. The risk allocation is in the best interest of the project.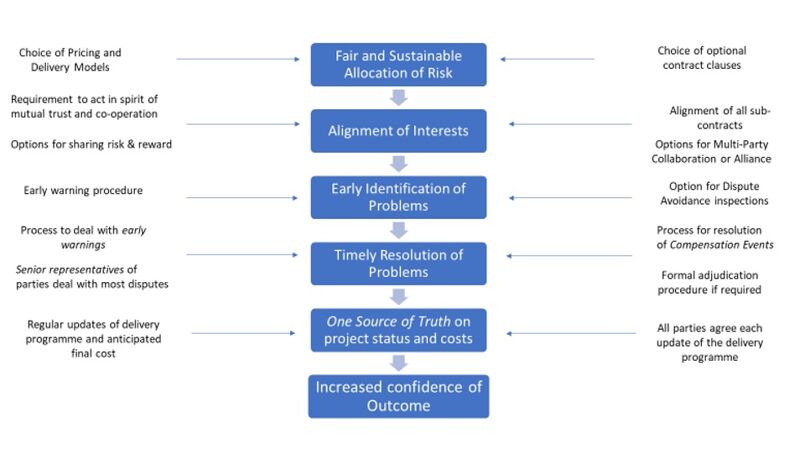 How does NEC help achieve better project performance?
The NEC contract delivers its benefits via a series of often unique features that are summarised in the diagram and text to the right. Taken together they have a proven track record of delivering projects that meet their client's objectives within budget, time and quality requirements.