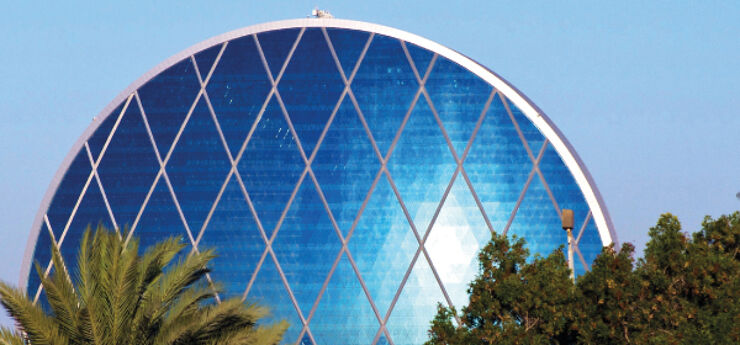 The United Arab Emirates (UAE) is set to witness significant infrastructure investment in the run-up to the global Expo 2020 event in Dubai, which opens in October 2020. This growth is likely to double in subsequent years due to the government's efforts to restructure the country's economy.
The design and construction of around 200 international pavilions and associated and subsequent infrastructure projects could present a major opportunity for NEC4. While construction clients in the UAE and other Gulf Cooperation Council (GCC) states traditionally opt for Fidic contracts, the NEC4 suite is fast emerging as a competitor for international projects.
Aldar Properties was the first in the region to adopt NEC3 for its Al Raha Beach development, including its iconic circular 'HQ' building completed in 2009. However, the global financial crisis put an end to the construction boom and limited opportunities for further adoption of NEC.
NEC4 benefits
The launch of the NEC4 suite in 2017 now offers clients improved flexibility, enhanced clarity and increased user-friendliness over NEC3. The inclusion of clause 10 to support building information modelling is particularly welcomed.
Like the latest edition of Fidic forms, NEC4 includes enhanced programming obligations. Unlike Fidic, NEC4 also provides an early contractor involvement option (X22), enabling the contractor to analyse the preliminary design when there is still the possibility of improvements or increasing cost efficiency.
Furthermore, NEC4's early warning process requires the project manager to prepare an early warning register within a week of starting and hold regular early warning meetings thereafter. This facilitates and encourages the identification of issues or complexities so that parties can work together to resolve them.
Barriers to adoption
But despite the many benefits of NEC4 over Fidic, it has yet to gain traction in the Middle East. Although, NEC4 aligns with GCC laws by adhering to the principle of good faith, switching from Fidic to NEC4 for new work would require project parties to alter their traditional way of thinking about construction significantly.
Within the GCC, the traditional approach of major procurers has been to ensure certainty by complete transfer of risk to the contractor in exchange for a fixed price. The Fidic style of a claims-based contract is engrained within the collective psyche of the regional industry.
While 'claims' also occur in NEC4 contracts as compensation events, they are managed collaboratively rather than through the adversarial approach promoted by Fidic.
However, with the many new developments being initiated within the Gulf region, particularly in the context of Dubai Expo 2020, parties may have to reevaluate the appropriateness of the traditional approach under Fidic and reconsider using the more collaborative approach offered by NEC4. Watch this space!