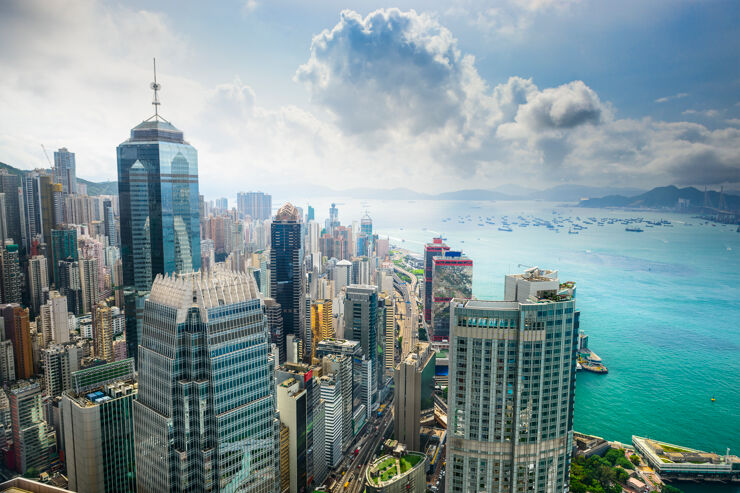 KEY POINTS
Most design and build tenders listed by Hong Kong government public works departments now specify NEC3 or NEC4 ECC Option A together with BIM and off-site manufacture.
In addition to using secondary option X15 on contractor's design and X20 on safety performance, works departments can also include X10 on information modelling, X21 on whole-life cost and the new X29 on climate change to boost productivity and sustainability.
Of particular benefit is NEC4 ECC Option A clauses 16.1, 16.2 and 63.12, which incentivise design and build contractors to use value engineering.
Most design and build tenders listed by the Hong Kong government's public works departments (Development Bureau, 2022) now specify the NEC3 or NEC4 Engineering and Construction Contract (ECC) Option A (priced contract with activity schedule), together with a requirement for building information modelling (BIM) and modular integrated construction (MiC) − or other form of off-site manufacture.
The works departments have found that ECC Option A best suits projects where they want the contractor to undertake both design and construction, including design, offsite fabrication and onsite installation of MiC modules. MiC was advocated by the Development Bureau in Construction 2.0 (Development Bureau, 2019)and its adoption was further encouraged in the government's recent budget speech (Chan, 2022).
Procurement process
For procurement of design and build contracts, works departments are setting a higher technical weighting in the selection criteria for contractors with design and build and/or MiC experience. Tenderers also need to state key persons, for example MiC construction coordinator and MiC supervision team, in contract data part two.
MiC construction and off-site testing and inspection requirements, including method statements, mock-up construction, quality audit checks on MiC elements prior to delivery and provision for maintenance – including digital works supervision and radio frequency identification – are all being included in the scopes.
The project manager and supervisor are identified in the contract data part one, and a cost manager is also often appointed. All parties value the use of external construction expertise to help ensure the most efficient and effective delivery of Hong Kong's public works projects.
The bidders' capabilities are evaluated from the tender marking scheme, which also includes selection criteria for achieving better value for money. A key benefit of NEC4 ECC Option A is that contractors are also incentivised by clauses 16.1, 16.2 and 63.12 to use value engineering − they will share the benefits with the client of any costsaving changes they propose that are accepted by the project manager.
Early engagement
Pre-contract award, the project manager − a role usually undertaken by a multi-disciplinary team − proactively collaborates with the works department and, through early engagement, with preferred consultants and contractor. This includes proposed MiC manufacturers for in-principle acceptance of MiC systems by the Buildings Department.
Once appointed, the winning contractor and its supply chain then provide the design and construction of the works in accordance with scope. This needs to be done in a proper and workmanlike manner, with materials and products that meet the minimum requirements.
Contractors are expected to comply with the works department's requirements in preparing the design and fulfilling their obligations under secondary option clause X15 on the contractor's design. They are expected to perform with the skill and care set out in the scope and any Z clause additional conditions.
In addition to safety and health performance encouraged through X20 on key performance indicators, X10 on information modelling, X21 on whole-life cost and the new X29 on climate change are available for inclusion to ensure that MiC modules achieve the required high levels of accuracy, and to enhance sustainability.
With the early warning register and the regular updating of the detailed programme incorporated in the contract provisions as part of a proactive risk management approach, the project manager can effectively manage changes and any problems arising with the contractor. The supervisor also plays an active role in the contractor's compliance. The benefits of avoiding the abortive cost and delay occurred if MiC components are discovered defective after delivery is a further incentive for effective project management.
Fair payments
As required by ECC Option A, the contractor identifies a construction activity schedule from the outset to establish the prices. These activities are further split into elements for long-duration or high-value components. Payment is promptly made to the contractor against completed activities, ensuring regular payment and protected cashflow.
A schedule of milestones is usually set out for MiC modules and other forms of approaches to off-site construction of building elements, structural components and services units and their respective finishes, fixtures and fittings provided by the contractor as described in the works department's requirements.
While rates and lump sums may be imposed in the activity schedule under additional conditions of contract, defined cost – which is the cost of components in the short schedule of cost components plus the resulting fee − is generally used for assessment of compensation events. The costs incurred by the MiC subcontractor can be recovered by the contractor under component 4 of the short schedule of cost components.
Conclusions
Optimal delivery of NEC4 ECC Option A design and build contracts for Hong Kong public works projects requires a safe, healthy and sustainable design; early contractor involvement; efficient and quality works; and a commitment to costeffectiveness and value for money.
The parties – including the works department, project manager, supervisor and contractor – also have to be sufficiently resourced; suitably trained, skilled and experienced; and act in a spirit of mutual trust and co-operation.
References
Chan P (2022) The 2022-23 Budget, Government of the Hong Kong Special Administrative Region, budget.gov.hk/2022/eng/pdf/e_budget_speech_2022-23.pdf

Development Bureau (2019) Construction 2.0: Time for change, psgo.gov.hk/en/c20.html
Development Bureau (2022) Forecast of Works Tenders, 2022 Quarter 2 to 2023 Quarter 1, devb.gov.hk/en/construction_sector_matters/tender_notices/forecast_of_consultancies_and_tenders/tenders/2022-quarter-2-to-2023-quarter-1/index.html