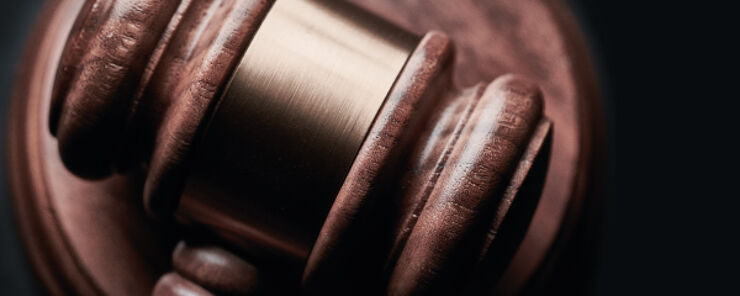 Choosing suitable parties to work with and following the contract are the best ways to avoid a dispute.
If a dispute is unavoidable, parties should aim to resolve it while maintaining their longer-term relationship.
NEC4 introduced the concept of 'senior representatives' to represent each party using any dispute resolution procedure they wish.
---
Resolving an NEC contractual dispute can end up in a confrontation, which can often be detrimental to the parties' relationship on a particular project as well as any others they may both be working on. However, sometimes resolution is the only way that two entrenched organisations can deal with a dispute so it is important to do it courteously and professionally.
Our work as mediators has exposed both of us to situations where parties remain courteous and professional with one another despite a major commercial difference. Adjudicators cannot always detect such things given they often deal with a dispute entirely through correspondence.
But, if parties have a dispute, their aim should be to resolve it while maintaining their longerterm relationship. Indeed, each might learn from the dispute resolution process and actually enhance their relationship. While this is of course not the norm, we know of many parties which do in practice seek to avoid long-term harm to their relationships.
Senior representatives
NEC4 introduced the concept of 'senior representatives', people who represent each party but who probably are not involved on a day-to-day basis. Their role is similar to that of a mediator and is one we support. This method has been used for many years under other forms of contract, such as the UK government's private finance initiative contracts. It has been used on many NEC3 contracts in the UK nuclear industry, mainly to good effect in terms of dispute avoidance. The process, while not compulsory for UK construction contracts, allows the parties to use any procedure they consider necessary − and that could include mediation.< /p>
Research for a book we have recently published on resolving and avoiding disputes in NEC4 contracts (Waterhouse and Gerrard, 2019) showed, unsurprisingly, that following the contract was the best route for parties to avoid disputes. Communicating clearly, using the NEC early warning provisions and issuing notifications for ambiguities and inconsistencies all contributed to a positive and open relationship.
Where parties − and we include the project manager and supervisor in this label − choose to avoid the contract due to ignorance or misplaced views about tactical advantage, they increased the chance of a dispute.
A not-so-festive adjudication
Patrick recently adjudicated an NEC dispute which could be labelled as a 'Christmas ambush'. Brought by the subcontractor on 23 December, the notice of adjudication was met with howls of protest from the main contractor about its lack of available staff and the questionable morals of the other party's timings.
However, further investigation of the dispute found months of ignored correspondence, with the contractor refusing to deal with compensation events and even monthly assessments. Pay-less notices had been issued routinely at nil value and the subcontractor had effectively run out of patience. The contractor's allegations of questionable morals suddenly sounded hollow. But how did the two parties end up in adjudication over the festive season? Clearly many months of problems had preceded the dispute and contributed to it.
In our experience a major contributor to disputes is often the decision of the parties to work together when maybe they were not well suited to start with. That was certainly the case in our Christmas example. Parties that wish to avoid disputes need to consider their relationship from the earliest possibility and conduct themselves accordingly.
Reference Waterhouse P and Gerrard R (2019) NEC4 Resolving and Avoiding Disputes, ICE Publishing, London, UK.