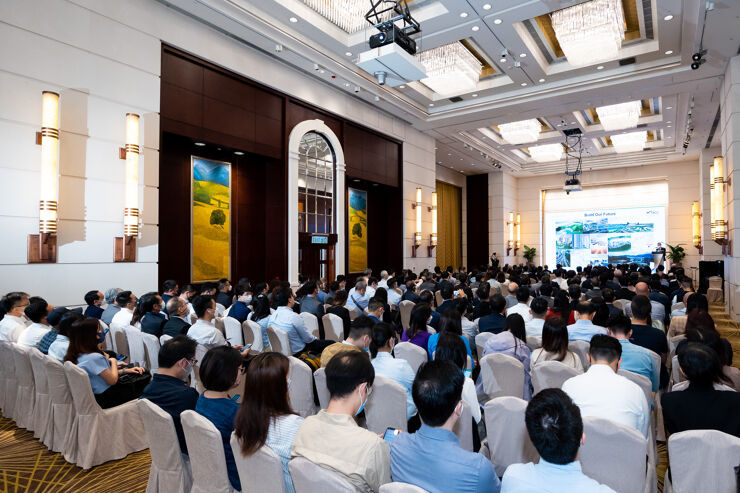 The NEC Asia Pacific Users' Group is holding its annual one-day conference on 4th December 2023 at the Cordis Hotel in Hong Kong. The main theme this year is, 'Beyond boundaries: embracing change in construction through collaboration and innovation'.
The conference will focus on how the rapid developments of construction and technology in recent years have led to many innovative procurement and contract implementation solutions on recent successfully delivered NEC projects.
Following opening remarks by NEC Asia Pacific Users' Group chair Ricky Lau, Permanent Secretary for Development (Works) at the Hong Kong government's Development Bureau, the keynote speech will be given by Helen Sturdy, Head of Construction and the ProCure23 framework at NHS England, which won the 2023 NEC Client of the Year Award.
Innovative approaches
Other case studies will be presented in the morning of the conference on how technology and innovative approaches on major NEC projects have helped to overcome challenges and improve sustainability through collaborative working.
Speakers will include representatives from the £1.7 billion Square Kilometre Array Observatory project team in Australia and South Africa, the £1.2 billion Tung Chung New Town reclamation's joint contractor Build King, and the Hong Kong Architectural Services Department, an award-winning NEC user.
NEC ECC Hong Kong Edition
Afternoon breakout sessions and workshops will cover a range of topics, from how the new NEC Engineering and Construction Contact (ECC) Hong Kong Edition will work in practice, to using NEC to support environmental, social and governance targets; applying software and artificial intelligence systems to help manage NEC contracts; and identifying possible triggers of ECC compensation events.
A final panel decision led by NEC Users' Group secretary Robert Gerrard will consider the future of collaborative contracting.
The event's sponsors include The Contracts Group, dRoW, Pinsent Masons and Thinkproject. The event's partner is the Development Bureau and supporters are the Hong Kong Institute of Construction Adjudicators (HKICAdj), Hong Kong Institution of Engineers - Civil Division and Royal Institution of Chartered Surveyors (RICS).
For more information and to book places at the conference, please visit neccontract.com/nechk23 or email usersgroup@neccontract.com.