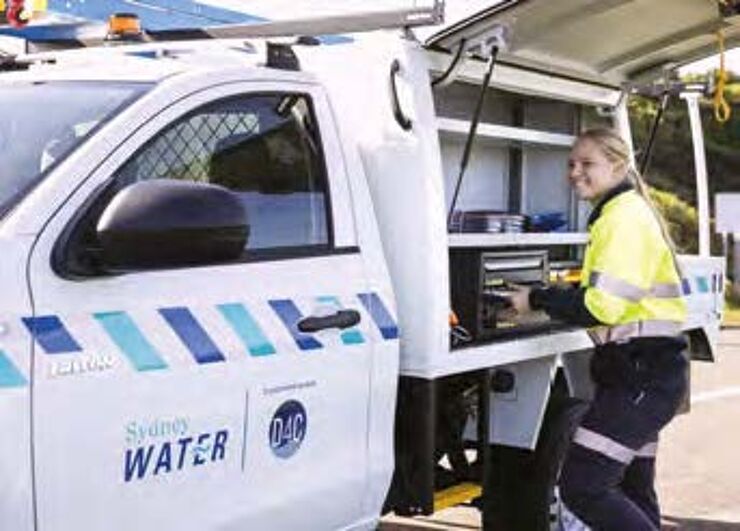 I was delighted to attend Sydney Water's inaugural 'Supply Chain Expo' event in November 2022 at the Accor Stadium in Sydney. The company is Australia's first major infrastructure provider to use NEC as its standard procurement route for all works, services and supplies, and is seen as a pioneer for reforming the country's approach to infrastructure delivery.

With over 1000 participants, the event connected players, large and small, to discuss challenges and opportunities, and strengthen industry relationships for a better and more sustainable infrastructure delivery.
The event was attended by industry partners, suppliers, academia and government stakeholders, and led to further meetings with New South Wales (NSW) government and other infrastructure industry representatives on how NEC can support much-needed reform in the Australian infrastructure sector.
NEC representation
The morning session of the Sydney Water event included a panel of global industry leaders discussing supply chain resilience.

NEC was represented on the panel by Dr David Hancock of the UK Infrastructure Projects Authority along with Steve Brogan of Infrastructure Australia and Monica Bennett of the Global Infrastructure Hub.

Brogan emphasised the challenges facing the industry stemming from a limited market capacity to meet the unprecedented growth in infrastructure demand. There was a strong message around the need for collaboration to deliver better project outcomes.
Partnering for Success
It was great to see Sydney Water's 'Partnering for Success' team led by head of programme delivery Mark Simister. Launched in 2020, this 10-year AU$4 billion (£2.2 billion) collaborative enterprise model involved appointing three regional delivery consortia to undertake all design, construction, maintenance and facilities management in their respective regions under NEC4 contracts.

There were some really insightful first-hand discussions on adoption of NEC with consortia members and the wider supply chain. NEC senior consultant Robert Gerrard and Sydney Water's Karl Phillips introduced the NEC breakout session, highlighting the collaborative nature of the contract and its processes to encourage best practice in project delivery.

It was clear from the event that the Australian infrastructure sector is keen to make a change, and collaboration, standardisation and digitisation came through loud and clear.
Follow-up meetings
My week continued with meetings with government and industry stakeholders − including NSW infrastructure minister Rob Stokes and representatives from the NSW Treasury, Transport for NSW, Infrastructure Australia and the Australian Constructors Association − on project delivery reform to address market capacity constraints and future opportunities for contract standardisation.

An excellent week ended with a lunch hosted by the Australian British Chamber of Commerce, with discussions continuing on the themes of efficiencies and building capacity to meet industry challenges. NEC will continue to engage with and support the Australian infrastructure industry in its drive towards delivering successful project outcomes