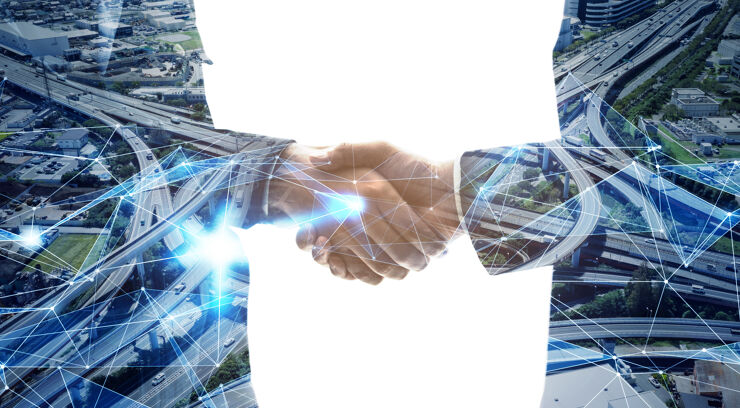 African infrastructure is in desperate need of an upgrade. Whatever measure is used − access to tarmac roads, electricity, clean water or basic sanitation – the continent is in a dire state. It is even more urgent because of the need to cater for its young, growing and increasingly urban population.

However, delivery of infrastructure in Africa has some unique challenges. The continent's infrastructure projects are typically lengthy, complex and costly and have a reputation of poor productivity, cost overruns and delays. Return on investment is considered high risk and long term, added to which are the perceived or actual difficulties of working in Africa − including complex stakeholder networks, corruption and undeveloped or non-existent regulation.

The traditional contracting approach, which too often puts employers and contractors at loggerheads, is characterised by complex claims-management provisions and final-account processes. This has not suited the African market, which lends itself to a more collaborative approach where the parties identify issues early and work together to resolve them.

It is therefore time for a new model for procuring and delivering infrastructure in the continent, one which moves away from a costly adversarial approach to encouraging collaboration and sharing of ideas to deliver quality projects. But this is not as simple as it sounds.
Collaborative contract options
The obvious first step to making such a change would be to use different forms of contract that have collaboration built into them. Taking the South African market as an example, the Joint Building Contracts Committee's Principal Building Agreement, the government's General Conditions of Contract (GCC) 3rd edition and the 2017 version of the Fidic suite are all approved by the government and contain strong collaborative elements along with traditional contract terms. However, when used, the collaborative provisions tend to be ignored, diluted or misunderstood.

The most famous collaborative contract suite is of course the NEC and, though it has advocates in South Africa, take up there is relatively low compared with Fidic or GCC. But there are signs it is gaining momentum, indicated by a shift in mentality in one of Africa's strongest economies. For example NEC has been used by Eskom, the state-owned utility enterprise, on a number of its flagship power projects, albeit in conjunction with other more traditional models across the supply chain. The university sector has also turned to NEC for several new developments and refurbishment projects, and the private sector is increasingly interested.

But NEC concepts too are also often diluted through express amendment or adoption of a traditional, adversarial, contracting mentality despite the contract terms. This is unfortunate given South Africa was one of the early pioneers of NEC through the leadership of its original drafter Martin Barnes back in the mid-1990s.

Fortunately there is an increasing body of case law to indicate that South African courts recognise terms that seek to embody a spirit of collaboration, good faith or good will. The concept of ubuntu ('I am because we are') is embodied in the constitution and principles of good faith are increasingly given contractual effect and legal force by the courts. The challenge the courts have of course is to balance these broad but essential concepts with the need for contractual certainty.
Shift in mindset needed
For collaborative contracting to succeed in South Africa, or indeed in any African market, the words of the contract are not enough and a shift in mindset is needed. That will require employers and contractors to think in a different way, but it will also require those advising them – their lawyers, architects and engineers – to change their mindset too.

There are some encouraging indications from other markets around the world, where collaborative contracting has been around for a little longer, that it actually works. The UK in particular benefited from early government adoption of NEC as its preferred public-sector contracting vehicle, proving that the 'tone from the top' is essential. While the Construction Industry Development Board in South Africa recommends NEC alongside GCC, JBCC and Fidic, the country's public-sector clients have not yet adopted NEC to anything like the same extent as those in the UK.

Stakeholders in African infrastructure projects are diverse, cross-jurisdictional and keener to adopt international methods of contracting which are better understood and, rightly or wrongly, perceived to be less risky. This is particularly the case in countries where the legal and regulatory frameworks are not well developed or trusted.

NEC has largely succeeded in common-law jurisdictions where the statutory regimes encourage fast, contemporaneous dispute resolution, and South Africa is a largely common-law system. In contrast, the mixed legal jurisdictions of the north, west and east strongly favour arbitration, reflected in the existence of over 70 African arbitration institutions, which in turn plays into the hands of arbitration-focused contracts such as Fidic.

Add the learning curve and (generally) higher start-up and running costs of collaborative forms of contract like NEC, one can see why investors in African states are less willing to play the long game. They usually take their chances on traditional models and ignore the potential outturn benefits of NEC.
Taking a gradual approach
But the need to have time and cost certainty in projects within the African economy cannot be understated, given the urgency with which infrastructure is needed as well as the financial constraints in which it must be provided. In that context, a delivery approach that jumps from one extreme to another is likely to create more problems than it solves.

A softer and more gradual approach to NEC-style collaborative contracting would be more likely to gain traction and momentum, in each case striking the right balance between fostering collaborative behaviour and preserving commercial safeguards.

Certainly NEC can offer plenty of support and experience to help African parties get fit for collaborative working, which in turn will help to deliver the infrastructure Africa urgently needs.