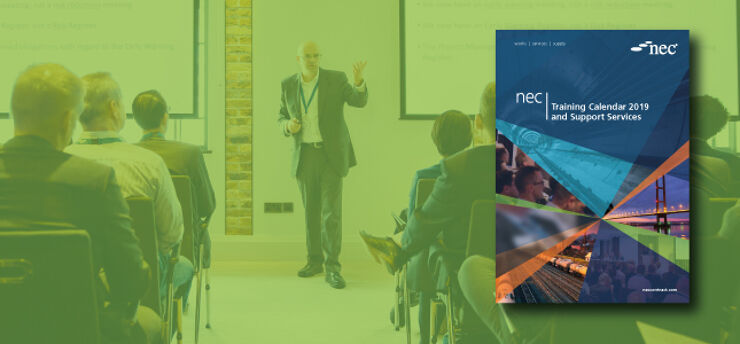 The 2019 NEC Training Calendar has been released. The detailed breakdown of training courses available will give you the best insight into which course is the best for you.

What's inside:
Complete NEC training calendar 2019
Where to begin with NEC training depending on your level
How to get accredited and the pathways to ensure your success
New and upcoming course information
NEC events and webinar information
Download your copy of the Training Calendar here.