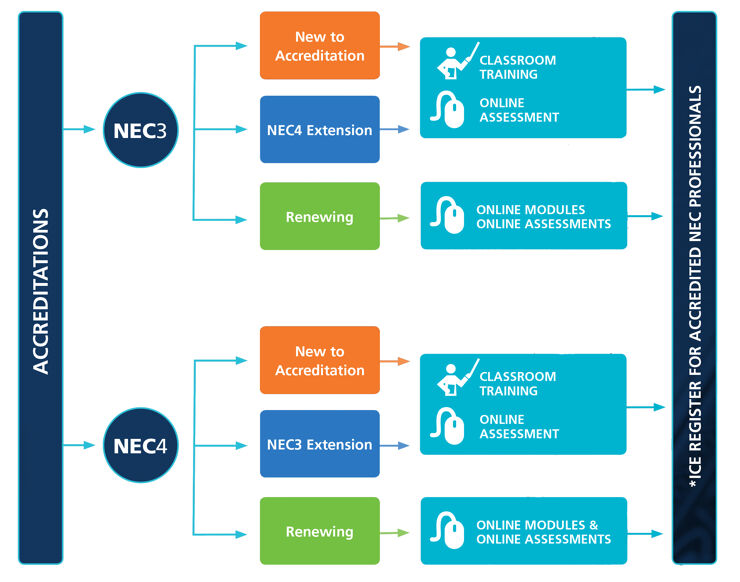 Following the launch of NEC4, NEC will be rolling out a series of accreditation training programmes for NEC4 project managers, service managers and supervisors in 2018.

Like the existing NEC3 accreditation scheme, the new NEC4 scheme will lead to an accreditation award that will need to be renewed after five years via an online training course.

Accredited NEC4 professionals will also be listed on the ICE register.

Extension courses
For existing accredited NEC3 professionals, NEC will be offering an extension course at the end of 2017.

Professionals successfully completing the course will achieve a new five-year NEC4 accreditation in addition to the remaining portion of their five-year NEC3 accreditation – such that they will hold two accreditations. Reminders will be sent when each one needs renewal.

An extension course from NEC4 to NEC3 accreditation will also be available next year.