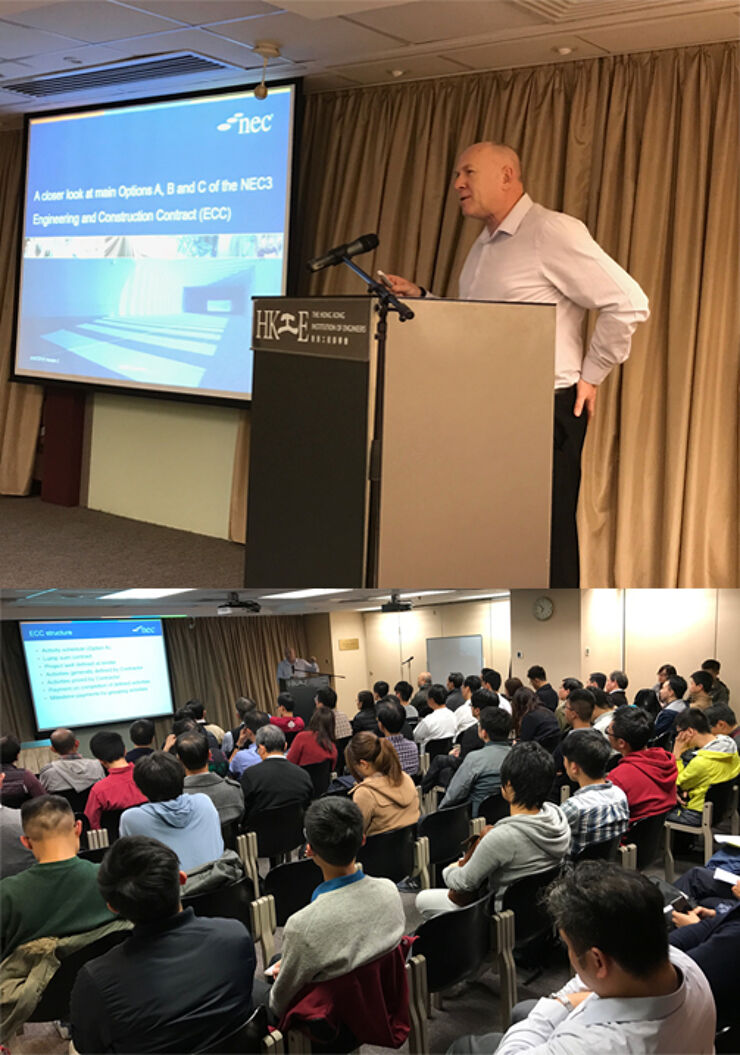 Robert Gerrard, NEC Users' Group Secretary, delivered a seminar session at The Hong Kong Institution of Engineers (HKIE) on 8th February.

The usage of NEC Contracts in Hong Kong continues growing. The NEC3 Engineering and Construction Contract Options A, B and C are the most commonly used forms of contract in the region.

Robert Gerrard explained the three different contract Options, its differences and when to use each of them.

The HKIE Civil Division organised the evening session that had around 140 Chartered Engineers and graduates attending.