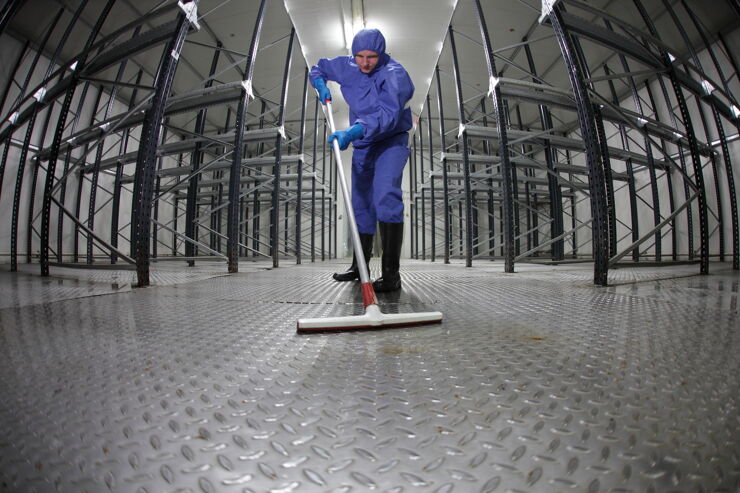 The NEC4 Facilities Management Contract (FMC) has been embedding best practice procurement in the facilities management sector since its launch in January 2021.

For some time, facilities management professionals had been calling for a procurement tool specific to and meeting the diverse needs of the facilities management sector, as opposed to standard contracts based on construction practices or bespoke, one-off arrangements. After four years of collaboration between NEC and the Institute of Workplace and Facilities Management (IWFM), the NEC4 FMC was launched to meet that need.
Rooted in collaboration
According to IWFM chief executive Linda Hausmanis, 'The NEC4 FMC is rooted in collaboration and bakes in a number of principles for best practice in procurement, which is fundamentally important to our profession's advancement. It is a key tool for embedding best practice that can help our profession to thrive and grow.'

At the launch of the contract last year, Linda gave special thanks to IWFM's expert steering group, the members of which were drawn from IWFM's procurement and international special interest groups. 'They played an instrumental role in the contract's development. As we all now look to build back better post-pandemic, the contract could not have arrived at a better time.'
Four-year gestation
Andy Candelent, head of FM at Leadec and a member of the IWFM expert steering group, recalls, 'I founded a small working group in 2017 to work on the request from an FM Leaders' Forum for a contract for international use. It soon became apparent that there was in fact no standard form of contract available within the FM industry which was truly fit for purpose. Most were loosely re-worded construction contracts.'

He says the working group recommended that IWFM collaborate with a contract specialist like NEC. 'After around four years of hard work by IWFM, IWFM members and NEC, I am proud to have been instrumental in delivering a product which delivers tangible benefits for the wider FM sector.'
Welcomed by industry
Anne Kinder, senior consultant at Nodus Solutions and also an IWFM steering group member, says, 'Efficiency gains can be made by having a single form of contract across our sector, and contract management can be improved through use of NEC4 collaborative principles. But this is just the start: we now need to focus on promoting the contract within our sector over many years to see it become embedded.'

Chris Jeffers, project director and head of facilities management advisory at Mott MacDonald says he too was proud to have been a steering group member. 'This is the first contract focused on FM that has been launched for many years and it's something I believe the industry sorely needs.'
Helping the FM sector
A key benefit of the FMC is that it is specifically developed for the FM sector, so there is better alignment with FM priorities, including market-recognised phrases and definitions. It helps to streamline processes, reducing the potential for problems and promoting best practice in the procurement of FM services.

The contract also offers flexibility to support a variety of FM approaches in procurement and delivery strategies, and supports the building of trust and collaboration, which is vital to a wellfunctioning FM industry.
Discount for IWFM members
IWFM members benefit from a discount of 15% off the cost of the NEC4 FMC and 10% off the public NEC4 Introduction to FM one day training course, which includes a free copy of the contract. Members should email IWFM's member and customer engagement team at engagement@iwfm.org.uk or call on +44 1279 712 650 to get a discount code.