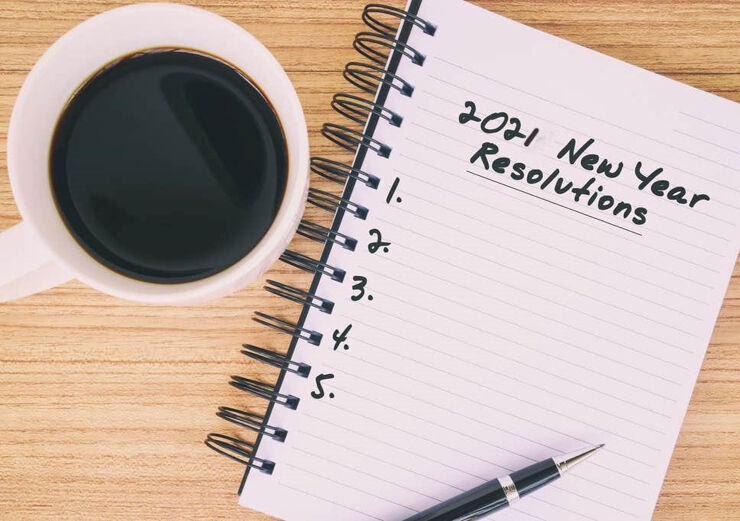 As we wave goodbye to a challenging 2020, here at NEC we are looking optimistically forwards at a promising 2021. A new year means New Year's Resolutions, and here is our list of resolutions every NEC User should adopt throughout 2021!

1. Find out more about our new digital platform Contract Horizon

As we continue to move into a digital world, our new, secure, web-based platform enables NEC clients to access, compile and finalise their NEC contracts online. Designed in collaboration with NEC users, Contract Horizon allows procurement teams to select, enter and edit their NEC contract data from home, the office or on site.

2. Brush up on your NEC contract knowledge with our live, virtual training

Throughout 2020, Covid-19 pushed the majority of our training to virtual delivery. You can attend one of our online training courses, delivered by NEC experts who have an in-depth knowledge of NEC contracts to ensure you are both progressing your career and implementing best practices into your working life. Our remote, tutor-led training courses mean all attendees benefit from specialist support through their NEC journey and access to detailed, definitive content.

3. Attend an interactive NEC webinar or workshop

Throughout 2020, NEC held a number of fantastic, interactive webinars and workshop sessions from Mock Early Warning Meetings to Collaborative Contracting. We are currently working on an exciting line up starting with a free webinar session Introducing the NEC Facilities Management Contract (FMC) Suite.

4. Make 2021 dispute free. Read our book on 'Resolving and Avoiding Disputes'

NEC offers a superb range of manuals and books which have been written to help users maximise the benefits of the contracts. NEC Resolving and Avoiding Disputes explains how to manage the NEC4 Engineering and Construction Contract (ECC) to avoid disputes between the parties and others. The book offers useful guidance on communication requirements, the early warning process, managing the programme, assessing payments, managing change with compensation events and how to follow the termination process in NEC4 ECC.

5. Join the NEC community

The NEC Users' Group is an international community of NEC users, with more than 450 members, representing and connecting organisations from across the supply chain. Our users benefit from technical support, tailored consultancy, free or discounted access to a range of NEC products and events, free or discounted access to the Annual NEC Conference and exclusive access to the Users' Group Newsletter.

6. Discover the answers to your most common queries

Check out our FAQs page and discover the answers to our most frequently asked questions. NEC Users' Group members can submit queries via the Helpdesk or you can contact us to see how our support services can help.

7. Kick off your projects right the first time

Whether you are compiling or bidding for an NEC contract, it is essential to get the starting point right. NEC offers advice and support to help you ensure that your contracts are able to add value to your project and benefit all parties.

Best wishes for a successful New Year, From the NEC team!