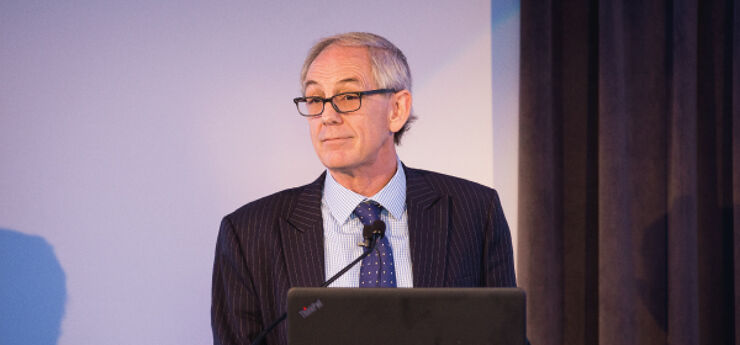 Since July this year we have had a new leadership of the UK government, including a chancellor who is very focused and supportive on delivering much-needed national infrastructure. The government's plans will be set out in a national infrastructure strategy, which is expected to be published later this year.
In August the government's Infrastructure and Projects Authority (IPA) also welcomed a new chief executive, Nick Smallwood. He was formerly vice president for projects engineering and chief projects engineer at Shell, and has a wealth of experience in managing complex project portfolio − including developing Shell's Global Project Academy.
He has set out three priorities for government construction and infrastructure projects: people − the foundation upon which all project delivery is built, performance − delivering better outcomes for citizens, and principles − getting the basics right.
The priorities apply to every project, regardless of size and type. They are also in complete alignment with the NEC's purpose, which is to facilitate the implementation of sound project management principles and practices that can be used across a wide variety of projects and are underpinned by collaboration.
Delivering net zero
A increasingly important outcome for projects is reducing greenhouse gas emissions. In June the UK became the first major economy in the world in June to commit to a legally binding target of net-zero emissions by 2050. Improvements in the construction and infrastructure sector will be essential to meeting this target, including looking at those issues around design and procurement and developing a more sustainable business model.
Through the Government Construction Board, which I chair, we will be working with government departments to take the net-zero agenda forward. As part of this we are putting greater emphasis on investment in existing assets through a 'deep retrofit' and whole-life approach. Well-maintained buildings and infrastructure can lead to prolonged economic life and at the same time optimise energy and emissions performance. Also, renewing rather than replacing assets avoids releasing embodied carbon dioxide, reduces waste to landfill and minimises emissions from new construction.
We are already seeing NEC-procured projects facilitating and exemplifying our approach. For example, Anglia Water's award-winning Grafham Water Treatment Works resilience project involved significant reuse and adaptation of existing assets, reducing embodied carbon dioxide by 50% and at the same time saving £30 million. The project also made extensive use of digital engineering and design-for-manufacture-and-assembly techniques that helped ensure this complex project remained on budget and on programme and minimised health and safety risks.
Hong Kong conference
Finally, I look forward to seeing some of you at the NEC Asia-Pacific Users' Group Conference at the end of November, which will reflect on 10 years of NEC in Hong Kong.
Reference
Smallwood N (2019) People, Performance and Principles: The IPA's priorities for 2020, Infrastructure Projects Authority, 24 September 2019, available at: ipa.blog.gov.uk/2019/09/24/