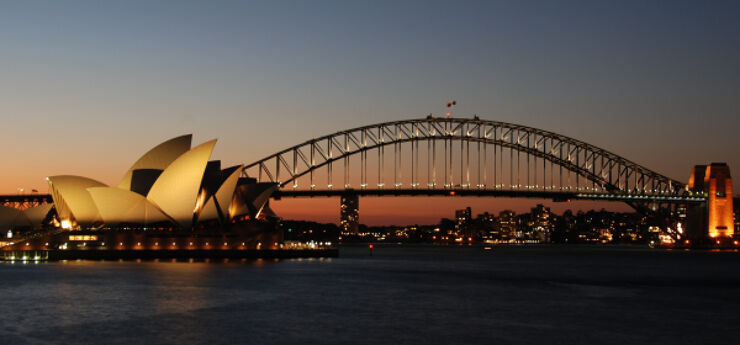 Australia's largest water and wastewater service provider, Sydney Water, has announced it will use the NEC4 suite of contracts to support the rollout of its new procurement strategy, called Partnering for Success (P4S).
Sydney Water is the first major infrastructure company in Australia to use the NEC contract approach to deliver new works. The contract will help simplify their supply chain and deliver significant benefits to Sydney Water, its customers and its partners through increased efficiency, continuity of work, resource availability and partner capability.
The water supplier worked closely with Anglian Water when deciding its procurement approach. Anglian Water is a strong advocate of the NEC suites following successful delivery of projects including Grafham Water Treatment Works in Huntingdon, UK.
NEC produces a diverse range of definitive end-to-end project management contracts that empower users to deliver projects on time, on budget and to the highest standards. Its NEC3 contract has been credited as "the unsung hero of the Olympic games" in London in 2012 and its suite has been used to deliver major water projects around the world. These include Thames Tideway in London, Happy Valley Underground Stormwater Storage scheme in Hong Kong and Watercare Services' Hunua 4 Water scheme in New Zealand.
An evolution of NEC3, the full NEC4 suite was built from user and industry best practice learnings, specifically designed to support innovation through digital advances and encourage collaboration across the world. Tailored contracts within the set include Design, Build & Operate, Engineering & Construction, Alliance, Framework and Supply.
Peter Higgins, NEC4 board chair, said: "Our contracts have already been used to great success on water projects across the world, and we're confident that Sydney Water will achieve the same results as our other partners.
"NEC's fundamental principles of risk management, alliance and transparency align perfectly with the New South Wales' government's recent ten-point plan for infrastructure delivery, and the alignment in economy, government and language makes Australia a key growth market for us."
Mark Simister, Head of Delivery Managementat Sydney Water, said: "Through our Partnering for Success program, we're looking to use the NEC4 suit of contracts to benefit Sydney Water, our partners and ultimately our customers by incentivising high performance and increasing productivity.
"By doing this, we'll give our partners more certainty, and drive better decision making across the whole lifecycle of our assets, improving our productivity and delivering value for our customers."