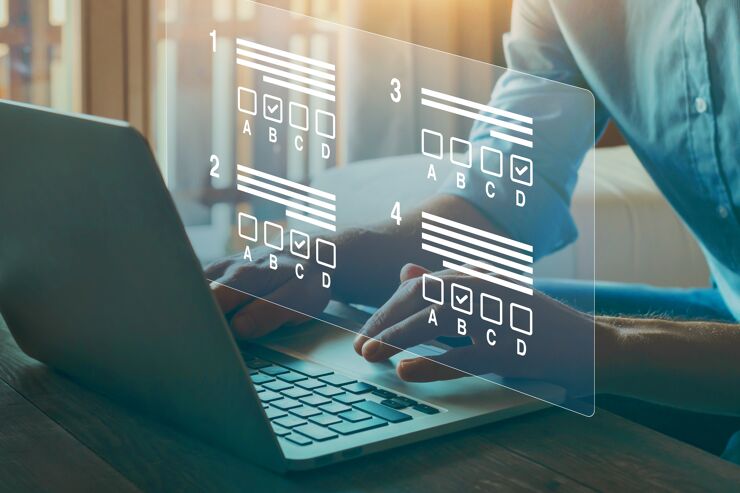 The NEC4 ECC Supervisor Accreditation programme is designed to equip delegates with the skills necessary to fulfil the role of a Supervisor using the NEC4 Engineering and Construction Contract (ECC).

Starting on 1st April 2023, NEC will introduce changes to the assessment model of the Supervisor Accreditation. Instead of its original two stage approach, the test will now be conducted through a series of multiple-choice questions. Following the same transition that occurred in 2022 for the NEC4 Project Manager Accreditation assessment, this will lead to a more standardised, fair and rigorous evaluation process. It will also provide a streamlined assessment experience to delegates, with results delivered immediately upon completion.

This switch is part of NEC's continuous improvement of its learning portfolio and commitment to enhancing delegates' learning journey through a flexible and engaging learning environment.
New Assessment at a glance
One stage only, comprised of 30 multiple-choice questions.
Two hours available to complete the assessment, in one sitting. Once started, the sitting cannot be paused.
The assessment can be taken at any time during the one month window available after the training course.
Results will be available to delegates immediately upon completion of the assessment.
There is only one attempt to pass the assessment.
For more information, please view the latest NEC4 Supervisor Delegate Guide.