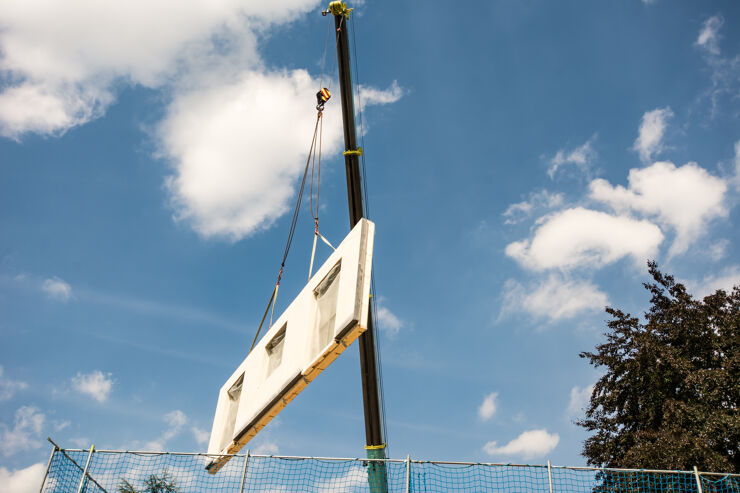 The UK Government's refreshed Construction Playbook (2022) endorses the use of modern methods of construction (MMC) as a more sustainable, efficient option than traditional construction method to create infrastructure and built assets. The new update requires government departments and arm's length bodies to establish targets for the use of MMC in project and program delivery.
The use of modern methods of construction is becoming increasingly popular among NEC users, with examples seen in UK school and prison building programs, and its adoption is expanding worldwide. NEC Contracts are designed to support the modern method of construction, which involves using innovative techniques like factory-built modules or processes to create homes or buildings. This approach offers numerous benefits, including: reduced onsite waste and carbon emissions, efficient construction and delivery times, pre-installed and arranged services, high quality and standards of performance and finish, reduced costs and increased productivity as well as safer working conditions. With the X29 secondary Option, MMC can help the construction sector achieve its 2050's Net Zero targets.
NEC has a free Practice Note explaining how the NEC4 suite of contracts can be used to support the use of offsite modular construction. Find out more here.
Here are some of the case studies where NEC4 Contracts were used to deliver projects using modular construction:
NEC contracts were used to deliver over 70 British Army accommodation blocks in the UK that have net zero greenhouse gas emissions. The use of modern methods of construction (MMC) has also substantially reduced onsite construction waste by 80%. The blocks were manufactured, fully assembled and tested in Reds10's factory in Driffield, East Yorkshire. They were then disassembled and delivered as individual modules to a total of 13 Training Estate bases across England.
The Hong Kong government used NEC to procure its first concrete high-rise building project using modular construction. The new married quarters for the Fire Services Department at Pak Shing Kok in Tseung Kwan O were built from 3,726 reinforced concrete modules manufactured offsite with over 80% of their internal finishes already completed. The pilot project was part of the government's plan to encourage adoption of modern methods of construction in both public and private sector projects to improve productivity and in cost-effectiveness.