2020 Amendments – reason for and key changes
Event Speakers
Patrick Waterhouse, NEC Consultant, Director of Bowdon Consulting, NEC, Bowdon Consulting
Patrick is an adjudicator and consultant specialising in all forms of construction and service contracts. He advises clients on disputes and contract issues in construction and engineering. He is a Chartered Civil Engineer, an Accredited Mediator and an Adjudicator for disputes under construction contracts. Patrick is on the panels of adjudicators of ACE, CIArb, CIC, IChemE, ICE and TeCSA. He is also on the ICE's Register of Mediators/Conciliators. He delivers a range of training courses in the areas of standard form contracts (NEC, ACE, JCT), PFI contracts, contract law and commercial practice. He is a tutor for the NEC4 and NEC3 Project Manager Accreditation Programmes.
David Hunter, NEC Consultant, NEC
David specialises in the procurement and delivery of works and services using the NEC forms of contract. With over thirty years of experience, David has a proven record in delivering complex projects with multiple stakeholders in both the public and private sector. David's experience with the NEC suite of contracts extends over a fifteen-year period acting as Employer, NEC Project Manager and Contractor. In 2014 David was named 'NEC Project Manager of the Year' at the inaugural NEC awards.
As well as providing NEC3/4 consultancy services David delivers the ECC Project Manager and Supervisor Accreditation programmes for the NEC and provides training for in-house clients and public courses. He is an enthusiastic and engaging tutor who actively encourages and facilitates participation by delegates during training and workshop sessions.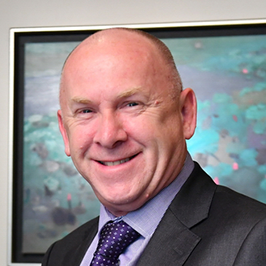 Robert Gerrard, Senior NEC Consultant, Thomas Telford Limited
Robert specialises in NEC contracts, both setting these up and successfully managing them. He has over 35 years' experience in contract management and carries out training around the world. Robert is based in Hong Kong and works as a Senior Consultant for Thomas Telford Limited. 

He is an examiner for the Institution of Civil Engineers Certificate in Law and Contract Management course and has also held the position of NEC Users' Group Secretary from 2006 to date. Robert was an NEC4 Contract Drafter and part of the NEC3 contracts working group.

Robert's publications include NEC3 and NEC4 Compared (2017), NEC2 and NEC3 Compared (2005), joint author in NEC4 Avoiding and Resolving Disputes (2019), NEC4 Practical Solutions (2017) and NEC3 Practical Solutions (2015).

Robert can be contacted on robert.gerrard@neccontract.com or by WhatsApp on +825 6583 5864.