Asia Pacific Users' Group Workshop - November 2021
When:
18 November 2021; 2pm – 5pm HK time.
Where:
Bryan Cave Leigton Paisner
25th Floor, Dorset House,
Taikoo Place, 979 King's Road,
Quarry Road,
Hong Kong

NEC is excited to be hosting its first face-to-face workshop in over a year!
This half-day workshop will be introduced by Robert Gerrard, Senior NEC Consultant and move onto a presentation from Patrick Daley from BCLP who will cover the new Security of Payment legislation and its impact on the construction industry in Hong Kong.
A session will follow on what it means for parties to co-operate and work collaboratively and how these behaviours underpin the suite of NEC contracts and lead to better project outcomes.
Finally the workshop will conclude with a speaker panel discussion where the audience are invited to ask our panel of NEC experts any burning questions they have and participate in an open forum Q&A session.
Why attend?
Benefit from expert guidance on NEC Contracts
Understand the new Security of Payment legislation in Hong Kong
Participate in an interactive Q&A session with the speaker panel
Who should attend?
Contractors and their supply chain
Project Managers
Clients and their advisers
Consultants
Legal sector representatives
Remember corporate and individual Users' Group members are entitled to free spaces. To become an NEC member, please click below:
Introductions

Patrick Daley
Lawyer, Bryan Cave Leighton Paisner




Security of Payment legislation

Lorem ipsum dolor sit amet
Consectetur adipiscing elit
Sed do eiusmod tempor

Robert Gerrard
Senior NEC Consultant, Thomas Telford Limited




Audience Q&A




Mutual Trust and Co-operation, Collaboration or Corruption

Lorem ipsum dolor sit amet
Consectetur adipiscing elit
Sed do eiusmod tempor

SY Chan
Consultant, Ove Arup and Partners Hong Kong Ltd




Audience Q&A




Break 




Speaker panel discussion – open forum 




Networking




Close



Event Speakers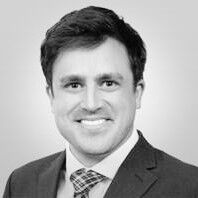 Patrick Daley, Lawyer, Bryan Cave Leighton Paisner
Patrick is s a Legal 500 "Next Generation Lawyer" and is well known and respected in the construction and infrastructure communities in Hong Kong and the South-East Asian region. Patrick has experience supporting major procurement activities across East and Southeast Asia, advising entities on the procurement, governmental and private sector structuring and administration of large scale public and private infrastructure. Patrick has also advised and acted on contentious matters, including complex arbitral proceedings across multiple jurisdictions. Patrick has a supplementary practice in major event and sponsorship law.;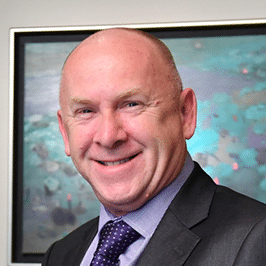 Robert Gerrard, Senior NEC Consultant, Thomas Telford Limited
Robert specialises in NEC contracts, both setting these up and successfully managing them. He has over 35 years' experience in contract management and carries out training around the world. Robert is based in Hong Kong and works as a Senior Consultant for Thomas Telford Limited. 

He is an examiner for the Institution of Civil Engineers Certificate in Law and Contract Management course and has also held the position of NEC Users' Group Secretary from 2006 to date. Robert was an NEC4 Contract Drafter and part of the NEC3 contracts working group.

Robert's publications include NEC3 and NEC4 Compared (2017), NEC2 and NEC3 Compared (2005), joint author in NEC4 Avoiding and Resolving Disputes (2019), NEC4 Practical Solutions (2017) and NEC3 Practical Solutions (2015).

Robert can be contacted on robert.gerrard@neccontract.com or by WhatsApp on +825 6583 5864.;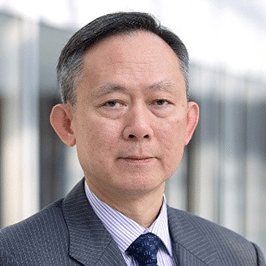 SY Chan, Consultant, Ove Arup and Partners Hong Kong Ltd
Graduated from the Department of Civil Engineering of the University of Hong Kong in 1978, Mr. S Y Chan has been part-time lecturer teaching master degree course in the same department since 1998. As full-time Consultant of Ove Arup and Partners Hong Kong Ltd., Mr. Chan has over 43 years of engineering infrastructure project experience including tender documentation and contract administration of many mega-scale projects. He is Accredited NEC3 and NEC4 ECC Project Manager and Trainer of Arup University Professional Modules on NEC.;