NEC Annual Conference 2023
Celebrating 30 years of NEC
Booking has now closed for the 2023 NEC Annual Conference on 13th July.
This year's high-profile international event will be a celebration of 30 years of NEC, featuring presentations showcasing key case studies, whilst also looking ahead to the future. It will be held at the historic One Great George Street. Users also have the option to attend virtually.

As always, Users' Group Members can benefit from discounted and free tickets. Find out more on the benefits of the Users' Group here.

There will be many opportunities during and after the event to network with leading NEC clients, project managers, contractors, consultants and suppliers from around the world. If you use - or are considering using - NEC, you cannot afford to miss this unique event.

If you're interested in submitting a case study for the conference, please get in touch.

Take a look at last year's highlights:
Martin Barnes Awards 2023
The awards will be presented in a separate evening ceremony, also at One Great George Street from 7pm onwards. For more information on how to submit an application for an award click here. To book a space for the Martin Barnes Awards, please click here.
Morning session

Registration




Opening Remarks

Janet Young
Director General and Secretary, Institution of Civil Engineers




Keynote Presentation

Ir Ricky Lau
Permanent Secretary for Development (Works), The Government of the Hong Kong Special Administrative Region




The updated Construction Playbook and what it means to NEC

The new areas addressed in the updated version published in September 2022
How NEC complies with and achieves the aims of the playbook
A review of some of the new Guidance Notes published with the Playbook

Hadleigh Standen
Deputy Director, Strategic Partnering Programme, Cabinet Office

Shy Jackson
Partner, Bryan Cave Leighton Paisner




NEC: Updates and Developments

NEC developments for international and cross-industry application
NEC & Project 13: supporting frameworks and alliance arrangements
Review of Jan 2023 amendments

Dale Evans
Member, NEC4 Contract Board

Ian Heaphy
NEC4 Contract Board and Director, IN Construction Consulting




NEC Case Study - Sellafield

£7 billion, 20-year decommissioning programme at Europe's largest nuclear site
Runner up in the 2022 NEC Contract Innovation of the Year Award

Richard Lennard
Head of Client, Projects, Sellafield Ltd




Audience Q&A




Morning refreshments and networking




NEC in Australia (recording)

Collaborative contracting in Australia
Broad market shift and requirement

Peter Colacino
Infrastructure policy and strategy, Avista Strategy




NEC in South Africa: an update

NEC journey in South Africa
Driving collaboration and innovation
Looking to the future

Andrew Baird
Founder, ECS Associates

Mile Sofijanic
Managing Director, ECS Associates




NEC Case Study - SKA Observatory

The world's largest radio telescope observatory
70-plus NEC4 contracts allocated

Soraya Karlie
Senior Contract Specialist, SKA Observatory




Audience Q&A




Lunch and networking




Afternoon session

Workshop 1: Information Management of NEC DBO Contract

Practical aspects of information management and common data environment in DBOC projects
Proper handling of project information from planning to operation
Review and discussion of recent NEC examples
Information management by ChatGPT, or the like, for semantic search of Contract Data and records

Sponsored by: dRoW

Nicholas Lee
Chief Technology Officer, dRoW




Workshop 2: NEC and use of retention funds

Industry use of retentions
Purpose of retentions and potential pitfalls
Retentions and defects under NEC
Need for retentions and alternatives

Sponsored by: Causeway Technologies

Peter Higgins
Chair, NEC4 Contract Board

Steve Bratt
Group Chief Executive Officer, ECA

Claire King
Partner, Fenwick Elliott LLP

Andrew Croft
Partner, Beale Law




Workshop 3: Mock Dispute Avoidance Board

Presenters will play Senior Representatives and W3 Dispute Avoidance Board members
A pre-prepared scenario will be explained and conducted during session
Delegates will be invited to contribute and participate in the workshop and submit feedback

Sponsored by: Digital Beehive

Diane Dickson
Senior Quantity Surveyor & Doctoral Researcher, Schneider Electric

Veronica Flint-Williams
Commercial Assurance and Framework Management team, Environment Agency

Robert Gerrard
Secretary, NEC Users' Group

Shy Jackson
Partner, Bryan Cave Leighton Paisner

Alec Kowalski
NEC Project Manager, Mott MacDonald




Workshop 4: Practical tips when subcontracting with NEC

Subcontracts 101: The Methodology of preparing NEC subcontracts
Show me the Money: Drafting Payment terms in NEC Subcontracts
The Perils of Disallowed Costs: Common subcontract costs issues

Sponsored by Thinkproject

Tim Watkins
Associate Director, Gleeds Energy Limited

Richard Parker
Director, Gleeds Energy Limited

Charles Blamire-Brown
Partner, Pinsent Masons

Laura Tetlow
Legal Director, Pinsent Masons

Anne-Marie Friel
Partner, Pinsent Masons




Afternoon refreshments and networking




What does the future of collaborative contracting look like?

Speaker Panel Discussion

Chair: John Welch

Trevor Govender
MD, Pangea Professional Services

Veronica Flint-Williams
Commercial Assurance and Framework Management team, Environment Agency

Hadleigh Standen
Deputy Director, Strategic Partnering Programme, Cabinet Office

Peter Higgins
Chair, NEC4 Contract Board




Closing remarks




Close



Sponsor this event
In 2023, NEC will be celebrating its 30th anniversary with a yearly programme of events and content. Organisations are invited to to support this milestone event. Sponsorship opportunites include: 2023 UK & Hong Kong Conferences, 2023 NEC Awards and content throughout the year.
Why sponsor?
Grow your business and generate new leads
Increase your brand awareness and get in front of your target market
Reengage with key customers, meet new ones and gain a valuable insight into their requirements
Align your brand with best practice in industry
Stand out from your competitors and gain a competitive edge
Benefit from the networking and discover new industry trends through discussion opportunities
Be a part of the flagship NEC annual conference
Click here
to view our brochure for more information and quotes, or alternatively email us at
Crystal.Fan@neccontract.com
.
Partners
Supporters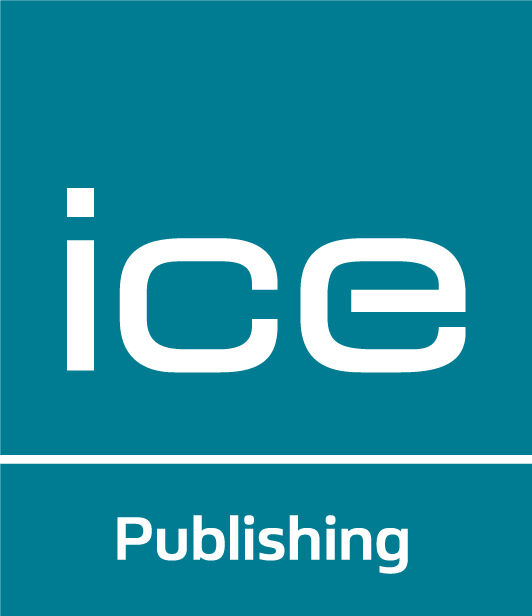 ICE Publishing
ICE Publishing is a leading provider of information for researchers and practitioners worldwide in the fields of civil and environmental engineering and materials science.
Visit website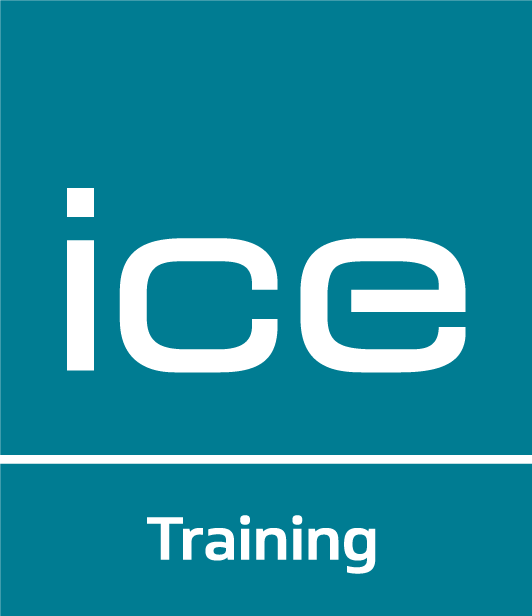 ICE Training
ICE Training offers engineering and construction training courses that satisfy knowledge requirements across the breadth of infrastructure, as well as training on skills such as business and project management.
Visit website
Event Speakers

Charles Blamire-Brown, Partner, Pinsent Masons
Charles is a construction and international arbitration partner at Pinsent Masons specialising in representing clients in complex dispute resolution procedures and providing strategic project support in connection with major infrastructure and energy projects. He has advised clients on some of the most iconic projects using the NEC form of contract including London 2012, East London Line, Crossrail, Thames Tideway Tunnel, Hinkley Point C and HS2. Outside of the UK he has advised clients on a range of major energy and infrastructure projects including roads, rail, airports, ports, power generation and supply (including nuclear, offshore wind, solar, hydro, power stations, waste-to-energy and pipelines), industrial plants, sports stadia, hotels and commercial premises in Europe, Africa, the Middle East, Asia and Central America with a particular focus on Central and Eastern Europe and CIS states. He is a Solicitor-Advocate with Higher Rights of Audience and is recognised by Who's Who Legal 2019 - 2022 as a Future Leader in the field of both construction law and arbitration.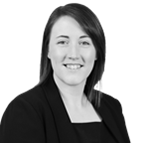 Laura Tetlow, Legal Director, Pinsent Masons
Laura is a legal director at international law firm Pinsent Masons. She specialises in advising upon the delivery of major energy and infrastructure projects in the UK and internationally, across a wide range of sectors including nuclear, rail, manufacturing, aviation and defence. She has particular expertise in establishing collaborative delivery models, incentivisation structures and supply chain risk management. Laura has extensive NEC contract experience having advised on a number of major NEC procurements and is a member of Pinsent Masons' NEC Hub initiative.

Anne-Marie Friel, Partner, Pinsent Masons
Anne-Marie is a partner in global law firm Pinsent Masons specialising in the delivery of major infrastructure projects (construction and civils). She is expert in NEC contracts, collaborative delivery models and construction joint ventures. Anne-Marie is widely known for her insight into cyber, data and technology issues in the built environment and currently leads the UK's national Digital Twin Hub legal and governance working group. She is a steering group member of the UK Net Zero Infrastructure Industry Coalition.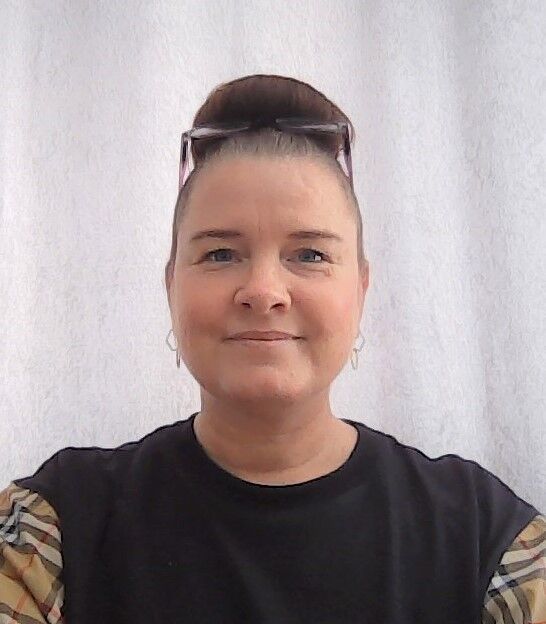 Diane Dickson, Senior Quantity Surveyor & Doctoral Researcher, Schneider Electric
With over 20 years as an M&E Quantity Surveyor and Commercial Management consultant, Diane has supported many businesses through their large technical projects. A fellow of the Chartered Institute of Arbitrators with an MSc in Construction Law and Dispute Resolution and a valued employee at Schneider Electric Ltd, where she provides pre-contract and post-contract advice, commercial leadership, and dispute resolution expertise. This work has led to her current academic research at Leeds Beckett University where she is a Doctoral Researcher investigating the legal and commercial risks of sustainable construction with the aim to develop a framework to manage those risks and contribute to avoiding disputes in the coming years.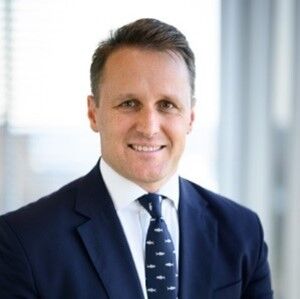 Peter Colacino, Infrastructure policy and strategy, Avista Strategy
Peter brings close to 20 years' experience from across a diversity of roles in government, the private sector, academic administration and industry.

He is an internationally recognised leader in infrastructure policy, most recently leading policy development and reform for the Australian Government's independent infrastructure advisor, Infrastructure Australia. Peter has led the development or authored more than 50 policy and planning documents including landmark reports, such as 2021 Australian Infrastructure Plan, 2019 and 2015 Australian Infrastructure Audits, and 2022 and 2021 Infrastructure Market Capacity Program.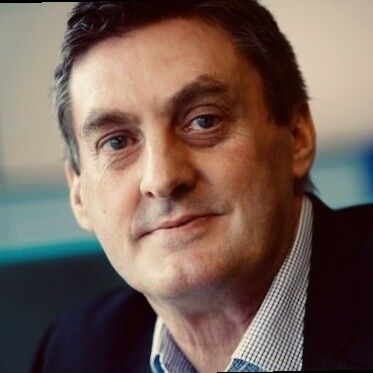 Dale Evans, Member, NEC4 Contract Board
Dales has extensive international experience in infrastructure delivery, asset management and change management within the infrastructure and construction sectors; leading new business strategies and implementing organisational and cultural change to deliver improved performance.

Currently NEC Contract Board member, and Chair of the Infrastructure Client Group (ICG), including Project 13: A New Delivery Model for Infrastructure.

Previously shaped and led the @one Alliance, successfully delivering a challenging investment programme through a ground-breaking collaboration with supply chain partners. Previously led industry work streams and publications on Alliancing Best Practice.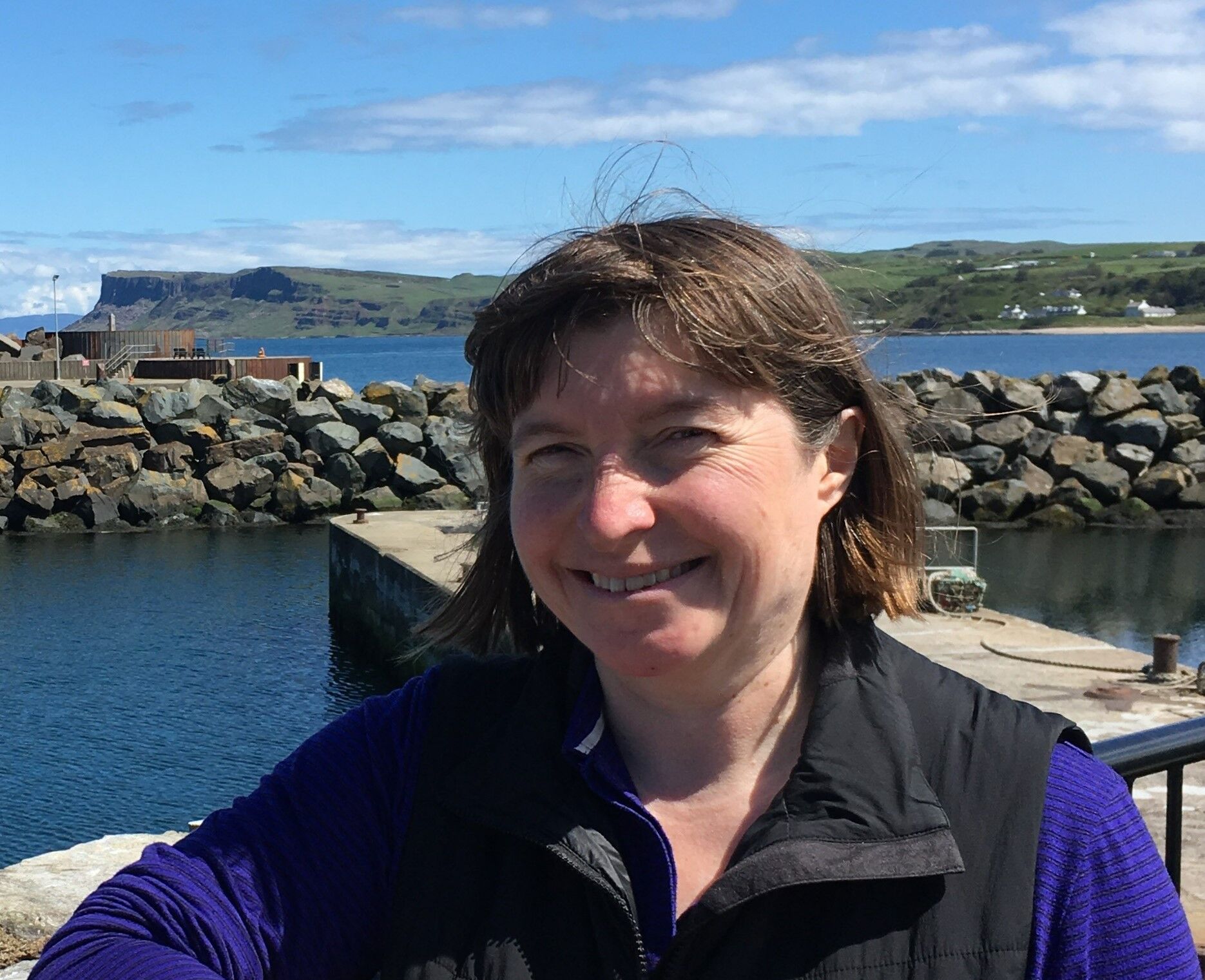 Veronica Flint-Williams , Commercial Assurance and Framework Management team, Environment Agency
Veronica as worked in the construction industry using NEC forms of contract from its draft version. She works in the Commercial Assurance and Framework Management team in the Environment Agency, and sets the standards and practice for our engagement with our construction delivery partners. She has a particular focus on commercial and contractual risk and acts for the Environment Agency to ensure that a balanced risk stance is taken to support successful project delivery through our Delivery Partners. Veronica is a civil engineer and brings this expertise to the infrastructure construction sector.

Veronica joined the Environment Agency in 2010. She had previously operated in the private sector for more than 20 years in the water industry and their consultants and contracting organisations. She is a Fellow of the Institution of Civil Engineer is committed to the development of the next generation of professionals.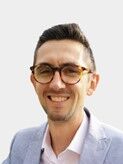 Hadleigh Standen, Deputy Director, Strategic Partnering Programme, Cabinet Office
Hadleigh is a Deputy Director in the Government Commercial Function within Cabinet Office, specifically working on strategic partnering in the built environment as part of Strategic Partnering Programme (SPP). The SPP is part of the Markets, Sourcing and Suppliers Team who's Sourcing Programme is responsible for the Construction Playbook which Hadleigh is involved in the development and implementation of.

Prior to joining the Civil Service Hadleigh worked in a number of commercial and operational roles across the built environment, specifically on FM and PFI projects delivering across Health, Education, Social Housing, and large Government contracts. Hadleigh is a Fellow of the Royal Institute of Chartered Surveyors and a Member of the Chartered Institute of Arbitrators.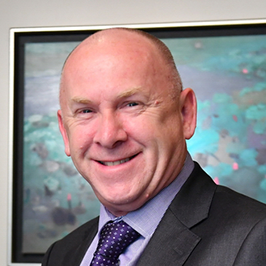 Robert Gerrard, Secretary, NEC Users' Group
Robert specialises in NEC contracts, both setting these up and successfully managing them. He has over 35 years' experience in contract management and carries out training and consultancy around the world. Robert is based in Hong Kong and works as a Senior Consultant for Thomas Telford Limited.

He is an examiner for the Institution of Civil Engineers Certificate in Law and Contract Management course and has also held the position of NEC Users' Group Secretary from 2006 to date. Robert was an NEC4 Contract Drafter and part of the NEC3 contracts working group.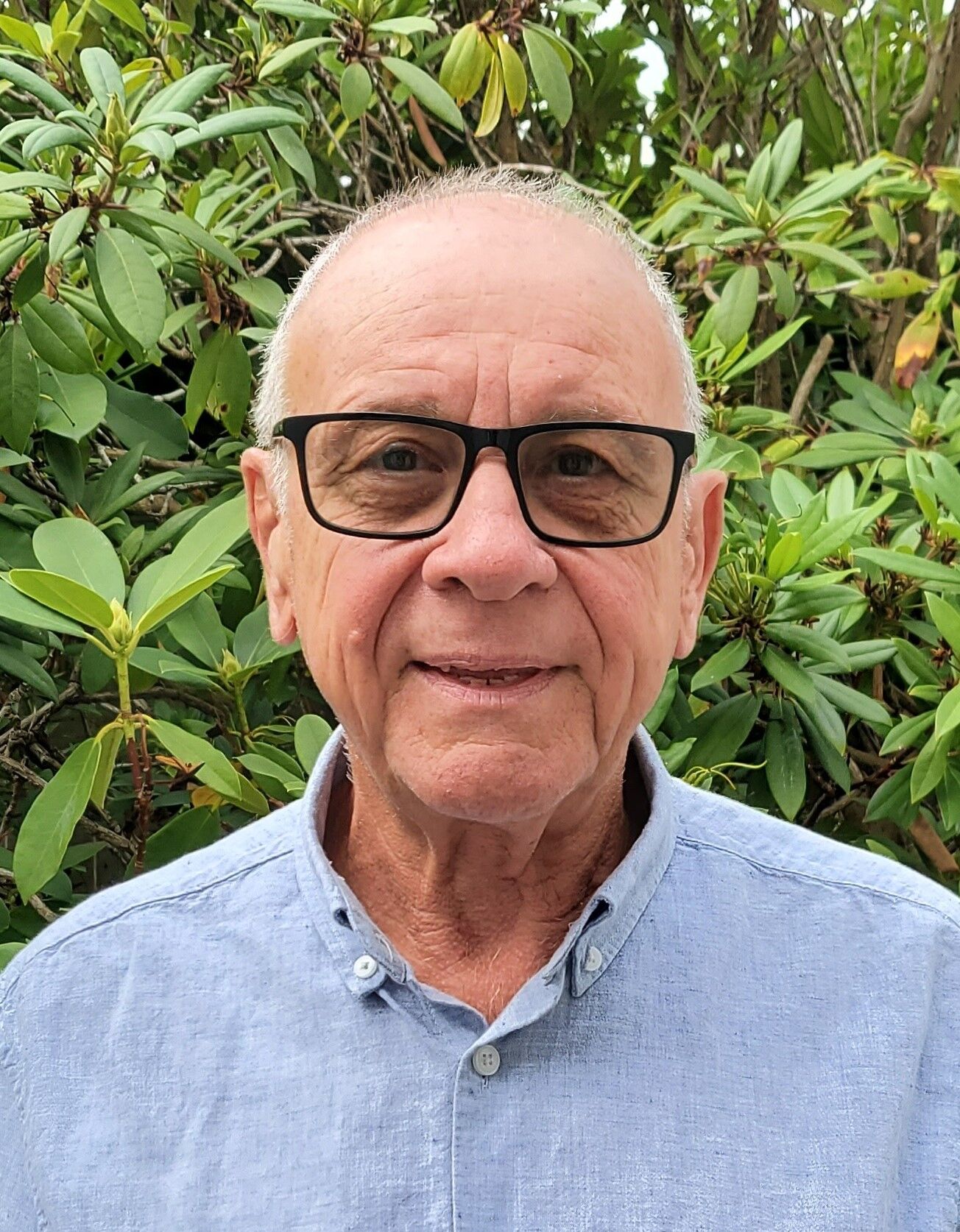 Peter Higgins, Chair, NEC4 Contract Board
Peter Higgins is a director of pdConsult. Before starting pdConsult in 2000, he was responsible for the worldwide civil engineering work of a major UK consultancy. He has a background in civil engineering, building and landscape.

Peter Higgins was Chairman of the New Engineering Contract NEC Panel for the Institution of Civil Engineers and now chairs the NEC4 Contract Board. He has been involved in the development and implementation of NEC contracts since the initial preparation of these contract forms, and has provided advice and training to many contract users.

Peter was a council member and subsequently was awarded honorary membership of the Society of Construction Law, and has served as a branch chairman of the Chartered Institute of Arbitrators and as chairman of the ICE Dispute Resolution Panel.

Ir Ricky Lau, Permanent Secretary for Development (Works), The Government of the Hong Kong Special Administrative Region
In October 2021, Ir Ricky Lau was appointed as the Permanent Secretary for Development (Works) to oversee public works policy and infrastructure Development.

Ir Lau was the Director of Civil Engineering and Development from October 2018 to October 2021, and was responsible for overseeing the strategic planning and the implementation of various reclamation, new development area and major infrastructure projects. He joined the Hong Kong Government in 1992 as an Assistant Engineer. Before joining the Civil Engineering and Development Department in 2015, he worked in the Highways Department and the Development Bureau.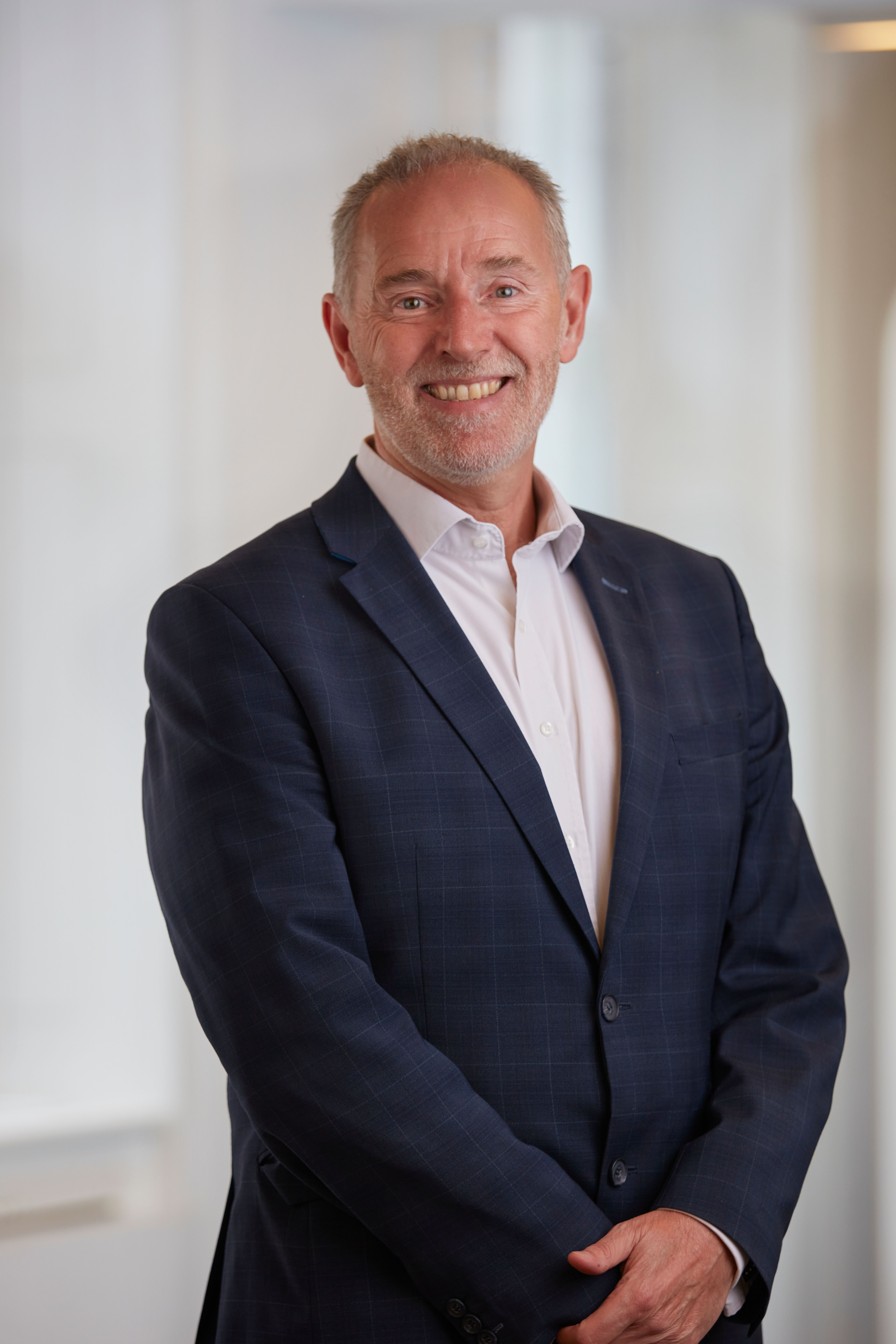 Steve Bratt, Group Chief Executive Officer, ECA
Steve has been the ECA Group Chief Executive Officer since October 2010. His career consists of senior positions, both executive and non-executive, centred around the building services and construction sectors. Steve is a Chartered Director and a Fellow of the Institute of Directors and was recognised by the Department of Trade and Industry (DTI) as one of Britain's top 200 businessmen in 2002 and 2003. He has extensive Non-Executive Chair and Director experience across many sectors including construction, property development and insurance. He is a Member of the CLC Taskforce and leads their Business Models workstream.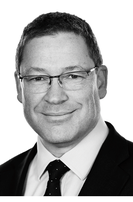 Shy Jackson, Partner, Bryan Cave Leighton Paisner
Shy is a partner at BCLP in London, specialising in complex construction and engineering projects in the UK and abroad. His practice covers advising on ongoing projects and acting in court proceedings, adjudication and arbitration as well as ADR. He is recognised for his expertise in Who's Who Legal: Construction 2022 where he is listed as a Thought Leader, as well as in Legal 500 and Chambers & Partners where he is referred to as "very knowledgeable and a safe pair of hands when it comes to construction litigation", "very able and approachable, with particularly sharp commercial acumen." and "He knows NEC contracts back to front. He is calm, methodical and gets to the right answer."

Shy is a member of the NEC Contract Board, a Fellow of the Chartered Institute of Arbitrators, a Fellow of the Institution of Civil Engineering Surveyors and an elected member of the Society of Construction Law Council. He writes regularly for industry publications, including the NEC Newsletter, contributes to construction law text books and is a Visiting Fellow at the Construction Law MSc course at King's College London and lectures at the Masters of Business Engineering course at the University of Stuttgart.

Richard Venerus, Founder, Venerus Advisory Partners
Richard has over 20 years of experience in commercial management in a diverse set of industries, including technology, financial services, transportation, construction and oil and gas. He is a qualified lawyer, certified in Construction Law and holds a MBA from the Schulich School of Business. Richard is professionally trained or certified in Project Management, Change Management, Construction Contract Administration, Adult Education, Mediation, Arbitration and ISO 44001- Collaborative Working.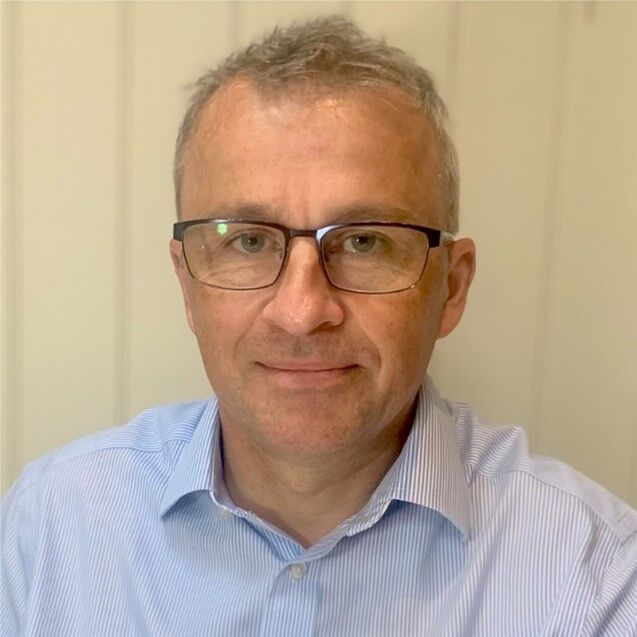 Matthew Garratt, Commercial Director, Costain
Matthew Garratt is a commercial director with Costain leading their transportation division. This covers Costain's activities in highways, rail, aviation, and central government advisory. The portfolio includes major projects and programmes including HS2, Smart Motorways, Heathrow airport, A30 redevelopment and Gatwick airport station. Prior to joining Costain Matthew was group commercial director for specialist engineering contractor NG Bailey, where he oversaw a broad range of projects and services. Matthew is a chartered surveyor and fellow of the chartered institute of arbitrators. He specialises in commercial strategy and dispute avoidance and providing advice on NEC contracts. He has been an NEC board member since 2005 (formerly NEC Panel) and part of the NEC4 drafting team.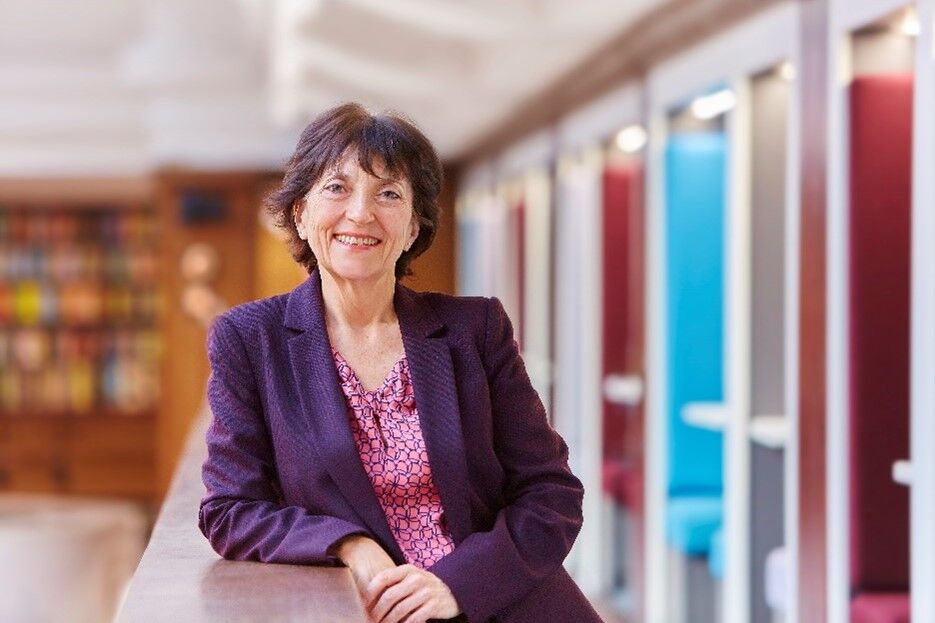 Janet Young, Director General and Secretary, Institution of Civil Engineers
Dr Janet Young joined the ICE as director general and secretary in January 2023. She has extensive experience in the built environment sector, having most recently worked in the Cabinet Office where she was head of the Government Property Profession, leading the profession and driving the agenda for the property and estates function.

She has also been global director of estates for the British Council, director of estates for the Ministry of Justice, and head of asset management in the Foreign and Commonwealth Office.

She is a Major Projects Leadership Academy graduate of the Saïd Business School, and a fellow of the Royal Institution of Chartered Surveyors. Her PhD, Towards Zero Energy Buildings, looked at the challenges and solutions for low carbon and energy developments.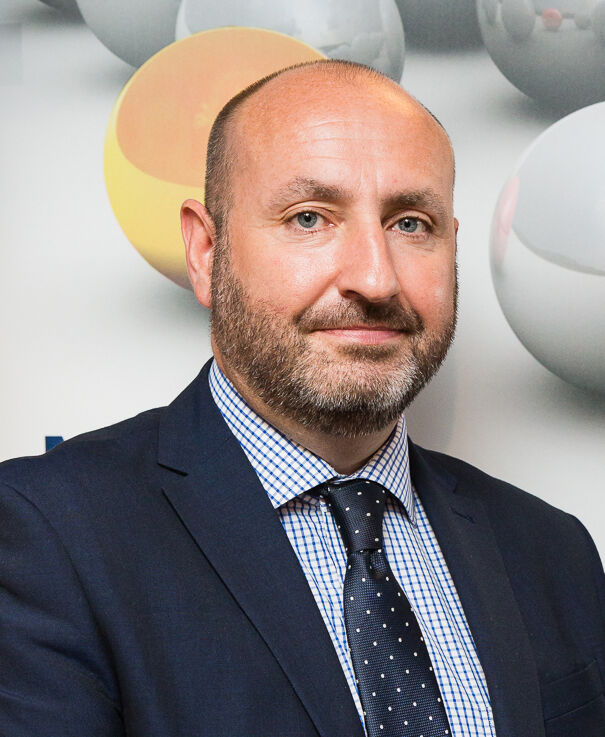 Ian Heaphy, NEC4 Contract Board and Director, IN Construction Consulting
Ian has over 30 years of experience in the construction industry, including aviation, oil & gas, rail, water, highways and building. He has worked with clients in the UK, Europe, Middle East, Far East, North America and Australia including government bodies, private sector employers and contractors.

Ian specialises in the development of innovative procurement strategies with particular expertise around partnering, alliancing and target cost contracts.

Ian is a member of the NEC4 Contract Board has been directly involved in drafting and shaping the fourth generation of NEC contracts.

In addition to his NEC and procurement work Ian also acts as adjudicator, dispute resolver and quantum Expert Witness.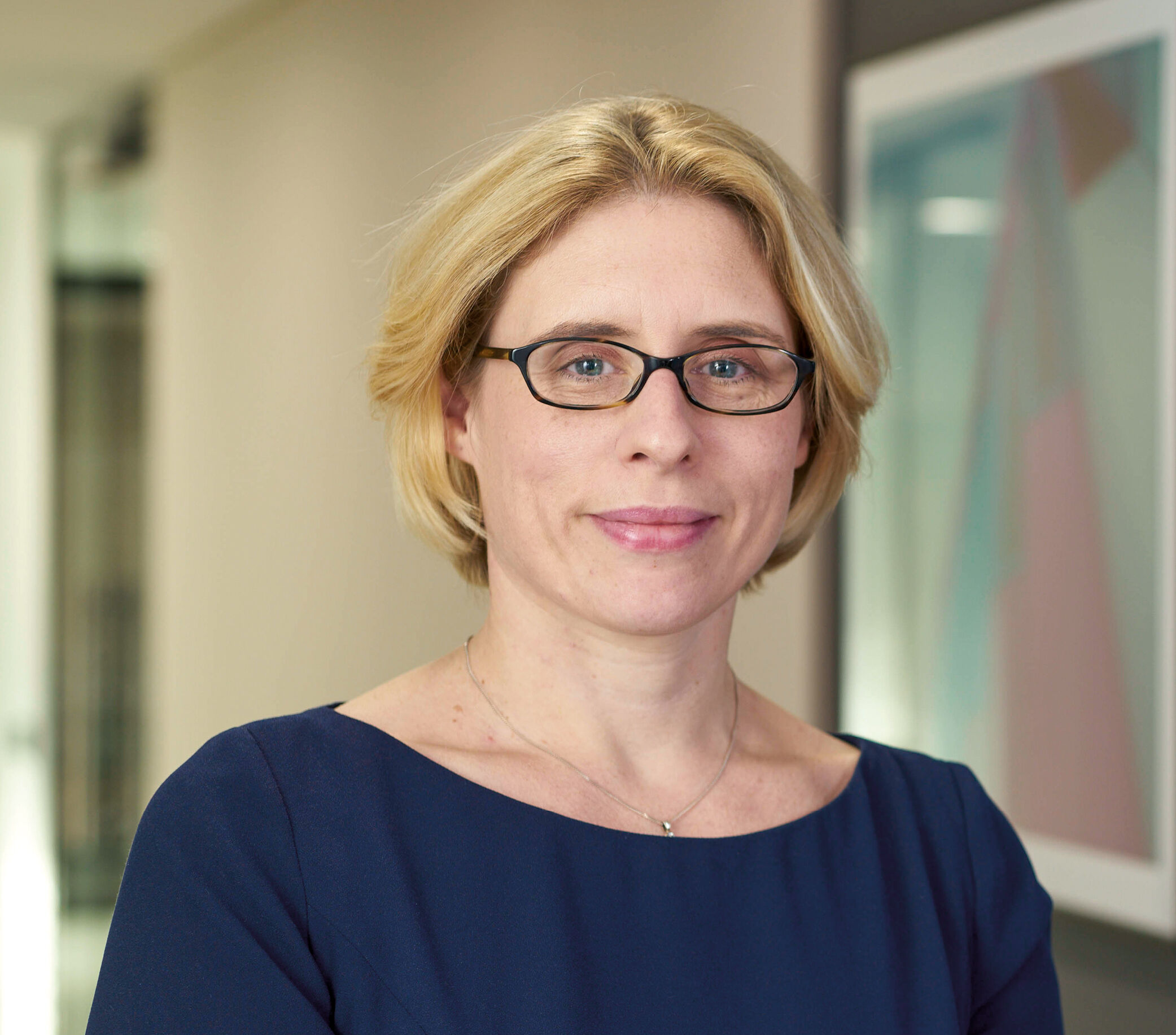 Claire King, Partner, Fenwick Elliott LLP
Claire is a partner of Fenwick Elliott LLP and a recommended lawyer in the Legal 500. She specialises in construction disputes and regularly advises on disputes arising under NEC contracts both during the project, and after, completion. She regularly writes on hot topics in construction law (including in relation to the NEC contracts). Claire is on the Committee of the Adjudication Society and sits on the Steering Committee for the joint study into adjudication practise in England and Wales between King's College and the Adjudication Society. The first year's report for this study is now available and provides a fascinating (and at times controversial) insight into adjudication practise as it currently stands in 2022.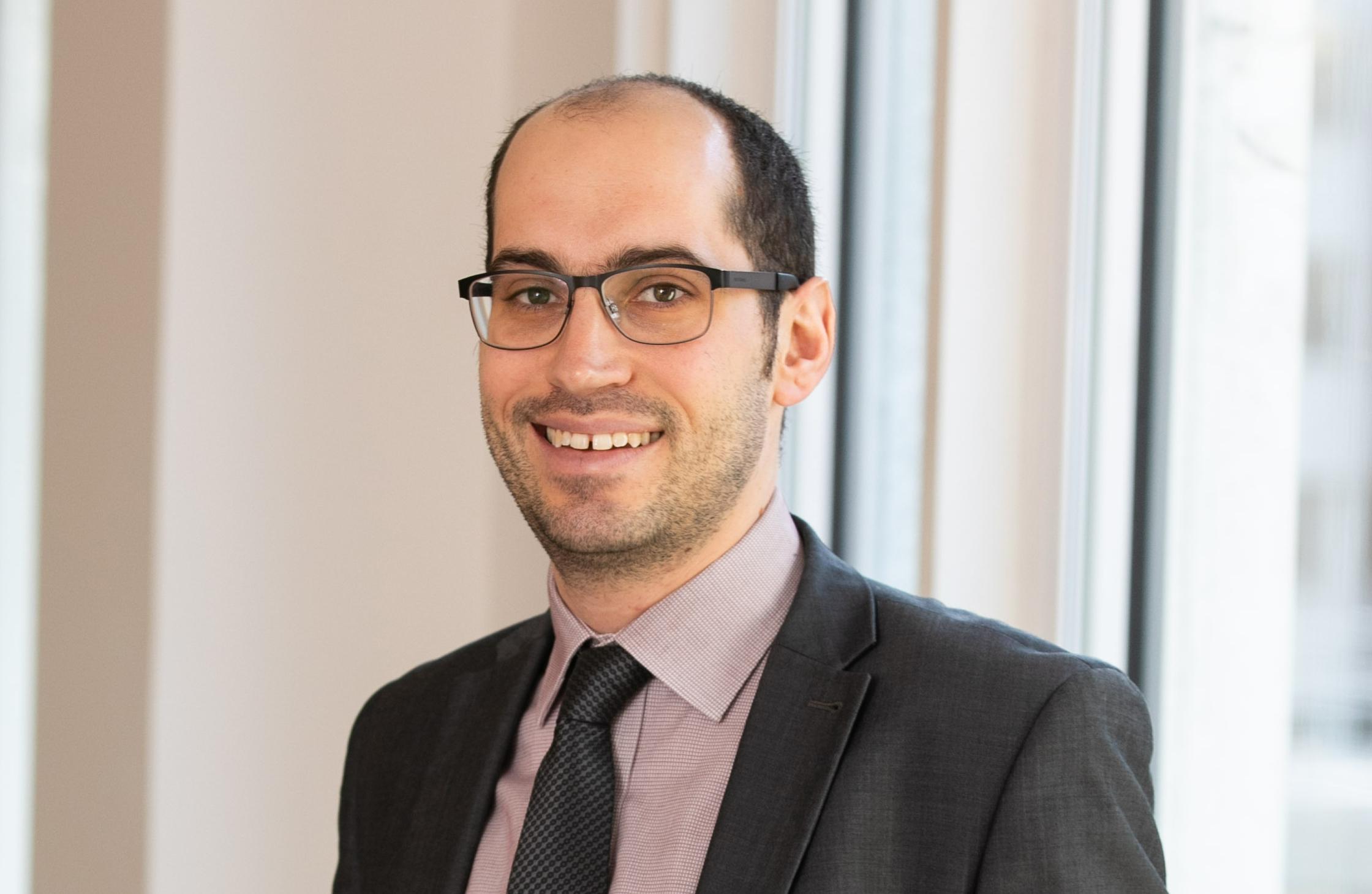 Andrew Croft, Partner, Beale Law
Andrew is a Partner in the Contracts and Projects Advisory Team.

Andrew advises those across the construction industry in relation to contractual and other legal issues arising on projects. Andrew has significant experience of advising on collaborative forms of contract such as alliancing and partnering.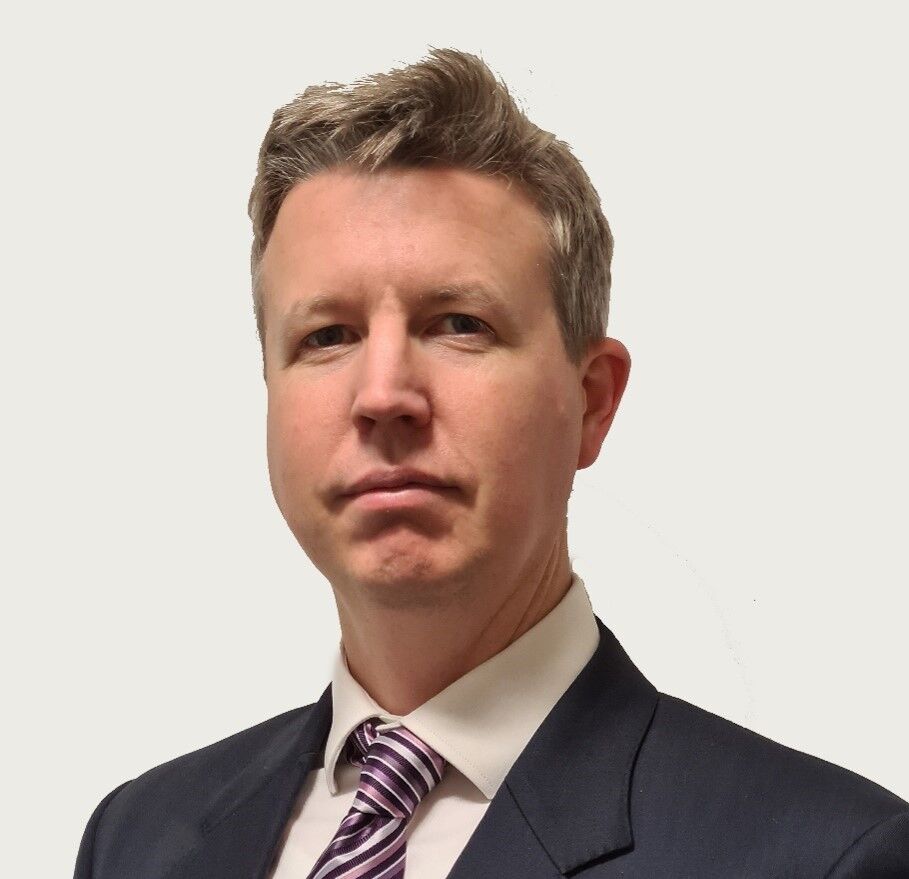 Alec Kowalski, NEC Project Manager, Mott MacDonald
Alec Kowalski BEng CEng MICE MSc MCIArb is a Chartered Civil Engineer specialising in NEC forms of contract. He has 21 years' industry experience and is a Senior Project Associate Manager at global design, development and management consultant, Mott MacDonald.