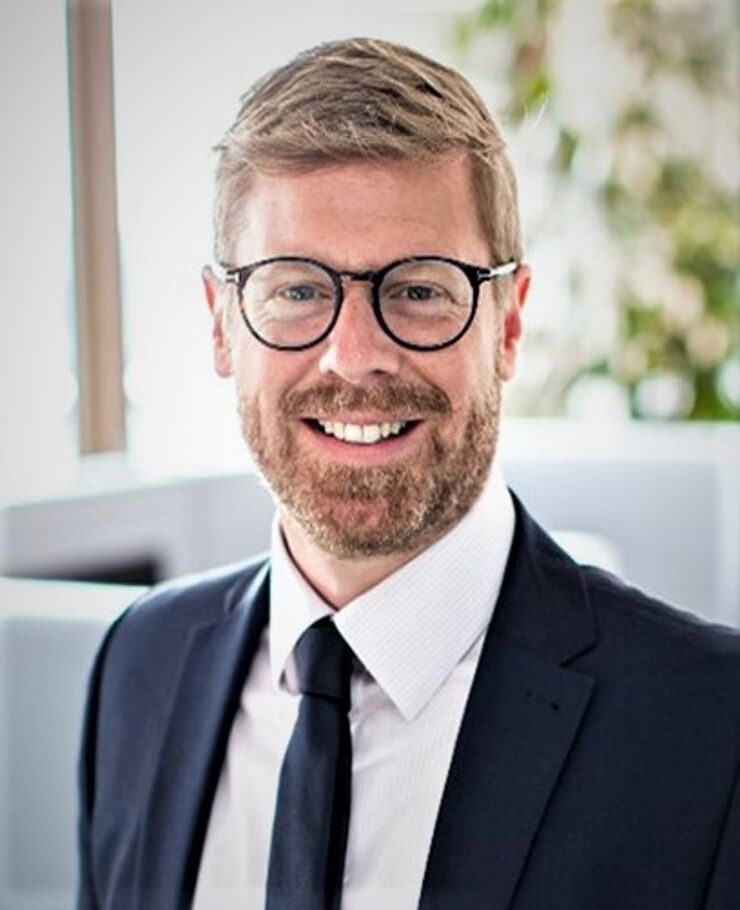 We are delighted to announce the appointment of John Welch, Deputy Director of Construction at Crown Commercial Service (CCS), as the new Chair of the NEC Users' Group. John Welch succeeded David Hancock, who announced at the annual conference in June this year that he would be stepping down after his great 3 year-tenure.

John remarked at the annual conference that he was very excited to be the new chair of the Users' Group and gave thanks to his predecessor for his work in helping to grow the Users' Group as a community and raise the profile of NEC across the world.

John has extensive experience in the construction industry and in different sectors including petro-chemical and nuclear. Prior to joining CCS, he was Head of Procurement at Cavendish (Babcock) Nuclear and was charged with transforming the procurement function. During his time there, he worked on major projects for clients such as EDF Energy on their existing stations, and Hinkley Point C, Sellafield & Magnox with their decommissioning programmes. Before joining Cavendish, he was at United Utilities leadng a team procuring their capital programme.

He is currently responsible for the strategic delivery of multi-billion-pound commercial agreements in CCS, supporting Government departments in delivering their construction programmes Aiming to achieve a fair balance between clients, contractors and subcontractors, he is at the forefront of promoting a collaborative working approach within the industry.

Outside of CCS, John has supported Dame Judith Hackitt and her Industry Safety Steering Group (ISSG) in support of implementing her recommendations following the Grenfell tragedy. He played a critical role in the production, and now implementation, of the Construction Playbook on behalf of Government, worked with the NEC on the development of the Government Boilerplate conditions and is a Government Construction Board Member as an advisor on construction procurement and trends in the industry. John is also a Fellow of the Royal Institute of Chartered Surveyors (RICS): an honoured class of membership awarded on the basis of individual achievement within the profession.

John will bring his expertise and strategic direction to increase NEC's growth and usage globally. Speaking of his appointment, John said: "NEC has already forged a reputation as the leading procurement contract provider to the construction industry, which gives me confidence in its ability to expand its reach globally and into new sectors."

"In the future, I want NEC to be synonymous with carbon reduction, and it's extremely reassuring to see that it's already heavily on the agenda industry wide."

Visit our NEC Users' Group page for more information.