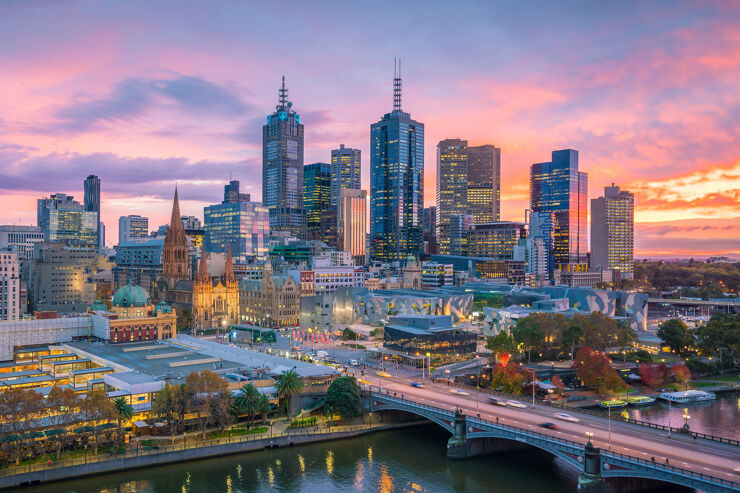 With the increasing adoption of NEC internationally, the second episode focused on collaborative contracting in Australia, looking at success of NEC with Sydney Water, the largest water utility in Australia, and Infrastructure Australia which highlighted the importance and value of collaborative contracting in its 2021.
Mark Simister, Head of Program Delivery at Sydney Water, gave an overview of Sydney Water's existing infrastructure assets and a summary of the plan of upgrading these over the next decades. Mark discussed their move to collaborative contracting to cope with the challenges of a significant increase in the demand on the infrastructure. 'We are taking significant steps to ensure our services are sustainable and resilient to climate change and contribute to circular economy… There is a demand on the current infrastructure… and these have got to grow to cope with the growing population… we need to find different ways of operating and working and that's why we moved to a new approach to collaborative contracting.'
In 2019, Sydney Water partnered with three different delivery consortia to provide a range of design, construction, maintenance, and facilities management services using a 10-year NEC4-based collaborative framework agreement. Mark elaborated the reasons why they transitioned from a transactional operating model to an enterprise-wide collaborative partner and procurement model called 'Partnering for Success'. He said their previous procurement arrangement was transactional rather than strategic, and the majority of the work was procured by project-by-project basis.

'We felt this was a transactional basement, caused it to be fragmented, quite reactive and needed an improvement to align with our core strategic fundamentals, for example we wanted to be looking at performing a thorough market assessment to attract the best solutions, and increase the focus on an end-to-end procurement model and processes, and develop new commercial approaches, we want to encourage a greater focus on partnering with our supply chain to ensure we can create optimal value for our customers.'
Peter Colacino, Chief of Policy and Research at Infrastructure Australia, then discussed the 2021 Australian Infrastructure AI Plan and said the plan was released at the time when the construction industry in Australia reached an all-time high of major project investments. He said the AI plan is 'a 15-year suite of reforms design to improve the performance of assets in the network across the four economic infrastructure sectors where we traditionally focus –water, energy, transport and telecom, and also across social infrastructure and waste, so it's the first time a national plan covered such a broad suite of infrastructure classes. We are also looking at some cross cutting themes around sustainability and resilience, place-based outcomes for people, the types of issues that are levelling up as well as broader perspectives on place, industry productivity and innovations.'
Sydney Water sets an example for the wider Australian infrastructure. Peter commented that other delivery organisations should look to Sydney Water for its exemplary approach to collaboration and embrace reform, though he noted that in Australia reform is very siloed but 'sectors such as the water industry and other social infrastructure are much more prepared to look internationally for best practice and across sectors to embrace reforms.'
The episode also touched on the common procurement practices in Australia and the barrier to the adoption of a more efficient contract system. Peter Colacino concluded that an internationally standard contract like NEC offers the opportunity to reduce barriers to enter an Australia market for an international firm. It also creates an opportunity for Australia to work with other markets: 'We need to break the mould and start to think about the best globally, and if Australia wants to be the global player in this sector, then we need to be on par with the global best practice.'
Listen to the episode trailer for a preview here.
All the podcast episodes are available for listening on our desktop community platform: www.community.neccontract.com, or through our NEC Community App which is free to download onto mobile devices at the Apple and Google stores.