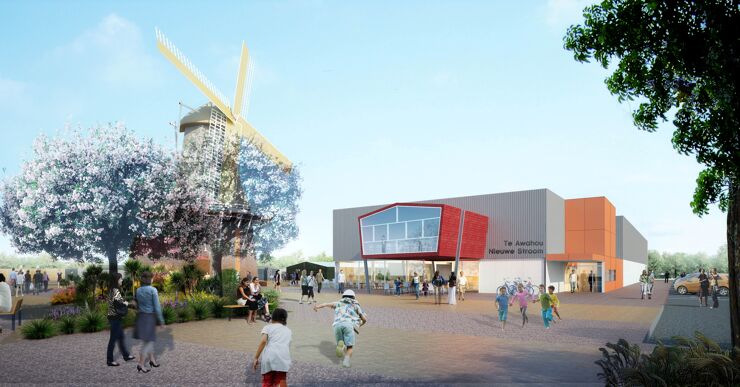 NEC continues to build on success in the Australasian region, having just been chosen for a high-profile multi-purpose community centre in Foxton on the west coast of New Zealand's north island.

Horowhenua District Council recently appointed local contractor Caldow Builders under an NEC3 Engineering and Construction Contract (ECC) Option D (target contract with bill of quantities) to deliver the NZ$8 million (£4.4 million) 'Te Awahou Nieuwe Stroom' project by June 2017.

Accredited ECC project manager Marc Palmer says NEC's strong cooperative principles and its tried and tested target cost provisions were central to the council's decision to select ECC. The contract also aligns with the community-driven project's aims to maximise collaboration between the key groups supporting it as well as harness the skills and capacity of the community.

Designed by Pete Bossley Architects, the 2400 m2 facility will feature Dutch and Maorimuseum spaces, an exhibition gallery, a cafe, meetings rooms, education facilities and a new library for Foxton.

It involves extensive remodelling an existing riverside warehouse structure, including inserting a new mezzanine floor, building new gallery space and installing extensive full height glazing.