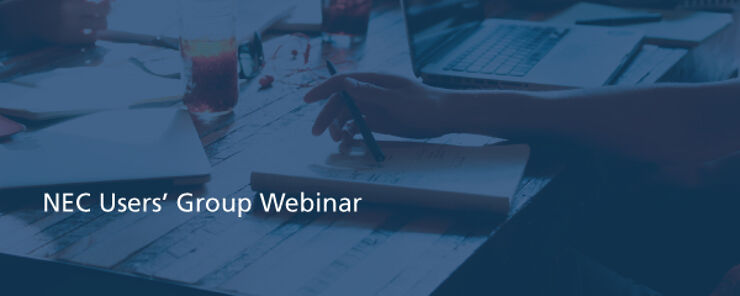 NEC experts Robert Gerrard and Tim Knee-Robinson go through the NEC4 Alliance Contract released last year. In this first webinar, they go through several items on the agenda such as:
NEC approach to alliancing
Structure of the Alliance Contract
Old and new terminology
Contract strategy
Are you part of the NEC Users' Group? The membership connects the Users' Group community and allows the NEC team to understand the immediate and important topics the community need assistance on.
Through the Users' Group, we can endeavour to ensure NEC practitioners around the world are supported and continue to provide the necessary resources our members need.
The next Users' Group Webinar is scheduled for 23 June 2020 on NEC4 Alliance Contract Part Two. Join today and start taking advantage now.