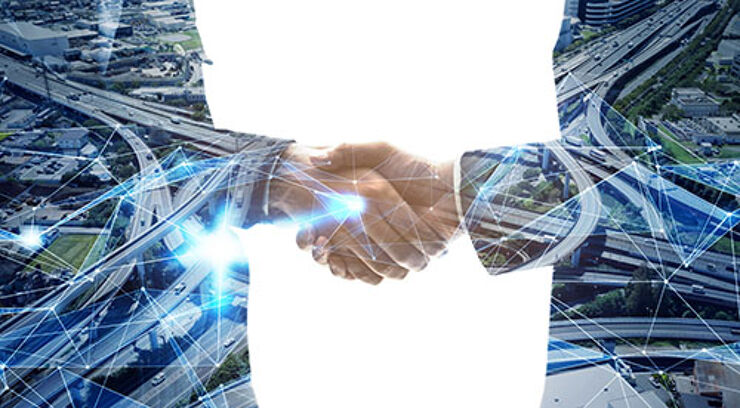 Building on the work of the UK government's recently updated Construction Playbook for public sector projects (HM Government, 2022), which I wrote about in my last editorial (Welch, 2023), a group of clients, contractors and consultants have produced a private-sector version.
Trust and Productivity – the Private Sector Construction Playbook was published in November by a Construction Productivity Taskforce (2022) working group led by Simon Gorski of Lendlease. The task force was set up in March 2022 by government sponsored charity Be the Business and includes NEC Users' Group members Mace, Skanska and Gardiner & Theobald. All key areas of the new playbook are directly relevant to NEC users operating in the private sector.
Promoting collaboration
The playbook sets out and encourages the private sector to deliver its projects from inception through to completion and operation in a more collaborative way. The aim is to boost productivity, quality and value and, in so doing, improve health, safety and wellbeing and reduce greenhouse gas emissions. These are all priorities and drivers for NEC users and are practically enabled by NEC contracts.
Specific guidance is provided on: setting up a project and defining success, understanding and apportioning risk, using modern methods of construction, defining a procurement strategy to create value, bid evaluation and awarding contracts, modern workplace requirements, creating a platform for change, measuring success and checking in, and transition to handover and effective aftercare.
Drivers for success
The playbook also sets out 10 drivers for project success, which NEC users should have as their foundations of best practice − and all are facilitated by NEC contracts. The drivers are: (1) form effective partnerships, (2) adopt portfolio and longer-term contracting, (3) take an outcome-based approach, (4) go beyond building information modelling and embed digital technologies, (5) involve the supply chain early, (6) benchmark objectives, (7) allocate risk fairly and appropriately, (8) pay fairly, (9) assess the economic and financial standing of suppliers, and (10) promote innovation and continuous improvement.
References
Construction Productivity Taskforce (2022) Trust and productivity: The private sector construction playbook, Be the Business, London, UK, www. bethebusiness.com/documents/298/5195_Construction_Brochure_SinglePgs.pdf
HM Government (2022) The Construction Playbook: Government guidance on sourcing and contracting public works projects and programmes, Version 1.1, Cabinet Office, https://www.gov.uk/government/publications/the construction-playbook
Welch J (2023) Introducing the refreshed version of The Construction Playbook, NEC Newsletter, 124:3.