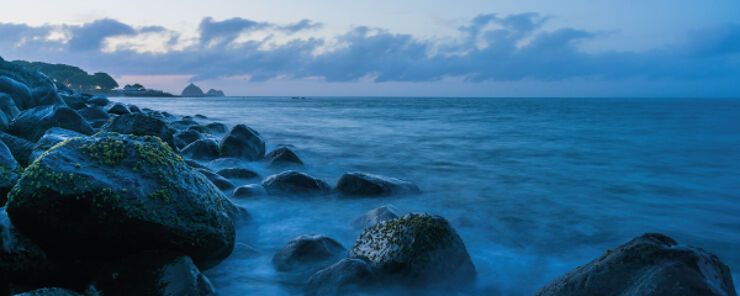 A district council in New Zealand has gradually increased its use of NEC works contracts over the past four years to reach nearly 90% of its total infrastructure spending. New Plymouth District Council in the country's north island first adopted NEC in 2016 for a seven-year infrastructure consultancy contract.
Projects manager Andrew Barron says the NEC3 Professional Services Contract option C (target contract with activity schedule) was initially chosen to engage Opus (now part of WSP) in June 2016 due to its promotion of collaboration and good project management.
'Since then we have rolled out a series of NEC3 Engineering and Construction Short Contracts (ECSC) for various low-risk works such as minor roadworks and building renewals. In 2018 we let our first Engineering and Construction Contract (ECC) for a more complex water mains upgrade, and decided to jump straight into the recently published NEC4 version. We have since let three more NEC4 ECC contracts, such that NEC-procured projects now account for nearly 90% of our annual NZ$50 million (£24 million) infrastructure spend'.
Consultancy contract
Barron says the consultancy contract has been a mutually beneficial collaborative relationship between two equal partners, with efficiency gains, improved value for money, enhanced quality outputs and a transformed and positive working relationship.
'One of the main advantages has been the ability for the consultant to increase resources to match the forward works programme. The long-term nature of the contract has also enabled time and effort to be put in from both parties to relationship development and continuous improvement.
'Six-monthly workshops are held and surveys sent to both client and consultancy staff who are involved in the contract on a day-to-day basis. The survey feedback is consistently positive, with high levels of satisfaction being received, but also with ideas on what improvements can be made.'
The only amendments to the standard PSC contact are clauses for the NZ Construction Contract Act 2002 (similar to option Y(UK)2) and a Z clause reflecting the council's regulatory functions.
Works contracts
One of the first NEC4 ECC contracts was for the first phase of water main renewals in the town of Inglewood. The NZ$2 million (£1 million) contract was let to Fulton Hogan in November 2018 using NEC4 ECC Option B (priced contract with bill of quantities) and was completed to client expectations in November 2019.
'We chose Option B for Inglewood as fixed-rate pricing based on bills of quantities is the most widely recognised payment mechanism for this type for work in New Zealand. We also used option X18 to limit the contractor's liability to the client – which is unique in New Zealand − to help build the contractor's trust.'
The initial contracts were followed in April 2019 by a 10-year NZ$155 million (£75 million) NEC4 Term Service Contract (TSC) option C let to Downer for road maintenance, minor road improvements and water main and sewer renewals – including the remaining renewals at Inglewood.
Finally work started in November 2019 on an NZ$13 million (£8 million) NEC4 ECC Option C contract – also let to Downer − for two new circular precast-concrete covered reservoirs with a combined capacity of 9000m3. 'On the Henwood Road and Mountain Road reservoirs contract we have also used option X22 for early contractor involvement, ensuring we get the best possible result,' says Barron. The works are due for completion by February 2021.