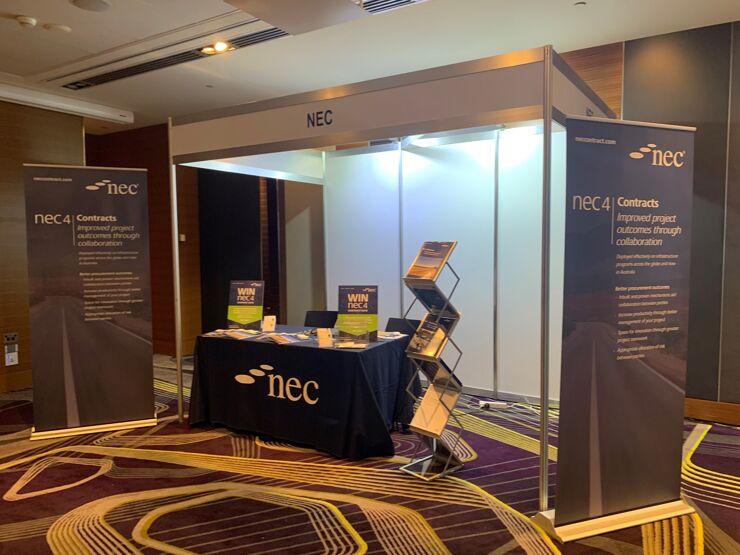 NEC is delighted to be participating in this year's OneConsult Conference which has officially opened in Sydney today. The two-day event (30-31 March) attracted a wide range of delegates including chief executive officers, general managers, decision makers from across the government and industry.
'Collaboration is the New Competition'
The first day of the programme featured insightful, informative sessions and talks from a variety of speakers on the theme of the conference: 'Collaboration is the New Competition'. Matt Colton, ICE Elected Member for Asia-Pacific, delivered a conference session explaining how the NEC4 collaborative contracts met the requirements for enhancing project outcomes as set out in the 2021 Australian Infrastructure Plan. NEC's major client, Sydney Water, who adopted NEC4 for its 10-year procurement programme, 'Partnering for Success' was also in attendance and gave a session on the topic, 'Curious Questions to Create Courageous Collaboration'.


Delegates will be able to learn about the NEC contracts, and the latest developments and initiatives in Australia from our exhibit and representatives at the conference. NEC has also produced new leaflets and whitepaper specifically for the region, which are available at the stand.
The 'Delivering Better Project Outcomes in Australia' leaflet contains a wealth of information about NEC history, its contract suite, its usage in the construction and procurement industry, and how the NEC suite of contracts can help the New South Wales government achieve its 10-point commitment to the construction sector.
The 'NEC in Australia: Case Studies' leaflet highlights successful NEC-procured projects across different sectors from water, infrastructure to telecommunications.
The whitepaper looks at how NEC4 contracts are 'shovel ready' to help bring much-needed reform to the Australian infrastructure sector and wider construction market.