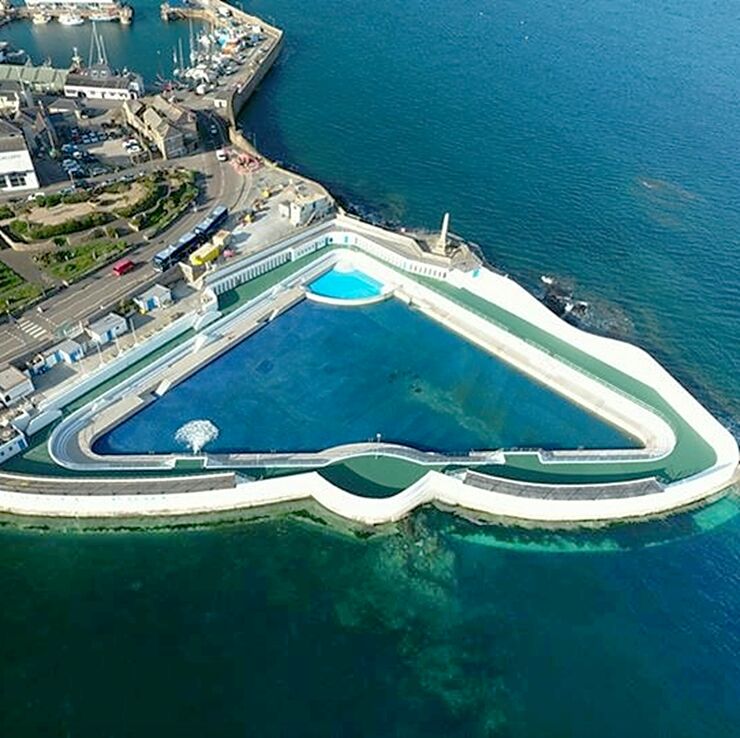 The Jubilee Pool restoration, in Penzance, Cornwall, has been voted winner of the ICE People's Choice Award 2017. The voting result was revealed at a ceremony at ICE's headquarters at One Great George Street, London.

The ICE People's Choice Award celebrates and recognises the best civil engineering projects around the UK – those that have made a positive impact on their local area and communities. Unlike other industry awards, the general public gets to vote for their favourite civil engineering projects.

The Jubilee Pool is the largest seawater swimming pool in the UK. Built in 1935, it has been extensively repaired and updated following a two-year NEC-procured restoration. Work started in January 2015 and the pool was completed on time in May 2016, with an official opening by Prince Charles in July 2016. Read full Jubilee Pool case study.

Voting took place via the ICE website. Find out more about the ICE People's Choice Award.
NEC-procured nominated projects

Out of the 12 nominees for the ICE People's Choice Award 2017, 7 used NEC Contracts to deliver recognised civil engineering projects from around the UK:
NEC Contracts have been used to deliver some high-profile projects in the UK, such as the Olympics 2012, Crossrail and HS2, and are now set to deliver the majority of Hinkley Point C and the UK Parliament renovation.