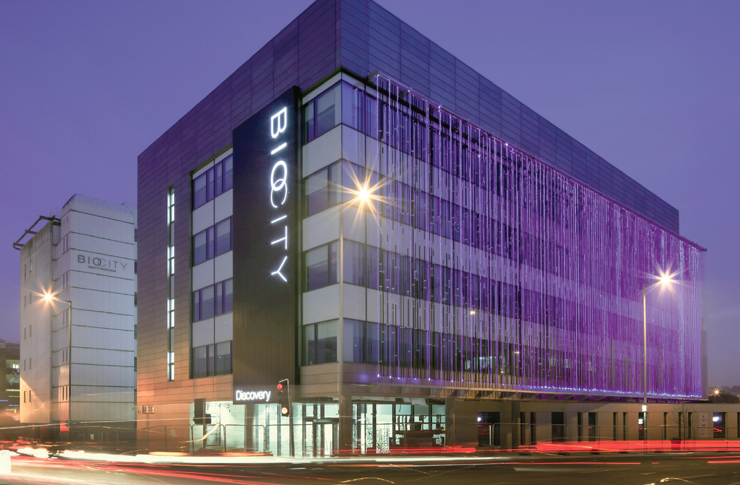 Scape Group, one of the UK's leading operators of public-sector construction frameworks, is tendering two new NEC4 frameworks worth up to £3.4 billion.

A tender notice will appear this month in the Official Journal of the European Union (OJEU) for a new four-year £2 billion national civil engineering and infrastructure framework. Preferred bidders for the two lots – one for Scotland and one for the rest of the UK – will be announced in October. Work under NEC4 contracts will start in January 2019 when the existing £1.5 billion framework contracted to Balfour Beatty expires.

Bids are already in for a NEC4-based £1.4 billion four-year regional construction framework covering the Midlands and eastern England. The winning bidders for the 12 geographical and value lots, were due to be announced last month, replacing a panel of 10 contractors on the existing £0.5 billion 'East Midlands Property Alliance' framework.
NEC4 ECC and ECSC

Work under both new frameworks will be let under NEC4 Engineering and Construction Contracts (ECC). They will use either ECC Option A (priced contract with activity schedule) or ECC Option C (target contract with activity schedule).

The NEC4 Engineering and Construction Short Contract (ECSC) will also be used for smaller, lower-risk contracts in the regional construction framework.

Founded in 2006 by six Midlands local authorities, Scape has always specified NEC contracts for its frameworks. Prior to the two new frameworks being let, the total value of its works frameworks – all of which specify NEC3 ECC Option A and C or NEC3 ESCS – was £10.5 billion.

In addition to Balfour Beatty, national works contractors are Leandlease, Wates, Willmott Dixon, Robertson Construction and Kier.
TSC and PSC frameworks

Scape also operates a £1.5 billion facilities management services framework based on the NEC3 Term Service Contract (TSC). This is currently contracted to Carrillion until April 2021.

In addition there is a £350 million built environment consultancy services framework based on the NEC3 Professional Services Contract (PSC). This is let to Perfect Circle, a joint venture of Aecom, Gleeds and Pick Everard, and expires in October 2020.

All main options of TSC and PSC are available in each case.
Wide public-sector client base

Across all Scape frameworks there are over 2000 NEC-procured projects underway for over 550 public sector bodies, with a further 320 organisations signed up to use them. Over the past 11 years over 12 000 NEC-procured projects and commissions have been completed for local authorities, government departments, universities, the NHS and emergency services.

According to civil and infrastructure framework manager Roger Steeper, 'By using NEC3 contracts with minimum Z clauses, our contractors have been able to deliver 95% of their projects on time, deliver 99% of them on budget and achieve an overall client satisfaction level of 90%.
'We look forward to even better results with NEC4.'