NEC Users' Group Conference 2022
UPDATE: All in-person tickets have now been allocated. Users can still attend the conference online by purchasing a virtual ticket.

The high-profile international event will feature presentations on how effective use of NEC contracts can deliver better, greener solutions that support net zero. It will also introduce the new NEC secondary option X29, which incentivises supply chains to support clients in their drive towards decarbonisation.
There will be a review of how NEC aligns with the UK government's Construction Playbook, including how its focus on whole-life costs can be achieved through option X21. Additionally, there will be examples and case studies of how NEC is being used to procure ever-more sustainable projects across the world, including the UK's New Hospital Programme.
IWFM will speak on how NEC can support the transition to the NEC4: Facilities Management Contract and introduce the new FM online forum designed to support FM users around the world. The morning session will conclude with a presentation by Peter Higgins, NEC4 Board Chair on what's next for NEC, including upcoming contract amendments, supporting new sectors and digitalisation.
The presentations will be followed by engaging and interactive workshop sessions in the afternoon*, providing practical advice on using NEC contracts for reducing emissions and early contractor involvement. The day concludes with the ever-popular annual awards, which have been renamed the Martin Barnes Awards in tribute to the 'father of NEC' who passed away in February this year.
As ever there will be many opportunities during and after the event to network with leading NEC clients, project managers, contractors, consultants and suppliers from around the world. If you use - or are considering using - NEC, you cannot afford to miss this unique event.
Background
Sustainability in construction is now a top priority. The built environment now accounts for nearly 40% of the world's greenhouse gas emissions and the United Nations Environment Programme says this must be cut in half by 2030 to reach net zero by 2050.
And it's no longer an option. For example, the UK government now requires all bidders for major contracts to publish clear and credible carbon reduction plans and, from April 2022, larger companies must disclose climate-related risks, including those relating to their supply chains.
'Investing in sustainable infrastructure' is therefore the theme of this year's NEC Users' Group Annual Conference, which makes a welcome return to Institution of Civil Engineers in One Great George Street London − though delegates also have the option to join online.

*users attending virtually will not be able access the workshop sessions due to their interactive nature.
AM

Registration




Introduction

Rudi Klein
President , NEC Users' Group




Keynote Address (delivered by pre-recorded presentation)

Key focus areas for ICG
Digitalisation and innovation
Government and industry working together

Mark Thurston
Chief Executive Officer, HS2 Ltd




NEC and the Construction Playbook

An introduction to the Construction Playbook and what it seeks to achieve
How NEC achieves the aims of the construction playbook
Specific areas to consider, such as risk allocation, conflict avoidance pledge, incentives and the use of frameworks

Shy Jackson
Partner, Construction Disputes




Introducing secondary Option X29 tackling climate change in construction

Background to the secondary Option and feedback from the consultation process
Overview of the Option
Guidance on how it is intended to operate

Ian Heaphy
NEC4 Contract Board and Director , IN Construction Consulting




Audience Q&A

*Keynote speaker to dial-in for speaker panel session



Networking




NEC FM Contract: A year on

NEC4 FM: the benefits
How to transition to FMC
Supporting the community: New online FM Forum

Chris Jeffers
Director and Head of Facility Management Advisory, Mott MacDonald




Public Procurement and Sustainability

Developing new sustainability standards
Incorporating digital technologies
Embracing collaborative working practices

Emma-Jane Houghton
Commercial Director, New Hospital Programme at Cabinet Office




NEC: What's Next?

Upcoming contract amendments
Supporting new sectors
Digitalisation

Peter Higgins
NEC4 Contract Board Chair and Director, pdConsult




Audience Q&A




Lunch



PM

Workshop: Bringing secondary Option X29 to life

Please note: users attending virtually will not be able access the workshop sessions due to their interactive nature.



Workshop: X22 – Early Contractor Involvement: a practical application

Please note: users attending virtually will not be able access the workshop sessions due to their interactive nature.



Networking




The Martin Barnes Awards




Closing remarks




Cocktail reception




Close





Sharpe Pritchard
A leading law firm for the public sector. Always at the forefront of innovation and modern practices. Constructive Solutions, Engineered for you.
Visit website

Thinkproject
Thinkproject turns intelligence from data and people into an indispensable asset. For owners, stakeholders, contractors and developers, the right levels of insight and expertise elevate projects to a higher level of sustainability and efficiency.
Since 2000, they have helped their customers deliver more than 75,000 projects, achieving the fastest payback period in the sector.
Visit website
Sponsor this event
The annual NEC conference features high profile government and industry speakers, technical workshops, the NEC awards and attracts an audience comprising of leading clients, contractors, and representatives from government departments / agencies, utilities, communications, nuclear sectors, and construction suppliers.
The event attracts roles such as Senior Procurement Managers, Commercial Manager and Directors, Contract Managers, Managing Directors, Head of Projects and C-Suite representatives.
If you are interested in sponsorship opportunities please email Cheryl.waterman@neccontract.com for further package information.

Download the sponsorship brochure here: NEC-Sponsorship-Opportunities-2022-v6
Please note NEC Users' Group members receive a 10% discount on packages.
Supporters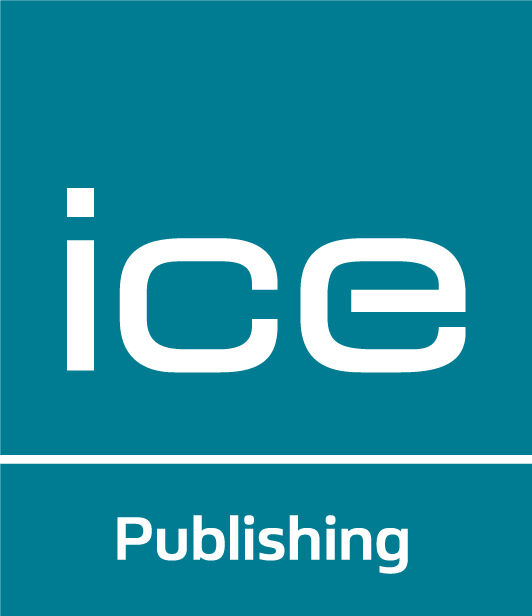 ICE Publishing
ICE Publishing is a leading provider of information for researchers and practitioners worldwide in the fields of civil and environmental engineering and materials science. Their journals, archives and books make up the most comprehensive civil engineering portfolio in the world, covering a range of civil engineering topics including working with NEC contracts.
Visit website
Event Speakers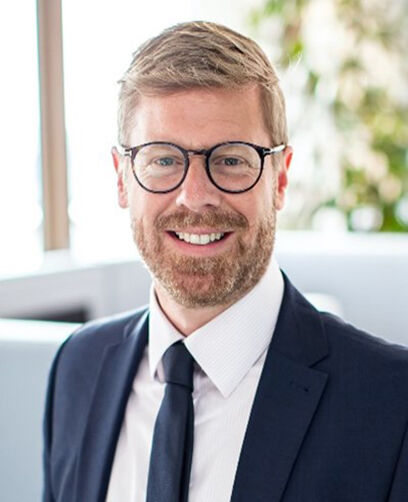 John Welch, Chair, NEC Users' Group
John has extensive experience in the construction industry and in different sectors including petro-chemical and nuclear. Prior to joining CCS, he was Head of Procurement at Cavendish (Babcock) Nuclear and was charged with transforming the procurement function. During his time there, he worked on major projects for clients such as EDF Energy on their existing stations, and Hinkley Point C, Sellafield & Magnox with their decommissioning programmes. Before joining Cavendish, he was at United Utilities leadng a team procuring their capital programme.

He is currently responsible for the strategic delivery of multi-billion-pound commercial agreements in CCS, supporting Government departments in delivering their construction programmes. Aiming to achieve a fair balance between clients, contractors and subcontractors, he is at the forefront of promoting a collaborative working approach within the industry.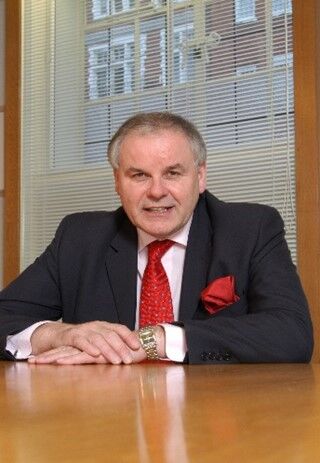 Rudi Klein, President , NEC Users' Group

For some 30 years Rudi Klein was CEO of the Specialist Engineering Contractors' Group until he stepped down at the beginning of 2021 to form his own legal consultancy. He became Users' Group chair in 2006 and thereafter became President.

Rudi is acknowledged as the driving force behind the changes that have been introduced over the years to improve payment performance in the UK construction industry. These have included the Construction Act and project bank accounts.

He has campaigned tirelessly for changes to the procurement process to facilitate collaborative working and project team integration. He was a member of the Strategic Forum chaired by Sir John Egan which published Accelerating Change, an agenda for efficient delivery through removing wasteful activities.

He helped draft the Construction Contracts Act in Ireland which was added to the Irish Statute Book in July 2013. He was a member of a European Commission working party drafting a harmonised code of contract law for the European Union.

He is Visiting Professor of Construction Law at the University of Northumbria and Visiting Law Lecturer at the University of Stuttgart. He is also the author of numerous legal articles in the construction press and in academic journals.

He is an Honorary Member of the Society of Construction Law and a Special Fellow of the Chartered Institute of Building.

In 2015 the Technology and Construction Court Solicitors' Association awarded him the Clare Edwards Award for his professional excellence and contribution in the field of construction law. In October 2016 Rudi was presented with a Lifetime Achievement Award by SELECT, the campaigning trade body for the electrotechnical industry in Scotland. The award recognises that, during more than 25 years in construction, Professor Klein has championed the interests of all specialists in the sector - particularly small and medium-sized firms involved in engineering-related disciplines.





Peter Higgins, NEC4 Contract Board Chair and Director, pdConsult
Peter Higgins is a director of pdConsult. Before starting pdConsult in 2000, he was responsible for the worldwide civil engineering work of a major UK consultancy. He has a background in civil engineering, building and landscape.



Peter Higgins was Chairman of the New Engineering Contract Panel for the Institution of Civil Engineers and now sits on their New Contract Board. He has been involved in the development and implementation of NEC contracts since the initial preparation of these contract forms, and has provided advice and training to many contract users.



Peter was a council member and subsequently was awarded honorary membership of the Society of Construction Law, and has served as a branch chairman of the Chartered Institute of Arbitrators and as chairman of the ICE Dispute Resolution Panel.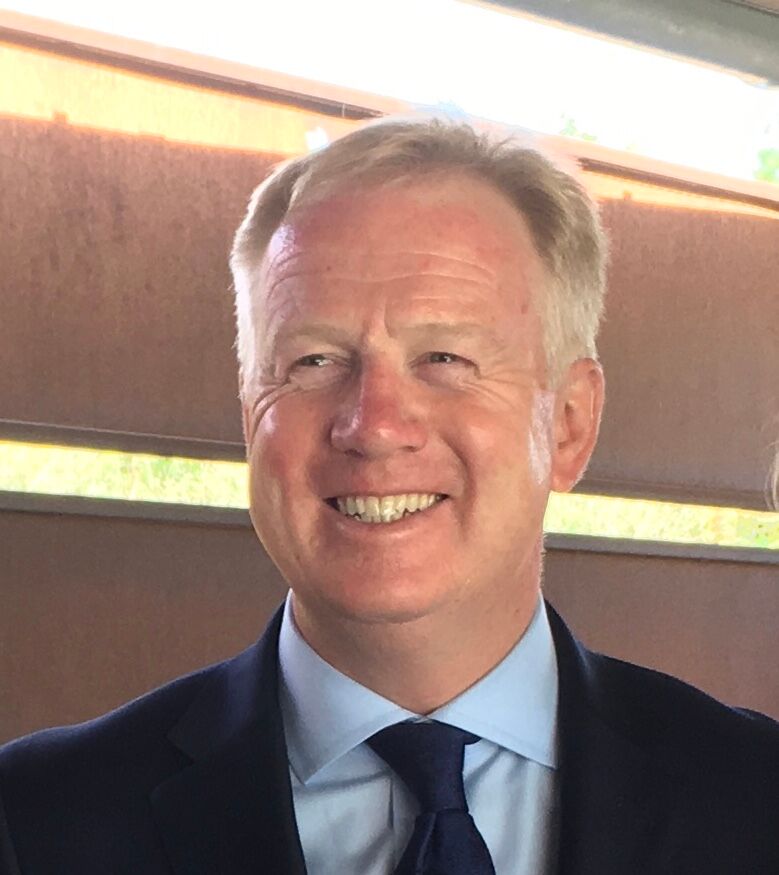 Mark Thurston, Chief Executive Officer, HS2 Ltd
As the CEO of High Speed Two (HS2) Ltd, Mark has the privilege and ultimate responsibility for leading the company that has been charged with delivering a new high- speed railway that will connect the major cities of the UK. The vision is for HS2 to be a catalyst for growth across Britain, become the backbone of Britain's rail network and contribute to a 'green' transport system that helps reduce carbon. It will better connect the country's major cities and economic hubs and help deliver a stronger, more balanced economy, better able to compete on the global stage. HS2 Ltd began operations in January 2009. The company currently employs around 2000 people, with its headquarters in Birmingham, and there are now some 20,000 people working on the project across the UK. Mark joined HS2 Ltd in March 2017; he has some 30 years' experience including leadership roles in engineering, project and programme management and business operations. Having worked for client, consulting and delivery organisations, Mark has a successful track record across a mix of major organisations and investment programmes and worked on both the London 2012 Olympics and Crossrail. He was previously the European MD of engineering and projects company CH2M. Mark started his career as a technician apprentice on the London Underground. He is a Visiting Professor at the Bartlett School of Sustainable Construction at UCL, an honorary fellow of the Association for Project Management and a fellow of the Institution of Civil Engineers. In 2019 he received an honorary doctorate of technology at the University of East London and in 2021 the same honour from Loughborough University.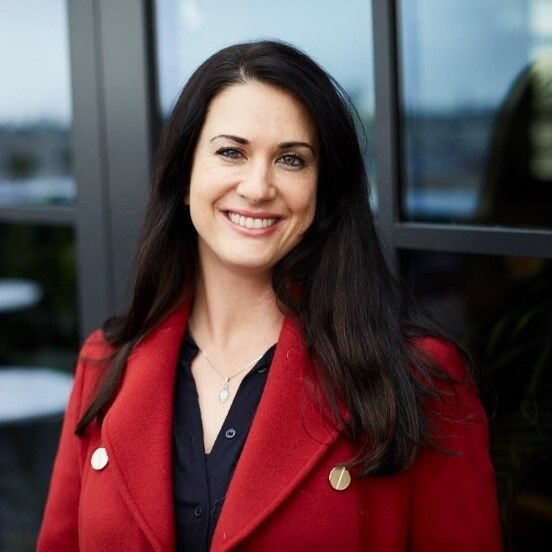 Emma-Jane Houghton, Commercial Director, New Hospital Programme at Cabinet Office
Emma-Jane is a highly experienced infrastructure specialist with a strong executive advisor background in major infrastructure projects. Her expertise is based on both coal-face delivery and Big 4 advisory. In the first half of her career she developed solid commercial skills in a range of pre and post contract delivery environments – highlights include her roles at Terminal 5, East London Line Extension, Thameslink and London 2012. Emma-Jane is a chartered quantity surveyor and her comprehensive delivery experience has enabled her to gain first-hand commercial experience across the end-to-end construction supply chain. It was this mix of roles, and the very different delivery environments within which she operated, that sparked a deep interest for Emma-Jane regarding the link between commercial 'ethos' and the resulting performance of project teams and their extended supply chains. In the second half of her career in consulting Emma-Jane specialised in this area. Specifically, she developed core expertise in the creation and optimisation of collaborative structures including partnerships, alliances and joint ventures. Highlights include designing complex commercial models for rail alliances of multi-parties, advising boards across a range of sectors on collaborative procurement models – particularly the merits of procuring for value instead of lowest capex cost - and working with infrastructure organisations to build high performing integrated delivery teams.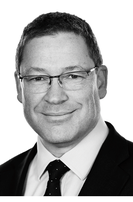 Shy Jackson, Partner, Construction Disputes
Shy is a partner in the BCLP construction disputes team in London, specialising in complex construction and engineering projects in the UK and abroad. His practice covers acting in court proceedings, adjudication and arbitration as well as ADR. He is recognised for his expertise in Who's Who Legal: Construction 2020 where he is listed as a Thought Leader, as well as in Legal 500 and Chambers & Partners where he is referred to as "very knowledgeable and a safe pair of hands when it comes to construction litigation", "very able and approachable, with particularly sharp commercial acumen." and "He knows NEC contracts back to front. He is calm, methodical and gets to the right answer."

Shy is a Fellow of the Chartered Institute of Arbitrators, a Fellow of the Institution of Civil Engineering Surveyors and an elected member of the Society of Construction Law Council. He writes regularly for industry publications, including the NEC Newsletter, contributes to construction law text books and is a visiting lecturer at the Construction Law MSc course at King's College London and the Masters of Business Engineering course at the University of Stuttgart.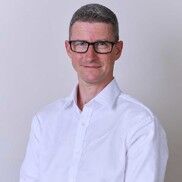 Chris Jeffers, Director and Head of Facility Management Advisory, Mott MacDonald
With more than 20 years' experience in the property and FM sectors, Chris is currently Director and Head of Facility Management Advisory in Mott MacDonald Limited's BSE Division.

His specialities include FM strategy, procurement and contract management, service improvement initiatives, BIM for FM, and delivering sustainable workspace and property service solutions for a wide range of built facilities in the UK and overseas.

Chris is a Fellow of IWFM and RICS, permanent member of the IWFM Life Safety Working Group, past chair of the IWFM Procurement Special Interest Group and regularly contributes to a number of industry bodies and initiatives.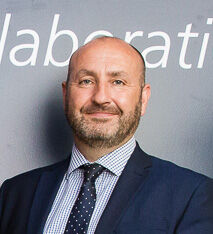 Ian Heaphy, NEC4 Contract Board and Director , IN Construction Consulting
Ian has over 25 years of experience in the construction industry, including aviation, oil & gas, rail, water, highways and building. He has worked with clients in the UK, Europe, Middle East, Far East, North America and Australia including government bodies, private sector employers and contractors. Ian specialises in the development of innovative procurement strategies with particular expertise around partnering, alliancing and target cost contracts.

Ian is a member of the NEC4 Contract Board has been directly involved in drafting and shaping the fourth generation of NEC contract and lead the drafting of the new secondary Option on climate change.

Ian regularly facilitates workshops and delivers training in contract forms and procurement & contract strategies. In addition to his NEC and procurement work Ian also acts as adjudicator, dispute resolver and quantum Expert Witness.