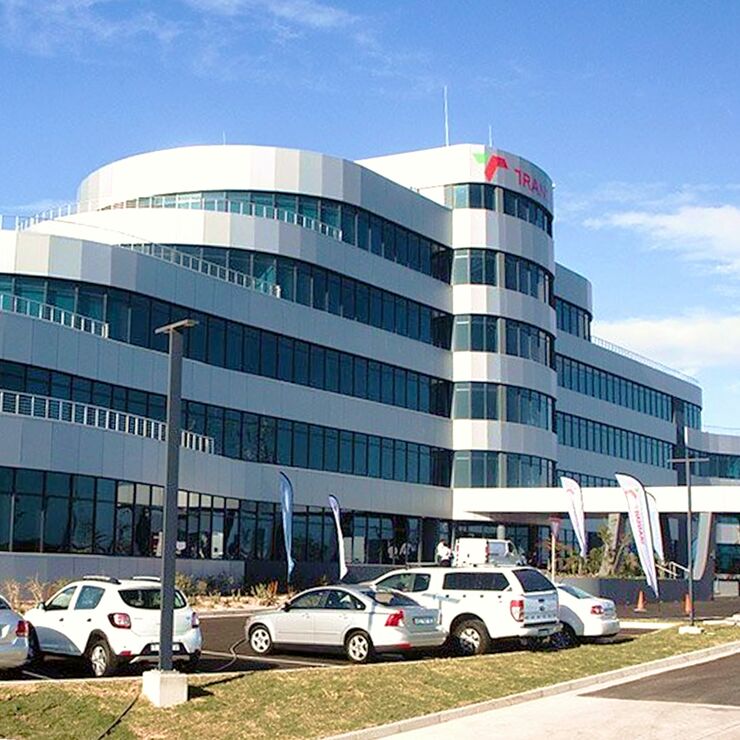 State-owned freight and logistics company Transnet is responsible for all state-run ports, railways and pipelines in South Africa. It recently completed a major upgrade of its three main Eastern Cape ports using NEC contracts.
The R3.5 billion (£200 million) upgrade and expansion of port infrastructure at East London, Port of Ngqura and Port Elizabeth was awarded in 2012 on an engineering, procurement and construction management (EPCM) basis to ECI, a joint venture of Mott MacDonald, LDM and SFC.
ECI was retained under an NEC3 Professional Service Contract (PSC). It procured the work packages through a variety of NEC contracts, including the PSC, the NEC3 Engineering and Construction Contract (ECC) Option A (priced contract with activity schedule) and Option B (priced contract with bill of quantities) and the NEC3 Supply Contract (SC).
The project included deepening of existing basins to accommodate larger vessels, new foreshore rock revetments to prevent further erosion by the sea, and a vacuum-based automated mooring system (a first for South Africa) for faster vessel turnaround time.
At the Port of Ngqura a state-of-the-art six-storey administration building was designed and built to accommodate port operations. The R260 million (£15 million) building provides 10,000m2 of floor space for offices, meeting rooms, training rooms, a gymnasium and canteen, and features rainwater harvesting and solar panels.
Embracing Partnership
Transnet is a major long-standing user of NEC contracts. Like other public-sector NEC users in South Africa, it embraces the concept of partnership and encourages designers, contractors and project managers to work together, with NEC serving as a powerful management tool and legal framework for successful delivery.
Mott MacDonald procurement lead Jaco Uys says, 'The majority of packages were contracted using the NEC3 suite of contracts due to their unique characteristics. They stimulate good management of the relationship between two parties to the contract; they can be used in a wide variety of commercial situations, for a wide variety of types of work in any location; and they are clear, simple and written in plain English using language and a structure which is straightforward and easily understood.'
Transnet and HMG (a joint venture between Hatch, Mott MacDonald and Goba) had previously worked together to deliver over 80 projects using NEC contracts between 2006 and 2013 on a R65 billion (£3.7 billion) capital expansion programme. This included major port works at Richards Bay, Durban, Cape Town and Saldanha as well as upgrading the 860 km freight railway between Sishen iron-ore mine and Saldanha.
Ensuring Collaboration
Uys says the methods and benefits of NEC training undertaken during the capital expansion programme were carried forward into the Eastern Cape works to ensure alignment and collaboration of all project teams across the programme.
'Procurement project teams took turns to visit their respective project sites on the programme to learn and experience how NEC is applied and practiced. During the visits the procurement teams collaborated to brainstorm NEC issues, providing advice, solutions and lessons learnt.'
He says a key element for successful procurement, administration and contract management was the development of templates for use by both the contractor and client. 'These provide a clear understanding of the type of communication to use as well as saving time. They included standard forms for NEC early warning notifications, project manager's instructions, supervisor's communication, delegations, completion certificates, take-over certificates, payment certificates, notification of defects, task orders for professional services, risk registers and compensation event registers.'
Uys concludes, 'Overall, the collaboration and alignment achieved between cross-functional disciplines, the provision of continuous training and mentoring of subordinates, and the development of templates for clear communication all worked well, helping to ensure the programme was delivered on time and within budget.'
Benefits of Using NEC
NEC is very strong on the use of a programme, setting clear processes and timescales for its submission, updating and acceptance by the employer's project manager.
NEC provides a simple and clear process for both parties to notify risks by means of early warnings, enabling them to be mitigated before they occur.
NEC has clear rules for assessing and agreeing time and cost impacts, clear timescales for quotations and acceptance and sanctions on each side for non-compliance with those timescales. The emphasis is to finalise changes now rather than later.
NEC contracts are flexible and support all types of contracts in the procurement environment ranging from construction, professional services, normal services, supply and subcontracts.