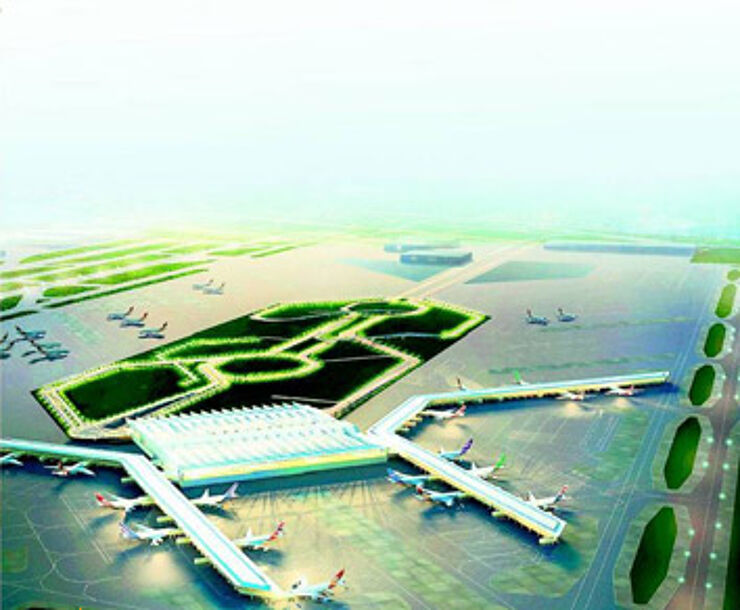 The new Terminal 3 at Indira Gandhi International Airport south west of New Delhi in India is the eighth largest in the world, with a floor area of over 500,000m2 and capacity of 34 million passengers a year.
Delhi International Airport (P) Limited, an international public-private partnership led by the GMR Group, engaged the Engineering Construction & Contracts Division of Larsen & Toubro Ltd as main contractor for the terminal and associated new runway and aprons under a custom engineering, procurement and construction form.
However, all significant consultant and works packages including provision of airport rescue and fire fighting vehicles were let under the NEC3 Professional Services Contract and NEC3 Engineering and Construction Subcontract (ECS) respectively.
In addition, separate system operation and maintenance contracts were tendered for the employer using the NEC3 Term Service Contract. The employer also procured additional related works directly using an adapted version of the ECS
Massive Work Programme
The new 500,000m2 terminal building is on nine levels and features two 1.2km long piers. There are 78 passenger boarding bridges at 48 contact stands, including three stands with triple bridges suitable for A380 or similar-sized aircraft.
New aprons were built totalling 620,000m2, linking to a new 4.4km long runway which opened in 2008. Other works included a 100-room transit hotel, over 20,000m2 of retail space, a seven-level car park for 4300 cars and a 10 million litres per day sewage treatment plant.
The major development plan was created by HOK working in consultation with Mott MacDonald.
Benefits of using NEC
NEC3 is a neutral and fully-integrated family of contracts, well-proven in multiple jurisdictions around the globe, making the family an ideal choice for this wide-ranging project with most subcontractors and consultants headquartered outside India.
All NEC3 forms are written for international use so no customisation was necessary for use within India.
NEC3 forms accommodate the full range of civil, structural, finishes and systems work, and any required division of design responsibilities, and include all common payment structures and risk allocations.