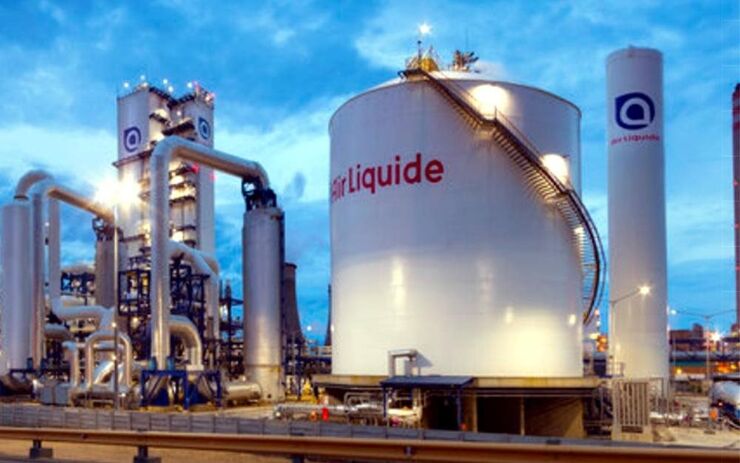 Oxygen Train 17 at international chemical and energy company Sasol's Secunda operations in Mpumalanga, South Africa is the largest oxygen production unit in the world. Producing 5000 t per day, Air Liquide's giant air separation unit was integrated into Sasol's synthetic fuel and chemical manufacturing operations using 20 NEC contracts.

Sasol's Group Technology division let the main engineering, procurement and construction (EPC) contract for R1.1 billion (£60 million) 'outside battery limits' integration work to Fluor in November 2016. The contractor was initially engaged under an NEC3 Professional Services Contract Option E (time-based contract) for design development and then under an NEC3 Engineering and Construction Contract (ECC) Option A (priced contract with activity schedule) for the main works.

A total of 19 other contract packages were let during the project under ECC Options A and B (priced contract with bill of quantities). The project involved integrating Oxygen Train 17's product streams – including high-pressure oxygen, high- and low-pressure nitrogen and dry air – with live operations on site. In addition to installing 16 500 m of modular pipework and carrying out 589 m of site welding, the project included electrical supply and associated infrastructure and utility upgrades.

The new €200 million (£175 million) unit, which Air Liquide supplied on a build–own–operate basis – a first for Sasol, was commissioned in January 2018.
Streamlining engagement
Sasol has used NEC contracts since the mid-1990s and now uses the NEC3 suite for all its chemical, oil and gas project in southern Africa. Abdullah Gamieldien, principal contract management specialist, says, 'NEC provides Sasol with a standardised contract approach which streamlines the engagement between contractor and employer. It also allows for flexibility of contracting with different formats for different types of scope and pricing options'.

He says the main ECC Option A contract with Fluor included several secondary options in the form of X and Z clauses. 'The sectional completion dates identified in the contract were aligned with the milestone deliverables that were agreed with Air Liquide. There was full integration between project requirements and contractual actions.'

According to Gamieldien, the decision to use ECC Option A was based on the apportionment of risk logic. 'The contractor was in the best position to manage risk related to scope or quantity increases during construction. The contract had multiple sectional completion dates and key dates to facilitate alignment with the inside battery limits delivery. Incentives for early completion of sections of the work were included in the contract to drive alignment with the inner battery limits delivery.'
Proactive approach
He says a proactive management approach was adopted throughout the 16 month work programme. 'This necessitated regular meetings to work through NEC early warnings, compensation events as well as the maintenance of associated registers. This kept the team engaged and up to date with contractual deliverables.'

Gamieldien says the methodology of only using defined cost in determination of the cost impact of NEC compensation events and not utilising alternative methods of pricing helped to streamline the assessment of compensation events.

He adds that programme management included an automatic early warning system if the schedule deviation exceeded 6%. 'An automatic step-in right gave us the right to take the required measures at the contractor's cost to ensure that the overall progress was within the agreed 6–9%.'
Benefits of using NEC
NEC successfully procured a highly complex process integration project in a live operational environment on time and on budget.
The NEC suite provides a standardised contract approach that streamlines engagement between contractors and clients.
NEC suite allows for flexibility of contracting, with different formats for different types of scope and pricing options.
ECC Option A is well-suited to contracts where contractor is best-placed to manage risk related to scope or quantity increases during construction.
Secondary option X6, bonus for early completion, helps align sectional completion with delivery of adjacent interconnected facilities.