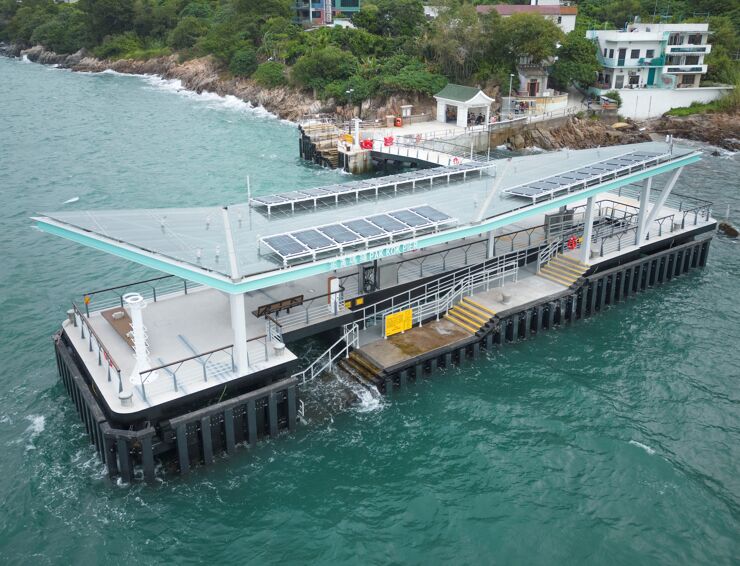 NEC has been used successfully for the first of a series of contracts to improve public piers in Hong Kong. The Civil Engineering and Development Department of the Government of Hong Kong Special Administrative Region let the reconstruction of Pak Kok Pier on Lamma Island to Yee Hop Engineering Company Limited under a HK$56.59 million (£5.7 million) NEC3 Engineering and Construction Contract (ECC) Option B (priced contract with bill of quantities). The work started in April 2020 and was completed on time and budget in October 2022.
Pak Kok Pier was the first project completed under the government's pier improvement programme. It is a stop on the passenger ferry service between Aberdeen on Hong Kong Island and Yung Shue Wan on Lamma Island, used by both locals and tourists. The old pier, which was first built by villagers and then reconstructed in the 1970s and 1990s, is a small reinforced concrete structure with a single short set of landing steps that required ferries to berth head-on.
The new much larger pier extends sideways and outwards from the old pier and provides longer landing steps on each side, allowing ferries to berth side-on. A fixed ramp on the western berth enables wheelchair users or passengers with shopping carts to access the pier step-free. Wave-reduction panels along the pier also help to improve the stability of berthing vessels, improving passenger safety. Precast concrete elements were used extensively for the new pier structure, which is topped by a new steel, timber and glass roof with solar panels. The contract also included provision of new lighting, seating, handrails, a drinking fountain, wi-fi hub, USB charging points and electronic display panels.
Collaboration and partnership
The NEC requirement on the parties to act in a 'spirit of mutual trust and co-operation' was a key to the project's success. This requirement was fully realised through the close collaboration and partnership between CEDD – which was acting as the employer, project manager and supervisor – and the contractor.
CEDD ensured that high safety standards were maintained throughout the construction work. ECC secondary option X20 on key performance indicators was used to incentivise the contractor to meet CEDD's safety objectives through a key performance indicator for the project's 'Pay for Safety Performance Merit Scheme'. Through joint efforts of CEDD and the contractor, a record of zero accidents was achieved during construction.
To minimise the impact of the Covid-19 pandemic on the contractor's cash flow, secondary option X14 on advanced payment to the contractor was also used. This enabled the contractor to request advance payment from the employer, which was repaid in instalments. It further demonstrated the mutual trust relationship between the employer and the contractor under NEC.
At the outset of the project, a common office was established in which CEDD and contractor's staff were seated next door to each other to facilitate effective communication. Working in the same space allowed the project manager's team and the contractor to collaborate more easily, share ideas, brainstorm solutions and work together to overcome any challenges that arose.
Innovation and risk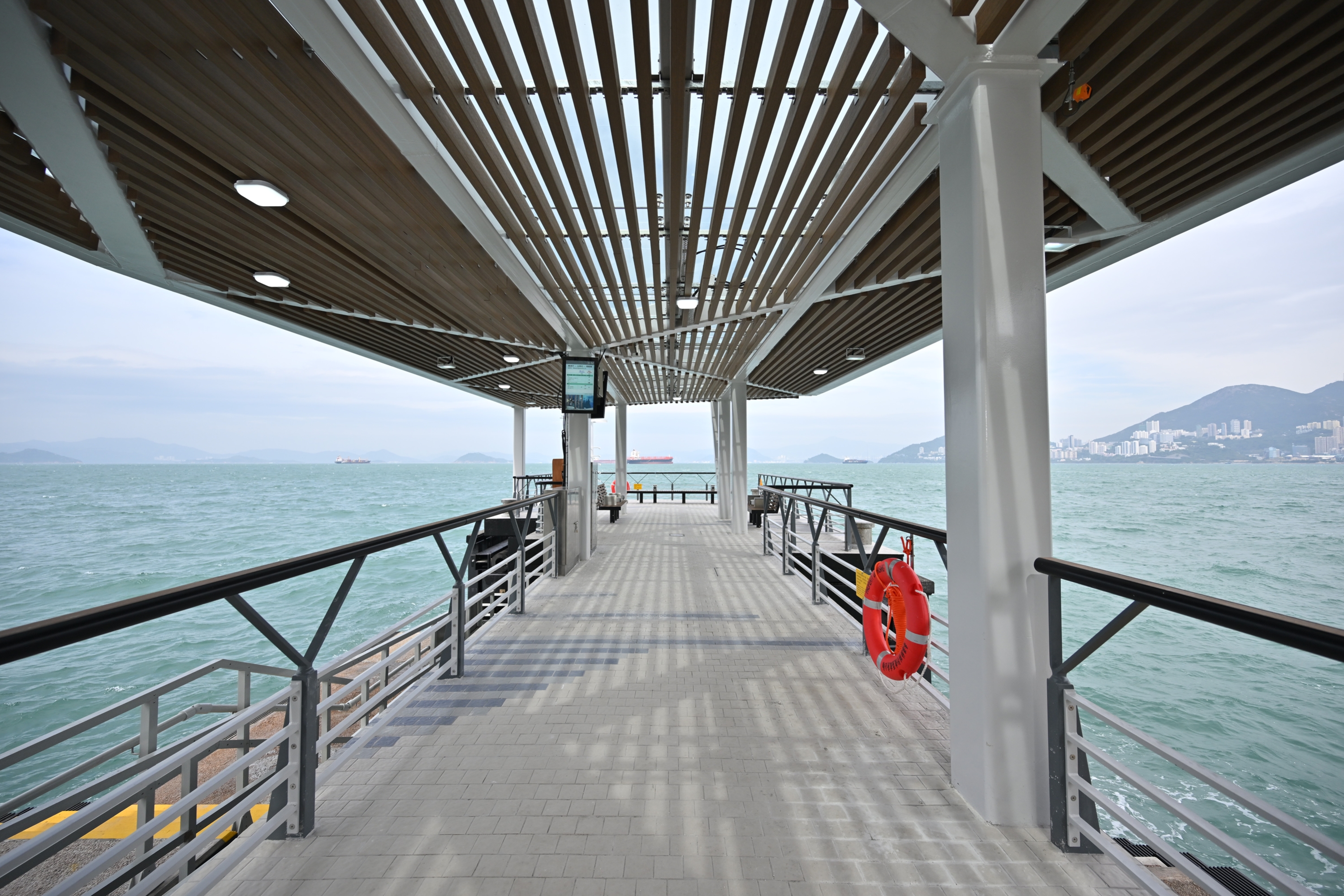 Innovative engineering solutions, such as the precast concrete pier structures, were extensively used to minimise the impact of tides on work progress, enhance worker safety and ensure quality. Comprehensive planning of the construction method and sequence was crucial. Weekly design meetings with the contractor were held to review the construction method and progress of precast element construction, share updates on any changes in design or scope, and resolve any issues or concerns that arose in a timely manner.
CEDD and the contractor prioritised early identification of risks. In line with NEC early warning processes, regular risk reduction meetings were held and a risk register was maintained to anticipate and prepare for risks by developing appropriate mitigation strategies.
The project team concludes that the close partnership between CEDD and the contractor, inspired by NEC, ensured the project was completed on time, within budget and with zero accidents. They say successful completion of the reconstruction of Pak Kok Pier on Lamma Island was a testament to the power of mutual trust and collaboration.
Pak Kok Pier on Lamma Island Highlight Video
Benefits of using NEC
NEC requirement to act in a 'spirit of mutual trust and co-operation' ensured a close collaboration and partnership between all parties.
ECC option X20 incentivised the contractor to achieve a key performance indicator on safety, which helped to achieve zero accidents.
ECC option X14 helped to ease the contractor's cashflow through advance payments during the Covid-19 pandemic.
NEC early warning processes led to regular risk reduction meetings and maintenance of a risk register, helping to keep the contract on programme and budget.