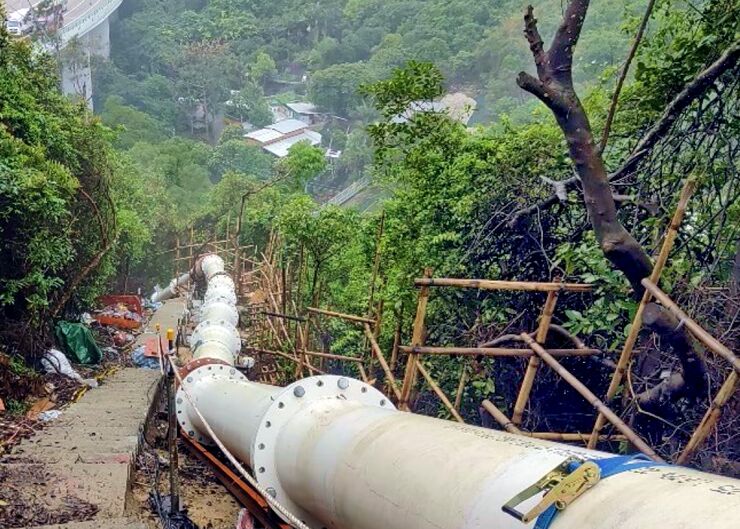 The Water Supplies Department (WSD) of the Government of the Hong Kong Special Administrative Region is using an NEC4 Term Service Contract for risk-based improvement of water mains in the western New Territories.
WSD let the three-year HKD $534.94 million (£53 million) term contract to Amain-CW Yee Hop joint venture in November 2021 under an NEC4 TSC option A (priced contract with price list). WSD is the client and service manager with Binnies Hong Kong as its service manager delegate.
The work has involved replacing or rehabilitating around 20 km of water mains deemed at high risk of leaking or bursting. This is particularly challenging in Hong Kong because of high water supply pressures due to hilly terrain, congested urban settings and the large number of underground utilities.
Following regular reviews by WSD, high-risk mains were added into the contract scope. For each mains, a desktop study and site inspection were then carried out for the improvement design, after which a TSC task order was issued for the improvement works.
During the course of each task order, the contractor implemented suitable traffic, safety and environmental measures and, to minimise the impact on consumers, water supply suspension was limited to 8 hours. The service manager's delegate carried out site supervision and contract administration to ensure the contractor complied with the relevant statutory and contract requirements and that the task orders were completed in a timely manner with good quality.
WSD Senior Design Engineer Bryan To, says the NEC requirement on parties to act in a 'spirit of mutual trust and co-operation' was vital to overcome the challenges and risks of improving aging water mains in public areas. 'Mutual understanding and co-operation of all parties involved were of paramount importance in developing prompt and practicable solutions for delivering the works. The project team arranged partnering workshops and project group meetings to develop suitable and innovative methods to complete the projects on time, cost-effectively, safely and with minimum impact on the environment and public.'
Collaborative design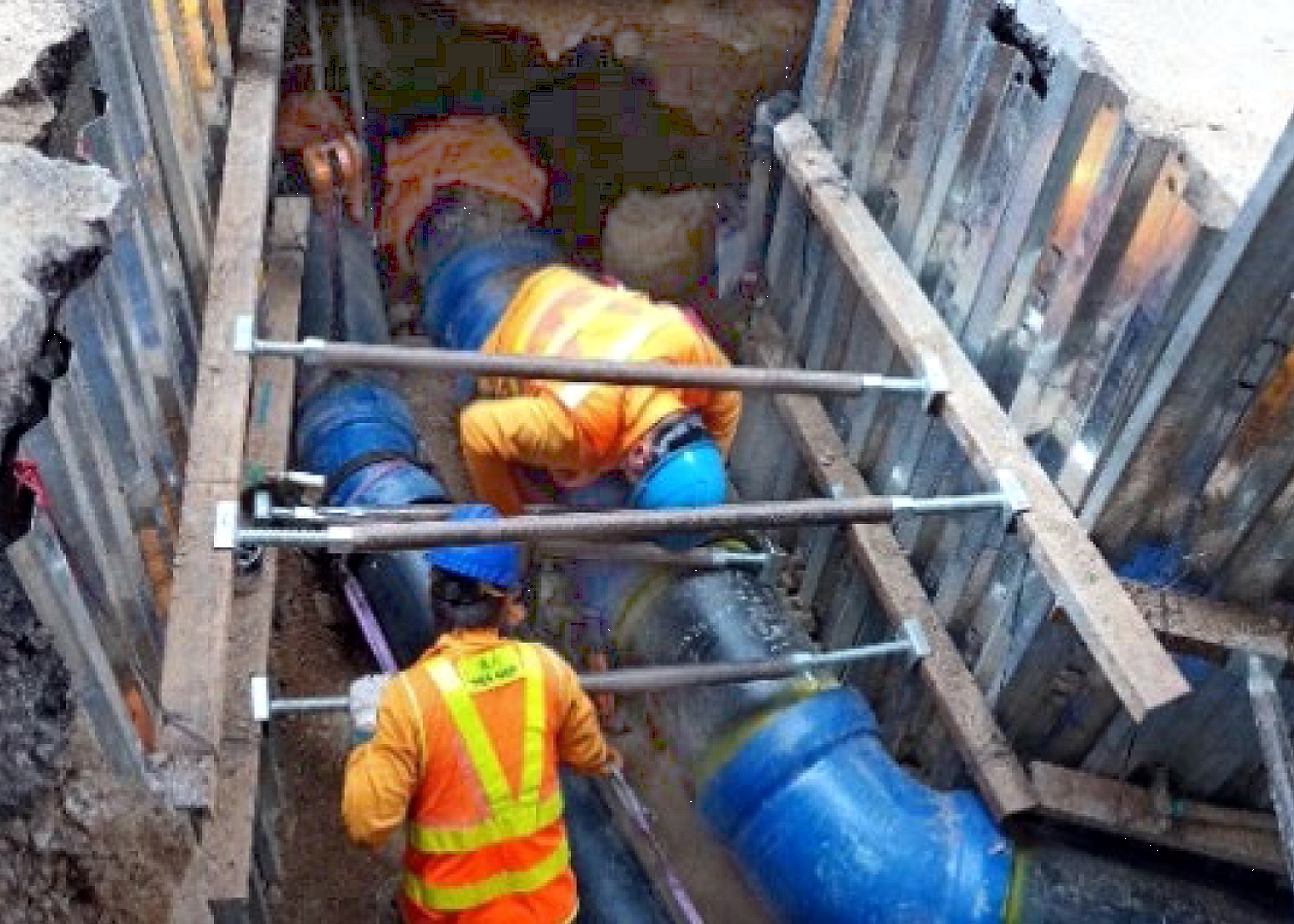 Although an early contractor involvement provision was not adopted in the contract, the whole team still collaboratively worked on designs, ensuring buildability within the client's budget and schedule. A good example was improvement of the 600 mm diameter, 1 km long fresh water main from Sham Tseng West service reservoir to Castle Peak Road. Due to a number of leakage incidents, it needed to be improved in just 10 months rather than the two years initially in the task order.
Using the NEC early warning and risk reduction process, the project team collaboratively identified that delivering materials and replacing the steeply rising main would be extremely difficult. With strong support of the client for deploying technologies and innovations, numerous working group meetings attended by senior members of the service manager, service manager delegate and contractor were held to explore innovative solutions to overcome the technical difficulties. These included the adoption of various construction methods, such as conventional open-cut replacement, laying of exposed pipe, online replacement and rehabilitation.
To save time, the contractor also proposed using a helicopter service to lift the water pipes and other materials to the designated locations for assembly. This innovative method was swiftly brought to working group and safety meetings for discussion, and a compensation event was notified to the contractor immediately after clearing all technical and safety issues. This collaborative effort not only enhanced the project's efficiency but also ensured timely completion of the works. With the mutual trust between the client, consultants and contractor, early contractor involvement was achieved under the TSC without the need of extra contract provisions.
Bryan To concludes, 'throughout the project, we continually fostered the NEC ethos of an environment of open communication, trust and collaboration among all parties involved to optimise our resources, identify potential risks, and proactively manage any challenges, all of which created the conditions for successful project delivery.'
Benefits of using NEC
NEC requirement to act in a 'spirit of mutual trust and co-operation' was vital to overcoming the challenges and risks of improving aging water mains in public areas.
NEC early warning and risk reduction process ensured that any construction difficulties were quickly identified and solutions found.
NEC-inspired collaboration meant that early contractor involvement on design could be achieved under the TSC without extra contract provisions.