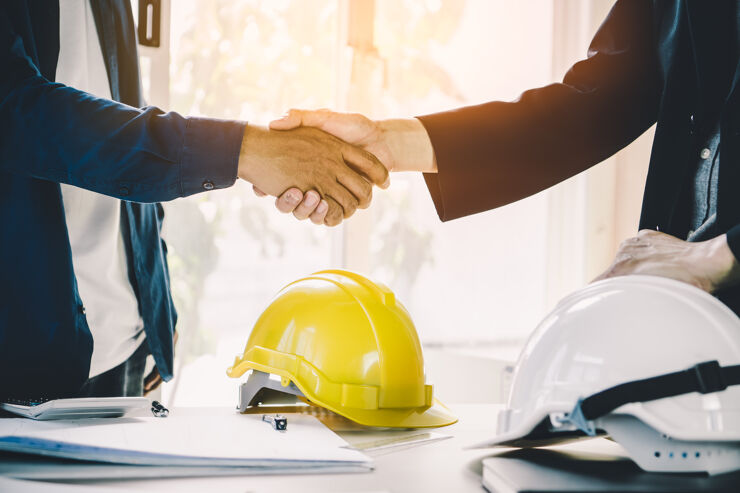 NEC procurement contracts have had a transformative effect on the built environment and infrastructure industry worldwide. They have proved that through collaboration, fair dealing and good management, even the most high-risk and complex projects can be delivered on time, within budget and without litigation.
There has been significant interest in collaborative contracting in Australia following Sydney Water's decision to adopt NEC4 contracts for its new procurement strategy, and Main Roads Western Australia successfully trialling NEC for a 16km stretch of the Great Northern Highway. NEC4 contracts have also been selected to deliver the world's largest radio telescope observatory. Over 70 tier 1 NEC4 contracts have been let to design, build and operate the €2 billion Square Kilometre Array Observatory (SKAO) at sites in Australia and South Africa.
NEC is a family of contracts that help apply good project management principles and practices, and define legal relationships. The contracts are suitable for procuring a diverse range of works, services and supply, ranging from major framework projects through to minor works and the purchase of supplies and goods.
To support the growing use of its contracts in Australia, NEC published the secondary Y clauses specifically for this region which will enable NEC4 contracts to comply with the various security-of-payment laws enacted in each of the country's states and territories.
Peter Colacino, NEC Ambassador in Australia, works with stakeholders in both the public and private sectors, including current and potential users of NEC in Australia. He has led transformational change in the construction sector through collaborative reforms addressing market capacity constraints, as well as embedding the concepts of resilience, sustainability and place-making.
Peter has also led the development or authored more than 50 policy and planning documents including landmark reports, such as 2021 Australian Infrastructure Plan, 2019 and 2015 Australian Infrastructure Audits, and 2022 and 2021 Infrastructure Market Capacity Program.
The 2021 Australian Infrastructure Plan identified key recommendations for enhancing project outcomes. NEC produced a document "NEC4 contracts: a 'shovel-ready' solution to reforming Australia's national infrastructure delivery" (written by Simon Fullalove) to explain how the existing range of NEC4 contracts can help bring much-needed improvements to the procurement of Australian infrastructure and wider construction market to deliver better project outcomes.
The use of NEC suite of contracts also aligns with the New South Wales (NSW) Government Action Plan: a ten point commitment to the construction sector in adopting a broader, longer term view about the need to drive quality, innovation and cost effectiveness by fostering a thriving and sustainable construction sector in NSW. Contracts expert, Steven Evans wrote how using NEC contracts can help achieve the ten point commitment plan.
Why NEC?
The NEC suite has evolved over four decades, embedding consultation responses and user feedback while also reflecting industry developments and emerging best practice. It is the only standard contract whose development has been led by project practitioners and not lawyers. Their insight means that the use of NEC stimulates good management of the relationships within the project and the work the parties deliver together.
All NEC4 contracts are designed around the following three principles.
They stimulate good management of the relationships between those signing the contract and the work involved in the contract
They can be used in a diverse range of commercial situations, for a wide variety of work and in any location around the world
They are clear, simple and written in plain English, using a language and structure which is straightforward and easily understood.
The benefits of using NEC4 contracts for a project include building mutual trust and cooperation, cultivating a collaborative mindset, more effective risk and claims management, and better portfolio management.
NEC offers a comprehensive range of practice notes, webinars, training, events and books to provide further support to users.
In order for companies and organisations to understand what NEC is and how NEC can help support their projects and drive better delivery outcomes, NEC's Toolkit is designed to provide key messages and advice for senior leaders, decision makers and key stakeholders in their business. The NEC Toolkit is available to download at neccontract.com/resources/nectoolkit
Through NEC's adoption, the success and uptake of the NEC suite of contracts in Australia will continue to grow and support the collaborative procurement agenda.