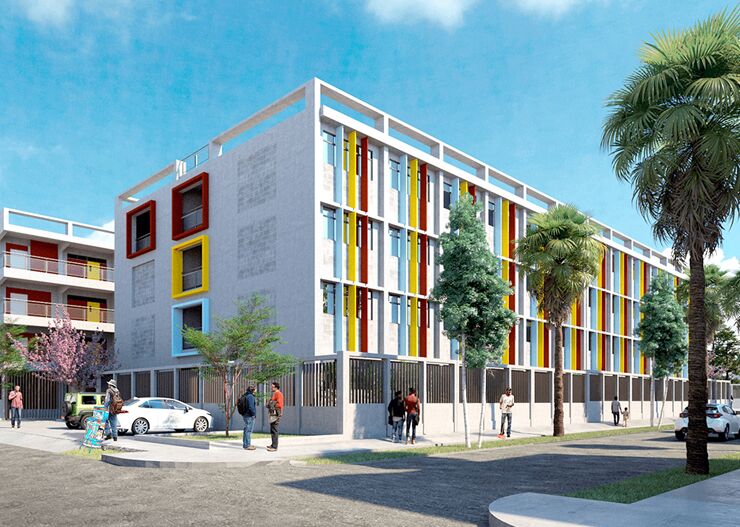 The Peruvian government is using NEC4 contracts to deliver a S/5.9 billion (£1.28 billion) programme to demolish and rebuild 75 state schools across the country in under three years. The Bicentennial Schools programme, launched in 2021 as part of a public investment special project to mark 200 years of Peru's independence, will provide new high quality educational facilities for 118,000 children.
In 2022, client Proyecto Especial de Inversión Pública – Escuelas Bicentenario (PEIP-EB) let nine regional design-and-build packages of four to fourteen schools using NEC4 Engineering and Construction Contracts (ECC) Option C (target contract with activity schedule). Option X22 was used in the contracts to split the work into two stages, with stage one involving the design of temporary and permanent schools under NEC4 ECC Option A (priced contract with activity schedule) and the construction of temporary schools under NEC4 ECC Option E (cost reimbursable contract). Construction of the permanent schools is then undertaken in stage two.
The contractors are Consorcio Ripconciv-Stiler, Consortium EB (Sinohydro-Proyecta), China Civil Engineering Construction Corporation Sucursal Del Peru, Consorcio DVC-Saceem and Consorcio Educare (Turner and Townsend-GCZ). An NEC supervisor was also engaged for each works package under an NEC4 Professional Services Short Contract (PSSC). The supervisors are PMS Real Estate Development, Conurma Ingenieros Consultores SL Peru Branch, JLV Vitteri Engineers SAC, Conurma-Consugal Consortium and PMS-DRS Consortium.
Government-to-government agreement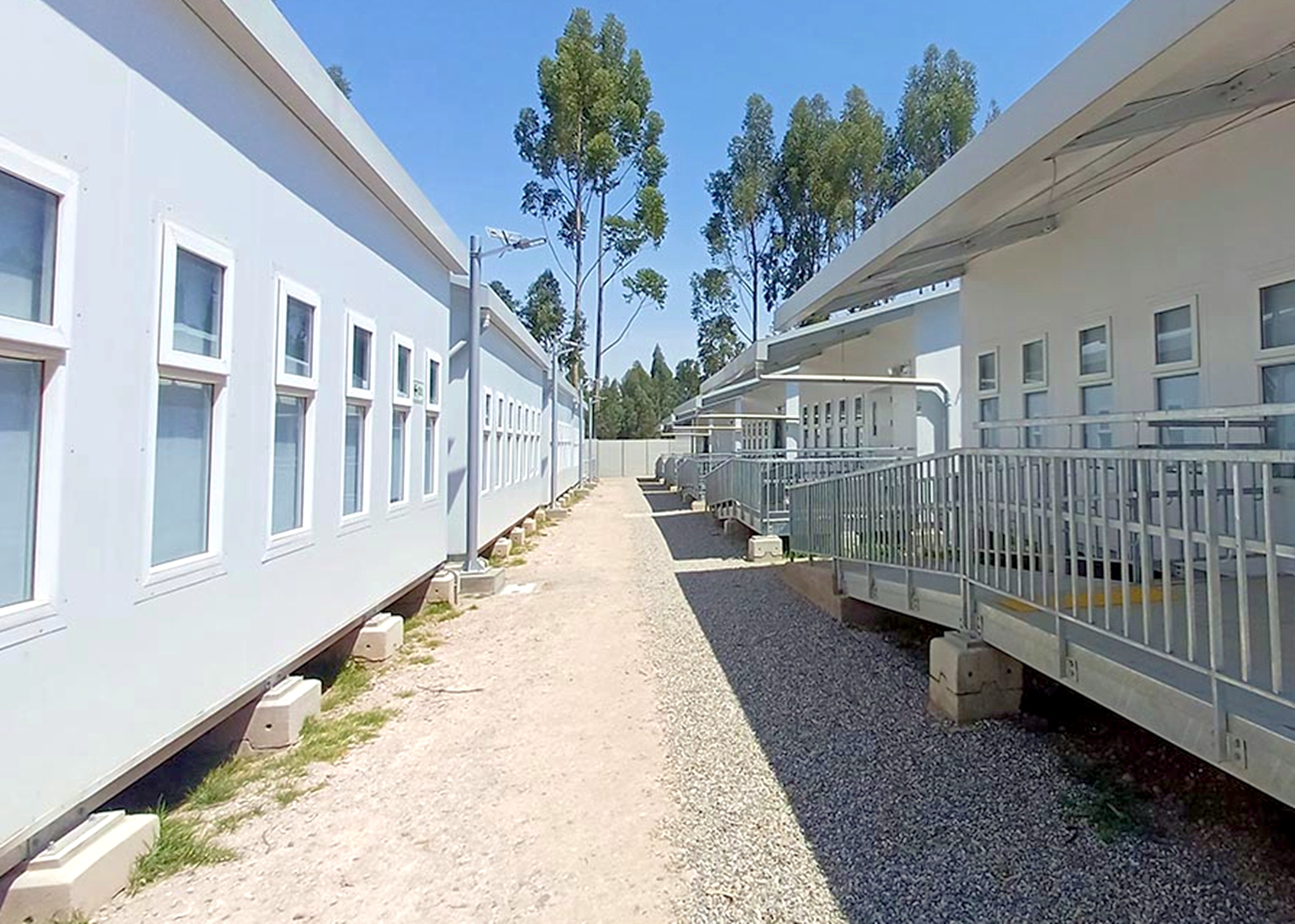 The client's delivery assurance partner and NEC project manager is Koulu, a consortium of UK firms Mace, Gleeds, Arup and 4global and Finnish companies AFRY, Polar Partners, LMA and ISKU. The Koulu consortium is supported by a government-to-government agreement between the UK and Peru. By the end of 2023, most temporary schools will have been built and demolition and permanent school construction commenced. All new schools are due for completion on programme and budget by the end of 2024.
The Peruvian government's adoption of NEC4 for the Bicentennial Schools programme follows successful use of NEC3 contracts to deliver £400 million of venues for the Lima 2019 Pan American Games venues and £2.8 billion ARCC programme of El Niño flooding reconstruction, including 74 schools and 15 hospitals. Both programmes were supported by similar government-to-government agreements with the UK and also involved Mace, Gleeds, Arup and 4global in project management roles.
First use of NEC4 contracts in Peru
Augusto Gutierrez, Director of Gleeds in Lima, says the Bicentennial Schools programme is using the NEC4 suite of contracts for the first time in Peru. 'Gleeds and Mace have fully supported implementation of the contracts, with a combination of ECC Options A, C and E for design and construction and NEC4 PSSC for supervision. This allows for an adaptable delivery approach, with a suitable risk allocation depending on the maturity of the client's scope.'
He says the main Option C contracts have been split into two stages by using option X22 on early contractor involvement. 'Options A and E are specified for stage one design and temporary works respectively. This has allowed for far quicker tendering, an earlier start to design and more realistic stage two target prices based on greater knowledge of the projects and risks.'
Gutierrez says the approach has enabled the client to achieve greater value for money. 'Together with the NEC requirement on the parties to act in a "spirit of mutual trust and co-operation", it has encouraged a collaborative relationship with the contractors, where a realistic approach to risks has been taken.'
Building a lasting legacy
With regard to NEC training, Mace programme director Danilo Arba says NEC-accredited project managers within the Koulu consortium have provided significant training and support to the client. 'We have so far delivered around 50 training sessions covering a variety of NEC4 topics, in addition to giving on-the-job support on specific issues relevant to each works package.'
He says the contractors and their NEC-procured supply chains have also received training from NEC specialists within the Peruvian market, where many construction professionals and lawyers have already gained experience with the contracts while working on the Lima 2019 and El Niño reconstruction programmes.
Arba says Koulu aims to continue the process of capacity building. 'Our role focuses not only on the delivery of schools but also on implementing a structured knowledge-transfer system. This both supports the client and promotes a legacy of skilled Peruvian construction professionals who can continue the delivery of public sector works using NEC contracts in the future.'
Overall he concludes, 'The use of NEC in Peru has and will continue to promote collaboration and progress, while ensuring all parties understand their responsibilities and liabilities, providing a transparent delivery environment.'
Project highlight video (Spanish)
Benefits of using NEC
NEC obligation on the parties to act in a "spirit of mutual trust and co-operation" is helping to ensure a collaborative and transparent delivery environment.
NEC is providing an adaptable delivery approach, with a suitable risk allocation and pricing mechanisms depending on the maturity of the client's scope.
NEC Option X22 on Early Contractor Involvement enabled contracts to be split into two stages, ensuring quicker tendering, an earlier start to design and better value for money.