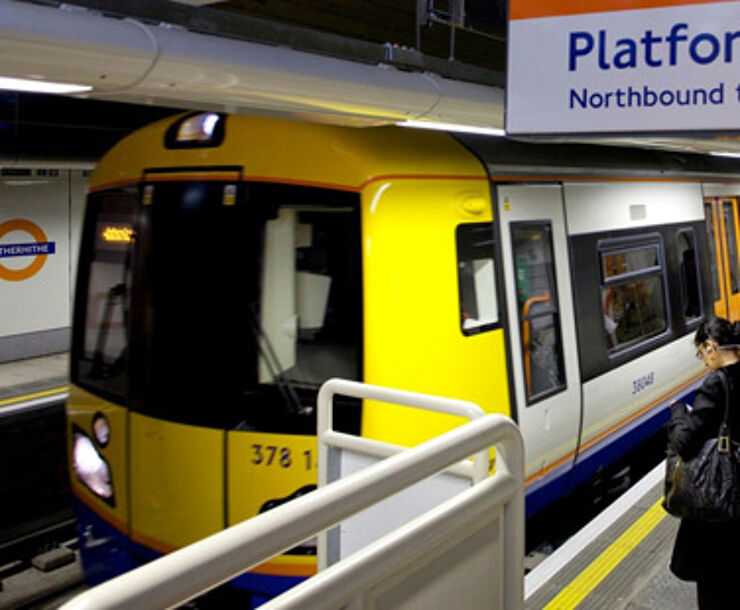 Joint-venture design and build contractors Balfour Beatty and Carillion completed the new 21km London Overground railway between Dalston Junction and West Croydon in April 2010, a full two months early. Working under an NEC3 Engineering and Construction Contract (ECC) option C (target cost contract with activity schedule), they provided Transport for London with complete operating railway system in just three and a half years.

The project involved refurbishment and extension of the former East London line with extensive new track, structures, power systems and signalling and new step-free stations at Dalston, Haggerston, Hoxton and Shoreditch. A total of 3.5km of the route runs on new and refurbished viaduct and a further 3.2km is in existing tunnels, including the historic 1843 Thames Tunnel river crossing.
Managing Interfaces
According to London Overground Infrastructure Director Peter Richards, "From the start we stressed to everyone that this job was about delivering an operational railway infrastructure, rolling stock and operations.

That is why we went for a single NEC3 design and build main works contract. It has meant that Balfour Beatty Carillion has managed all the systems interfaces, and all the responsibility has rested with one party of get on and do the whole thing."
Requirement Driven
Joint venture Project Director Mike Casebourne says, "When we signed the contract in October 2006 we had to remember that we had committed to design, construct, test, commission and deliver an operational railway, not just its separate structures and rail systems.
It was a requirement driven contract for example to design for three minute headways between trains", he said. Services on the northern section between Dalston and New Cross opened on 27 April 2010, with the southern section following on 23 March 2010 to coincide with the national timetable change.

Parsons Brinckerhoff acted as programme manager with Davis Langdon as cost consultant and Mott MacDonald as the client's technical adviser. Scott Wilson and Tony Gee and Partners provided design services to the contractor.
Orbital Railway
The project is the first significant move towards creating an orbital railway for London, connecting 20 boroughs and bringing huge regeneration opportunities to some of the capitals most deprived areas.
Phase 1, being completed in 2011, creates a link with the recently opened London Overground service between Clapham Junction and Stratford at Highbury and Islington. Phase 2, due for completion in 2012, runs between Clapham Junction and Surrey Quays, completing the orbital railway.
Integrated Subcontracts
The ECC and NEC3 Engineering and Construction Subcontract proved capable of application to each of the civil engineering, building and rail systems sections of the works. These were provided through a matrix of 450 subcontracts, plus a similar number of material suppliers, each from £10,000 to £25 million, 95% of which were settled within 6 months of completion.

A systems integration approach was adopted from the start, using progressive assurance to check that at every stage of the design and construction process each structure, building and rail system was exchanging the desired inputs and outputs with its internal neighbours and external stakeholders.

These were primarily the demand for and distribution of high voltage, low voltage and direct current power between systems provided by separate subcontractors, and the exchange of electronic data between systems provided by separate subcontractors. The subcontractual framework had to accommodate a multitude of adjustments and changes as they progressed