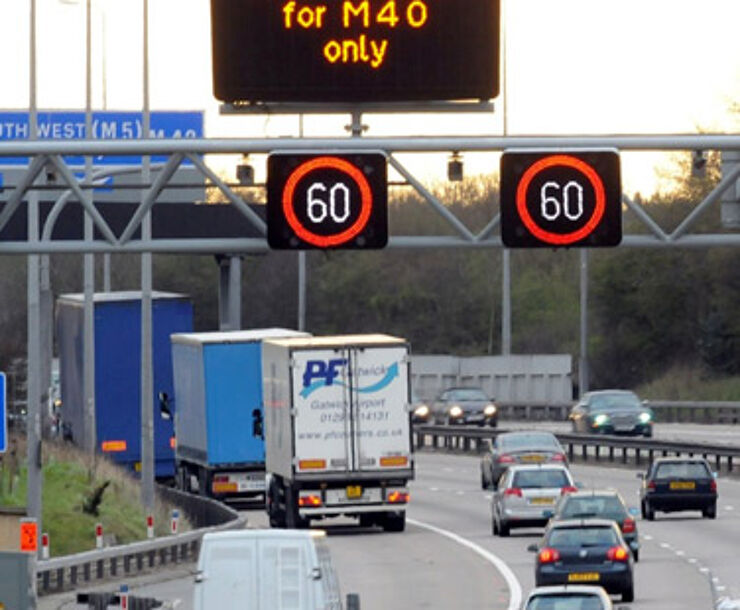 The Highways Agency awarded a national framework contract for up to £2 billion of managed motorways schemes in February 2010. It is believed to be the largest use to date of the NEC3 Framework Contract.
Balfour Beatty, a BAM Nuttall Morgan Est joint venture, Carillion and a Costain Serco joint venture have been appointed to deliver the managed motorway schemes, which involve introducing variable speed limits and hard-shoulder running on sections of the busiest section of motorways to improve traffic flow during busy periods.
Each scheme will be delivered as a package order using an NEC3 Engineering and Construction Contract.
Wide range of schemes
The framework will deliver the managed motorway schemes in the UK government's 2010 spending review programme, the timetable for which was announced in April 2011 subject to funding and completion of relevant statutory processes. That includes sections of the M62 between junctions 25-30 near Bradford; the M6 between junctions 5-8 near Birmingham and the M4/M5 around Bristol, from M4 junction 19 to M5 junction 17. Other schemes are likely to be added to the framework as the programme develops.
Further schemes using technology to make journey times more reliable improve safety and provide driver information could also be delivered under the framework.
Economies of Scale
According to the Highways Agency's Major Projects Director Nirmal Kotecha, "This national framework contract is about getting the best out of government investment. It will be achieved by the four contractors our delivery partners working in partnership to standardise processes and solutions, and maximising economies of scale in procurement."
The Highways Agency chose the NEC3 Framework Contract because it was fit for purpose and designed to overlay NEC3 contracts for individual schemes, and also because NEC3 contracts are recommended by the Construction Clients' Board of the UK Cabinet Office for public sector procurement.
Procurement for further managed motorways schemes beyond the spending review 2010 programme will be reviewed in the light of experience gained on the current framework if successful they are likely be under a similar framework.
Benefits of schemes
Hard-shoulder running delivers improvements more quickly than motorway widening. As well as providing safer and more reliable journey times it adds capacity at a lower cost than a more conventional road widening scheme, and with fewer environmental impacts.
Results published in March 2011 in the Highways Agency's three-year safety report into a pilot managed motorway scheme on the M42 show that personal injury accidents reduced by more than half (56%), with zero fatalities. Casualties per billion vehicle miles travelled reduced by just under two-thirds (61%) since hard-shoulder running was introduced.
A short period monitoring hard-shoulder running between junction 16 of the M40 junction and junction 5 of the M6 shows an average daily saving of about 2 minutes per vehicle for a return journey in peak periods.
Two thirds (66%) of road users surveyed report that using the hard shoulder as an additional lane had improved the Birmingham box motorway sections of the M40, M42 and M6.
Benefits of NEC
Framework Contract fit for purpose.
Overlays NEC3 contracts for individual schemes.
Recommended by Office of Government Commerce.