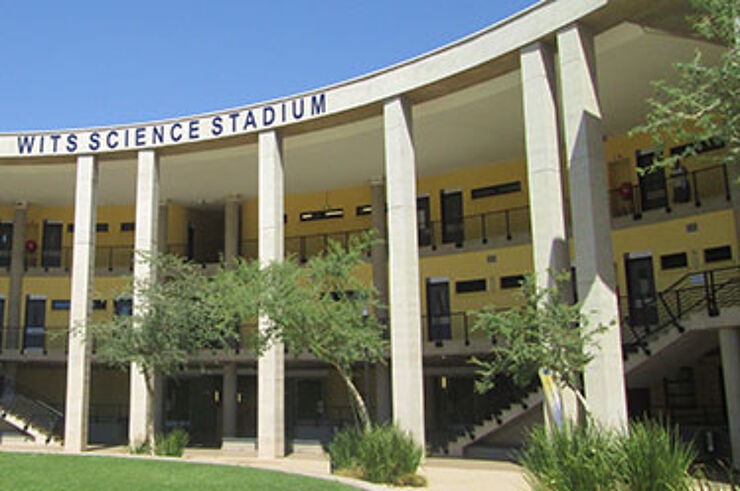 The University of the Witwatersrand in Johannesburg, South Africa is one of the world's leading international universities, with over 30 000 students and nearly 5000 staff. The 'Wits' consists of five academic campuses − East, West, Education, Medical and Management − plus seven residential sites.
In 2008 the university's campus development and planning team initiated a 6 year capital projects programme to improve existing infrastructure and construct new buildings. A total of over 1.5 billion rand (£80 million) was invested across 45 projects, 35 of which were procured using NEC.
The main framework contractors were Murray and Dickson Construction, Tyris Construction and a joint venture of Tri-Star and Enza Construction. NEC3 contracts included the Engineering and Construction Contract (ECC) Options A, B and C; the Engineering and Construction Short Contract (ECSC); the Supply Contract (SC); and the Short Supply Contract (SSC).
Promoting collaboration
According to Spencer Hodgson, director of the capital projects programme, "NEC contracts were adopted as the main standard forms to promote a culture change from the traditional 'them and us' approach to collaboration. The decision to adopt NEC has clearly resulted in several tangible benefits, particularly value for money.
An important part of mobilising the projects has been to ensure that we adopt best practices. Introducing NEC to the Wits projects put us on a learning curve with our consultants and contractors, but it is paying off. We have been able to activate projects quickly, as well as involve contractors in design and value engineering and complete projects within budget."
Hodgson was assisted in the procurement process by Emmanuel Prinsloo, Ron Watermeyer and Dean Barnes.
Early contractor involvement
He says the contracting strategy was based primarily on project team integration and early contractor involvement, supported by framework agreements and NEC contracts. "The pricing strategy adopted for most projects was ECC Option A (priced contract with activity schedule) and Option C (target contract with activity schedule). This was in line with our philosophy of collaboration and shared risk.
The adoption of Option C in particular provided the opportunity to develop a better understanding of the cost make-up of projects and better cost control by the collaborating parties. Target cost also helped to reduce the risk premiums in the pricing of contracts, and meant the employer only paid for for actual costs.
Successful delivery
Hodgson says that overall the portfolio of projects was delivered within 6% of the control budget over a period of 6 years.
"The main factors that have contributed to the achievement of projects on time and budget include the cultural change from master−servant to collaboration, discipline of the control budget, competitive negotiation tendering procedure, framework agreements, early contractor involvement and management of building projects by project managers rather than principal agents. All of this has been made possible by using NEC contracts."
The success of NEC at Wits has led to its adoption on construction projects at South Africa's two newest universities: University of Mpumalanga in Mbombela and Sol Plaatje University in Kimberley. Both opened to students in 2014.
Benefits of using NEC
Encourages parties to work together collaboratively, ensuring project goals of time, quality and costs are achieved.
Facilitated project team integration and early contractor involvement.
ECC ption C provided better cost control, reduced risk premium in pricing contracts and meant employer only paid for actual costs.
Successfully delivered a total of 35 projects over 6 years on time and within budget.